Description
Inside Jokes: A Comedy Conference for Funny Women by Funny Women
FREE (but only with RSVP)
Bring your all lady improv troupes, writing partners, business associates, and more for an afternoon of networking, discussion, and brainstorming nationwide as you join us with 3 other major U.S. cities--New York City, Chicago, and Washington, DC--celebrating our amazing community of women in comedy.
The conference includes...
Speed Networking: Meet new women and spark business or creative partnerships.
Panel + Think Tank: Discuss issues facing women in our industry and develop actionable solutions as a group.
Workshop: Coast-to-Coast live stream with your fellow comedy sisters as we discuss how to strengthen our brands and make money doing comedy. Workshop and training entitled "How to Think of Your Comedy as a Business" provided by serial entrepreneur, musical comedian, and Founder and Executive Director of Women In Comedy, Victoria Elena Nones.
**
Ticket holders are first come, first served. We will oversell (and sell out). Once we have reached max capacity, no additional ticket holders will be permitted to enter per fire code.
Thanks for getting there early!
**

Los Angeles panelists include...
Dahéli Hall

Dahéli
[da.hay.lee]
Hall
is best known as a cast member and writer on the Emmy-winning sketch comedy show, MADtv (Fox). Dahéli a major staple on Netflix: she is the reoccurring character, Wenda, on Season 3 and Season 4 of Netflix's Grace & Frankie; and was featured on the season premiere of Dear White People as motivational speaker, Dereca in an episode directed by Golden Globe and Academy Award winner, Barry Jenkins (Moonlight). Dahéli can also be seen on the Lifetime movie, Love by the 10th Date with Meagan Good & Kelly Rowland.
Dahéli's original comedy, Angry Black Women, co-created with HaJ has been invited to screen at this year's Just For Laughs, Series Fest, The New York Television Festival and IFP Film Week. Angry Black Women was also selected to be apart of the 2017 IFP Screen Forward Lab.
Dahéli's short films,
The Memo
and
Mandingo in a Box
have both won HBO Short Film Awards and were licensed to air on HBO. This past year, Dahéli wrote and directed a teen digital-movie commissioned by The Disney Channel called,
Exchange
– the film displayed one of the highest audience views. Dahéli has written for Participant Media, Funny or Die, CBS and FOX.
Dahéli has a BFA from New York University's Tisch School of the Arts and an MFA from the University of Southern California's Peter Stark Producing Program. She has studied with The Uprights Citizens Brigade (UCB) and The Groundlings. Dahéli regularly does stand up and performs with her improv team, Hot Croissant. She currently hosts a monthly show at the Upright Citizens Brigade - Inner Sanctum called,
Colored People Time.
Dahéli is of Jamaican and Haitian decent and believes that comedy is the greatest diplomat.
Bobbie Oliver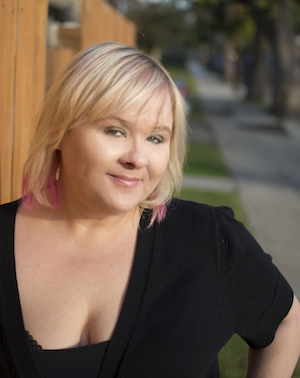 Bobbie Oliver is a comedian, writer, producer and comedy teacher from Athens, Georgia, currently living and working in Los Angeles. Bobbie has appeared on ABC, WeTV, TNN, Style Network, and Sirius XM Radio. Bobbie is the owner of Tao Comedy Studio in L.A. (named Best Place For Female Comedians by L.A. Weekly) and the author of
The Tao of Comedy: Embrace the Pause
. Learn more at
www.bobbieoliver.net
Aida Rodriguez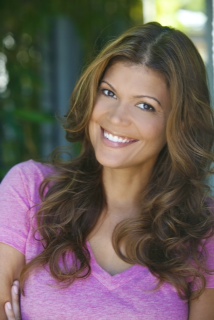 When Aida was a teenager one of her relatives declared that she would end up a statistic. She did. She is 1 out of the 10 to make it to the finals of NBC's Last Comic Standing. Aida Rodriguez's "edgy, raw and in your face" style of comedy has set her apart in a world that celebrates funny over double standards. Catching theeye of some of the most recognizable names in Comedy, she is creating alane of her own. Roseanne Barr doesn't understand why Aida doesn't haveher own show yet and Keenan Ivory Wayans told the world that she is "likea dose of truth serum".
She has also hosted and/or been featured on numerous television and radio broadcast programs including but not limited to, Comedy Central's The Nightly Show, two-time host of the PBS's Imagen Awards, Fox's Laughs, Nickelodeon's Mom's Night Out, Parental Discretion, as well as NuVo's Stand Up and Deliver seasons 1&2 and The Wedding Zinger. Aida recently was featured in Robert DeNiro's latest film The Comedian after being handpicked by director Taylor Hackford was released on February 3, 2017 and will appear on Showtime this summer as the Shaq's All Star Comedy Jam's first Latina.

Nika Williams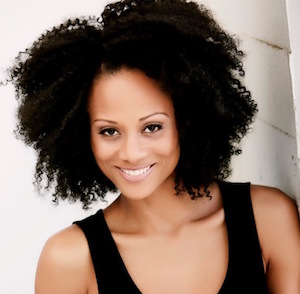 Nika's bold personality onstage is what makes her so fun to watch. She's always been outgoing performing plays and poems at a young age but it wasn't until she went to college that she knew acting was her passion. After graduating with her B.A. in Theatre Performance from the University of Florida, she taught high school drama for two years before moving to LA. Soon, she began studying at the Groundlings Improv School and landed her first roles on CSI Miami and MTV's Wild N Out. Nika wanted to expand her comedy chops and decided to try stand up. After not bombing on her first attempt, she knew this was her calling. Williams' style of comedy can best be described as in your face, unapologetic politically incorrect but correct. Her sharp humor garnered her a spot on Centric TV's Next Comedy All Star. Recent projects include a recurring role on OWN's Greenleaf, and Kevin Hart's Guide to Black History. Williams is also writing, producing and acting on Hollywood Black Film Festival nominated web series Funny Married Stuff. Some of her other credits include Centric TV's According to Him and Her, NCIS:LA, and 2 Broke Girls. In her spare time, Williams spread her love for Jesus, watch braiding tutorials and prepare vegan'ish meals.
Nefetari Spencer
Nefetari
Spencer aka Queen Nef hails from Chicago. As an only child she's always been one with a vivid imagination so it wasn't a surprise when Nef decided to quit her day job to become an actor. For years she studied comedy all while being mentored by the great Bernie Mac until his untimely passing in August 2008. Bernie always encouraged Nef to follow her true passion. It is with his words in mind that she decided to leave that day job and stop hiding behind a desk.
Nefetari
has studied improvisation and writing at Improv Olympic West, The Groundlings and UCB. You can find Nef all over the web, TV and theatres near you. She is currently seeking 13 red vines, a pink dual cassette player and an Oscar. Help her out or just follow her @nefetaris. Thank you. Goodnight!
Featuring musical comedy duo Carlie and Doni!


With stand up by Last Comic Standing's Debra DiGiovanni...


...Featuring Atsuko Okatsuka!


...And more funny women!! (Line up TBA/subject to change.)


DID WE MENTION SWAG BAGS FOR THE FIRST 50 WOMEN IN THE DOOR?! AND A RAFFLE WITH $3500+ IN PRIZES.

Special thanks to our sponsors, donors, and the committees of women volunteering their time to create 3 major events each year to support the advancement of women in our industry.

PLATINUM SPONSOR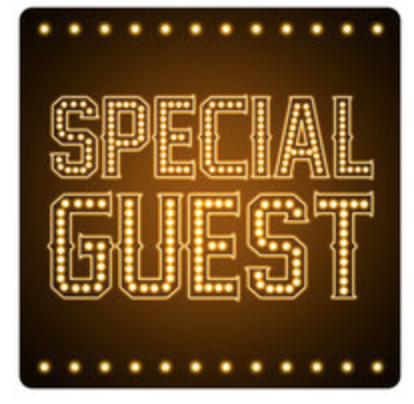 PRESENTING SPONSOR

LOS ANGELES LEADERSHIP COMMITTEE

Julianne Simitz, President
Shawn Richardz, Head of Sponsorships + Partnership
Claire Armstrong, Head of Marketing + PR
Mary Becquet, Head of Volunteer + Member Recruitment
Lizzy Pilcher, Volunteer Co-Chair
Cathy Davis, Super Volunteer + Event Support

** Inside Jokes is a FREE event (crazy, right?) but if you want to donate $5 or $10 to support Women in Comedy's mission of connecting, empowering, and advocating for women in comedy, we'd be super grateful. **