Description
FREE Conference (You must RSVP to attend)
BY funny women FOR funny women. (All Are Welcome)
Bring your all lady improv troupes, writing friends, and more for a day of professional discussion and thinking nationwide as you join us with 3 other major U.S. cities full of women in comedy.
Speed Networking: Meet new women for business or creative partnerships.
Panel & Think Tank: Discuss issues facing women in our industry and come together as a group with actionable solutions.
Workshop: Coast to Coast live stream with your fellow sisters of comedy as we discuss how to strengthen your brand and make money with your comedy.
PANELISTS INCLUDE:

Winter Davis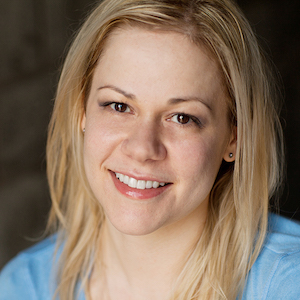 Winter Davis is a freelance producer, writer, director, and performer in Chicago. She currently teaches writing, manages multiple curriculum processes, and is a graduate of the writing, acting, directing, and improvisation programs at Second City's Training Center. Winter has a background in theatre, creative direction, and writing, as well as significant experience in multiple visual and media arts. Winter works at Storycatchers Theatre (
www.storycatcherstheatre.org
), is designer and producer of Sketch Cast in Judy's Beat Lounge, and runs Coached Ensembles and Pillow Fight at Second City's Skybox Theatre. Winter is co-founder and current leader of the women's employee resource group at The Second City, as well as creator and producer of
The Junk Drawer
variety show.
Dina Facklis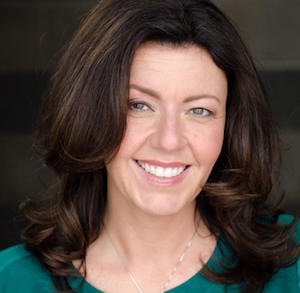 Dina has toured with and directed for The Second City National Touring Company and has taught/performed/directed all over the great city of Chicago. In 2011, Dina was honored to headline the Denver Improv Festival as a representative of Virgin Daiquiri; that same year, iO Chicago graced her with the title of Improviser of the Year. In 2012, Dina executive produced Virgin Daiquiri's first album FOOD BABY, now available on iTunes. Dina now performs regularly at iO Chicago with Virgin Daiquiri at iO - where she also co-created CUFFS & DBAG. She has also had the honor of working at Steppenwolf and ATC.
Sheri L. Flanders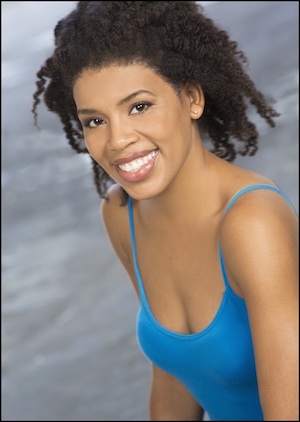 Sheri Flanders is an actor, improviser, director, vocalist, comedian, writer and voiceover artist. She is the head writer for Choice The Musical, half of the married interracial comedy duo Flanders, and a member of Infinite Sundaes, the Second City Musical House Ensemble. In the past, Sheri has performed on ComedySportz house teams Cabal and Flamingo, as the Housewife in Rhinoceros at the Public House, and as Antonio in The Tempest with Shakespeare Miami, and has appeared in several commercials. Sheri
is the VP of Flanders Consulting where she helps businesses to reach their full potential through traditional methods and Corporate Improv workshops. Sheri has a BFA in Fashion Design from the Illinois Institute of Art and is a graduate of the Second City Conservatory, Second City Music program and the iO Music and improv programs and is represented by NV Talent. http://www.sheriflanders.com/
Janice V. Rodriguez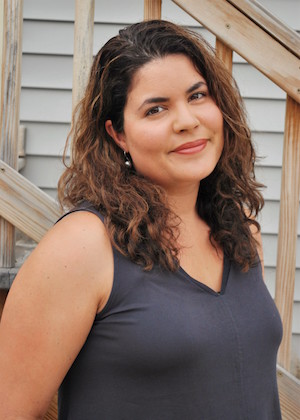 Janice V. Rodriguez, (her first name rhymes with Denise because she likes to be difficult) is a Chicago based entrepreneur and comedian. When she's not slaving over an unnecessary spreadsheet or micromanaging others, she performs her unique brand of stand up comedy and storytelling. Janice uses her experience as being the whitest Latina she knows and an at best average marriage partner to tell her side of the story. Janice aims to bring a fresh perspective to topics related to her culture, Indiana upbringing and her professional and personal lives - which actually just equal one really overworked life. Janice has studied stand up with the Feminine Comique program at the Lincoln Lodge, storytelling with The Kates and improv at Second City. She's performed at Laugh Factory, Zanies, LaughFest, SheDot (Toronto), Chicago Women's Funny Festival and many other Chicagoland area comedy showcases. In early 2017, she became the co-founder/producer of Las Locas Comedy, a monthly comedy showcase that highlights Latina/Latinx talent. Since the first show, Las Locas has been standing room only and been selected as a RedEye "Must See Comedy Show" and a Chicago Reader Recommended event. Please visit
janicevrodriguez.com
for an up to date performance schedule and booking information. Twitter/Instagram: @jvrodrig1029
SPONSORS INCLUDE:
Laugh Factory Chicago
SIT Social: A Dog Lounge
DONATIONS
If you would like to make a suggested donation of $5 or $10 to attend the event it goes toward our mission statement and abilities to offer these events free to the public. Special thanks to our sponsors, donors, and the committees of women volunteering their time to create 3 major events each year to support the advancement of women in our industry.