Inseparable Identities: Making Space for LGBTQIA and Disabled Lawyers.
Event Information
Refund Policy
Contact the organizer to request a refund.
Eventbrite's fee is nonrefundable.
A two-day workshop of four events centered around the intersection of LGBTQIA+ and disabled identities in the legal profession.
About this Event
This two-day workshop, co-hosted by the National Disabled Law Students Association and the Disability Allied Law Students Association at New York University School of Law, introduces and builds on participants' understanding of intersectional oppression. The specific focus on LGBTQIA+ status and disability was chosen in light of a recent ABA report on the negative experiences of LGBTQIA+ lawyers and lawyers with disabilities.
The presenters, moderators, and organizers of this event also hold other identities that affect every area of our lives, we identify as Pakistani-American, Black, Latinx, Jewish, Women, Enby, and more. These innate identities are no less important than our identities as LGBTQIA+ and Disabled. We will share our experiences as members of these groups both organically and intentionally to highlight how our intersectionality affects our experiences as disabled lawyers and law students.
Learning Objectives:
What is intersectional oppression?
How are queer disabled students and lawyers particularly oppressed by the Law School and Early law practice environment?
What policies, practices, or conditions need to be stopped, changed, or rescinded to prevent the mistreatment of LGBTQIA+ disabled students and lawyers?
What policies, practices, or conditions need to be implemented to remedy this mistreatment from an intersectional perspective?
What do we all need to be aware of to ensure we do not further contribute to the marginalizing of disabled LGBTQIA+ students and lawyers?
Schedule:
Thursday, January 21st -- CANCELLED
10-12– Presenter Victoria M. Rodríguez-Roldán will introduce the topic of intersectional oppression. Followed by break-out groups to further discuss this concept
Sensory/Self-care break
Networking lunch 1:00-2: 30. -- CANCELLED
Friday, January 22nd
10-12: What we need: Student and new lawyer panel and break out discussions.
Sensory/Self-care break.
12:30-2:30 – Virtual Party! Self-identified LGBTQIA+ law students and legal professionals only.
Registration information:
Student tickets are free but require registration.
Professional tickets are $75. Scholarships are available for Disabled and BIPOC professionals. Please email Grace.Burnham@NDLSA.org
Social and Networking opportunities:
Thursday : -- CANCELLED
12:30-2:30 EST:
Networking "Lunch Tables" hosted by UT Austin Outlaw.
Friday:
12:30-2:30 EST:
Drop-in party for self-identified LGBTQIA+ students and legal professionals co-hosted by NDLSA and UT Austin Outlaw
Please understand that the topics discussed over the last two days are particularly triggering for those who experience this type of oppression every day. We ask that this space be respected as one for only LGBTQ identifying individuals.
Day One Presenter:
Victoria M. Rodríguez-Roldán
Panelists:
Rahimah Faiq
David Burick
Ariana Aboulafia
Cerridwyn Nordstrom
CART is provided. If you require ASL in any event, please let us know when registering or email grace.burnham@ndlsa.org.
Student tickets are free but require registration.
About our Key Presenter and Panelists: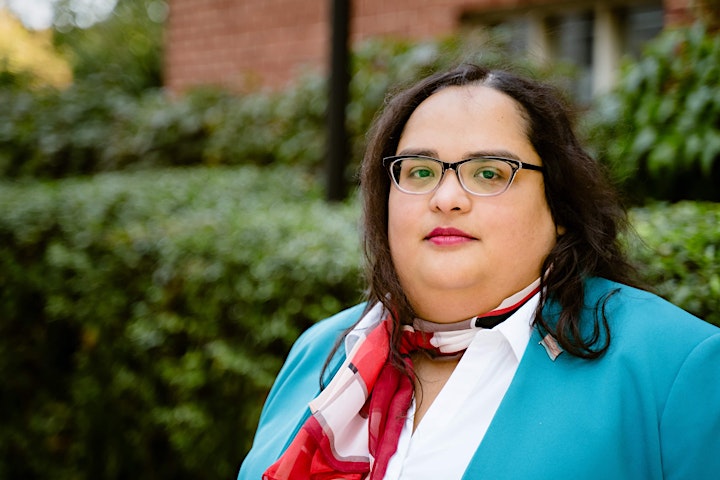 Victoria M. Rodríguez-Roldán: Victoria M. Rodríguez-Roldán is the Senior Policy Manager for AIDS United, where she brings her own unique intersectional specialties to the fight against the HIV epidemic. Particular areas of expertise and focus are the intersections of issues affecting people living at the intersections of transgender identity, disability and mental illness through a social justice lens. She frequently speaks on discrimination issues impacting the trans and disability communities. She has been profiled in multiple national media outlets and has been published in multiple academic journals. Prior to joining AIDS United, she was senior policy counsel at the National LGBTQ Task Force where she led the Trans/GNC Justice Project and the Disability Justice Project. She currently serves in the board of directors of HIPS, an organization dedicated to harm reduction for sex work and drug use in the District of Columbia and of Equality New York, the Empire State's leading LGBTQ equality organization. Victoria holds a B.A. in psychology with honors from the University of Puerto Rico, and a J.D. from the University of Maine School of Law. She lives in the Washington, DC area.
Rahimah Faiq: I am a rising 3L at Rutgers Law School. As a queer Pakistani-American woman with epilepsy, I feel honored to be in a position to give back to my community through my pursuit of the law. Most recently, I was a Summer Associate for a globally renowned firm, Clifford Chance, where I worked on cutting-edge cross-border litigation. I have previously interned for the Immigrant Rights Clinic at Rutgers Law School where I pioneered a VAWA cancellation of removal brief resulting in a grant of relief for my client. Additionally, I have been privileged to serve as a Judicial Extern to Hon. Esther Salas, and a Judicial Intern for the United States Attorney's Office for the District of New Jersey. At school, I am involved in the Minority Student Program as a Teaching Fellow and an informal mentor to disadvantaged college students looking to apply to law schools. My hope going forward is to gain exposure to globally driven litigation in the practice areas of white-collar criminal defense and regulatory investigations with an eye towards becoming a federal prosecutor.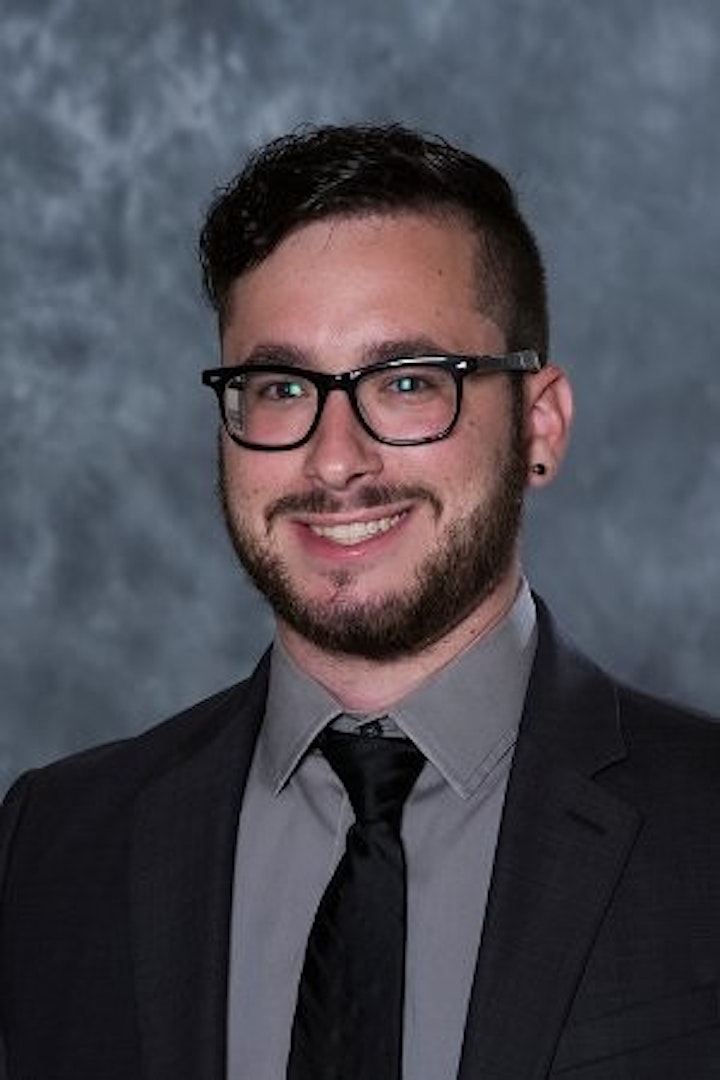 David Burick: David is a 3L at GW Law and the former secretary of the Atypical Student Society, ATYPS. He was born and raised in North Carolina and went to school in South Carolina and Paris before attending GW. While in Paris, he was a Goldman Fellow for the regional HQ of the American Jewish Committee where he supported anti-racism and anti-xenophobia initiatives in Europe. During law school, he clerked for a boutique LGBTQ litigation firm here in DC and interned for Judge Masley at the New York Supreme Court Commercial Division. After graduating he'll be working in-house in the real estate investment sector.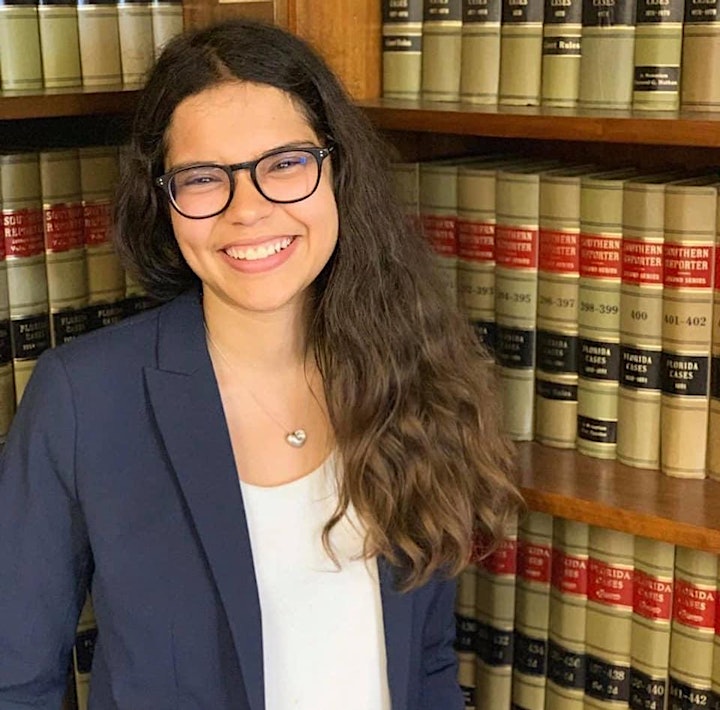 Ariana Aboulafia: Ariana originally hails from Yorktown Heights, New York and attended college at the University of Southern California in Los Angeles, where she graduated cum laude with a BA in political science and a BA in law, history and culture, as well as a minor in forensics and criminality. In May, she graduated from the University of Miami School of Law with a law degree and a concentration in social justice and public interest. While at Miami Law, she serves as a member of Honor Council and of the Society of Bar & Gavel, as well as the Senior Articles Editor of the Race and Social Justice Law Review. During her second year of law school, she was selected as an Aqua Foundation Scholar for LBT Women, and served as the Vice President of OUTLaw where she was instrumental in ensuring that a new gender-neutral bathroom was installed on Miami Law's campus. Last summer, a paper that she authored on LGBT homelessness was honored by the National LGBT Bar Association. Ariana has gained experience working in criminal justice via internships at the US Attorney's Office, ACLU of Florida, and Miami-Dade Public Defender's Office, and hopes to devote her career to advocating for minorities, with a particular passion for LGBTQ rights and disability justice.
Cerridwyn Nordstrom: Cerridwyn is currently a 2L at the Sturm College of law. She is a representative for the Student Bar Association and is a member of the National Association of Blind Lawyers, the National Association of Guide Dog Users, and the First Generation Law School Alliance. In the Fall, Cerridwyn will be interning with the Equal Employment Opportunity Commission. She is interested in Disability Advocacy and Tort litigation. Prior to law school, Cerridwyn earned her undergraduate degree from the Colorado State University where she graduated with a B.A. in Political Science with a concentration in US government law and policy, a minor in Sociology, and a minor in Entrepreneurship and Innovation from CSU College of Business. During college, Cerridwyn was heavily involved in the Associated Students of Colorado State University and was the President of the Poudre Valley chapter of the National Federation of the Blind. Cerridwyn is a Colorado native and spent the summer working on her small business, Blind Hippie Art. In her free time, Cerridwyn spends her time hiking, advocating, and creating art.
Date and Time
Location
Refund Policy
Contact the organizer to request a refund.
Eventbrite's fee is nonrefundable.