Insects and Pollinators Workshop
Description
-"Amazing Pollinators and native plants".
-Yes, there are good bugs out there. Join us and learn about beneficial insects.
-Learn about the solitary bee.
-Build a Solitary Bee House to Take Home.
**Bamboo Solitary Bee House: VBMGA will provide the bamboo shoots & PVC pipe. Please bring a sharp pair of pruners and garden gloves. You will cut the bamboo to size and fill your container.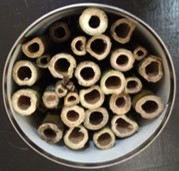 **Wood Solitary Bee House: VBMGA will provide all materials. Using a battery/electric hand drill, you will drill holes and assemble the Soiltary Bee House, "drilling will be done with the assistance of a Master Gardener".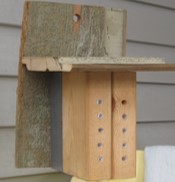 -TO GET ON A WAITING LIST please email us at vbmgapublicworkshops@gmail.com.
For more information about this workshop, or other programs of the Virginia Beach Master Gardeners, visit www.vbmg.org, or call our Help Desk at 757-385-8156, or email us at vbmgapublicworkshops@gmail.com.
Virginia Cooperative Extension programs and employment are open to all, regardless of age, color, disability, gender identity, gender expression, national origin, political affiliation, race, religion, sexual orientation, genetic information, veteran status, or any other basis protected by law. An equal opportunity/affirmative action employer. Issued in furtherance of Cooperative Extension work. Virginia Polytechnic Institute and State University, Virginia State University, and the U.S. Department of Agriculture cooperating. Edwin J. Jones, Director, Virginia Cooperative Extension, Virginia Tech, Blacksburg; M. Ray McKinnie, Interim Administrator, 1890 Extension Program, Virginia State University, Petersburg.
If you are a person with a disability and desire any assistive devices, services or other accommodations to participate in this activity, please contact Jill Wright at 757-358-4769 during the business hours of 8:00 a.m. and 5:00 p.m. to discuss accommodations 5 days prior to the event. TDD number (800) 828-1120.
Organizer of Insects and Pollinators Workshop