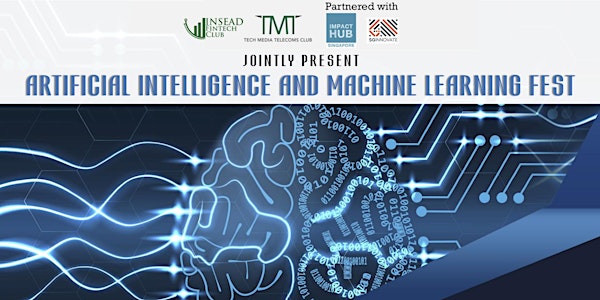 #INSEADAI – Artificial Intelligence & Machine Learning Festival
Location
SGInnovate
32 Carpenter Street
Singapore, 059911
Singapore
Description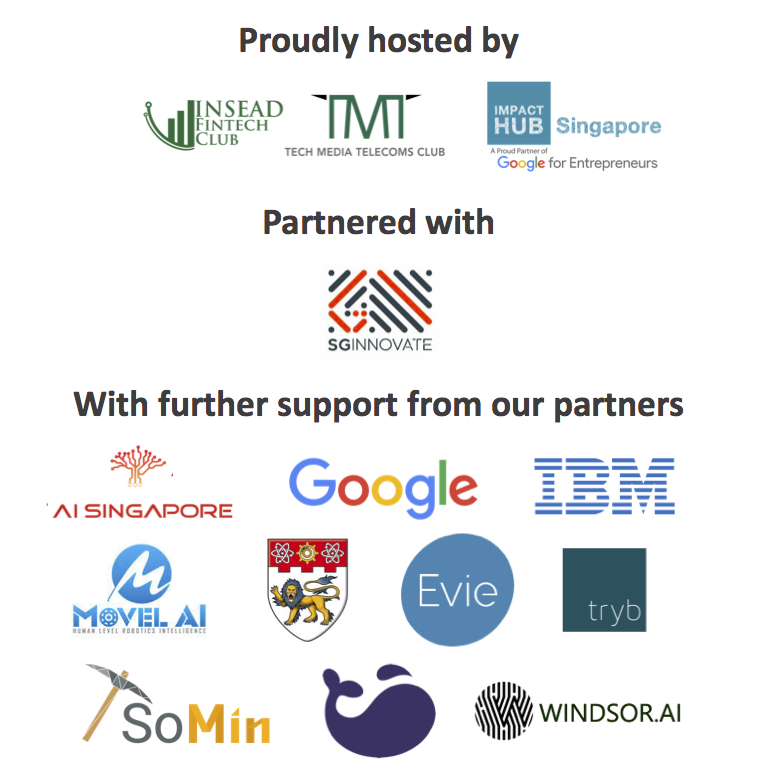 INSEAD and Impact Hub Singapore partnered with SGInnovate are proud to host a three-day event focused on two key areas in today's world – Artificial Intelligence & Machine Learning.
Artificial Intelligence and Machine Learning (AI & ML) have a wide range of applications that are already changing the way companies design their products and do business. According to Elon Musk in 2017, he said: "Whoever becomes the leader in this sphere will become the ruler of the world."
Although the event will not focus on world domination, we would like to invite you to join us and to hear from the experts about the fairly enigmatic space of AI & ML, the trends in today's world, the companies that utilize AI & ML, and see real-life applications of AI & ML.
Day 1 (4 December 2017); Venue: INSEAD
6.00pm to 6.30pm – Registration & Refreshments
6.30pm to 6.45pm – Opening remarks
6.45pm to 7.05pm – Demystifying AI: How Do We Train Machines?
Professor Phil Parker, Chaired Professor of Management Science, INSEAD
7.05pm to 7.35pm – AI & ML @ Google
Samuele Saini, Head of Strategy & Insights, Google Singapore
7.35pm to 8.00pm – Recent Trends in AI & Applications Across Industries
Sushil Anand, ASEAN Cognitive Lead, IBM
8.00pm to 8.15pm – Break
8.15pm to 8.40pm – State of AI in Singapore
Laurence Liew, Director, AI Industry Innovation @ AI Singapore
8.40pm to 9.15pm – Panel Discussion: The Next Big Thing in AI?
Assistant Professor Pham Quang Cuong, Nanyang Technological University
Sushil Anand, ASEAN Cognitive Lead, IBM
Jason Strimpel, Head of Platforms, tryb Group
Laurence Liew, Director, AI Industry Innovation @ AI Singapore
Day 2 (5 December 2017); Venue: Impact Hub (128 Prinsep Street, #01-01, Singapore 188655)

6.00pm to 8.00pm – Fireside chat: startups in AI field discuss their business models and are getting challenged by a leading VC
Moderator:

Gabriel Lundberg, Operating Partner, SeedPlus
Panelists:
Saleswhale - AI-driven automated lead qualification for sales and marketing-driven organisations. Investors include Gree Ventures, Monk's Hill Ventures, Wavemaker Partners
Somin.AI - the Big Data Analytics Platform that aims to bridge the gap between Social Media Users, Business, and the Big Data
Windsor.AI - A platform, optimizing marketing ROI with integrating data and using advanced attribution modelling for better insights
Evie.AI - The company behind evie, the artificially intelligent assistant for the 99%
Day 3 (6 December 2017); Venue: SGInnovate (32 Carpenter St, Singapore 059911)

6.00pm to 9.00pm – "See it to believe it" : Workshop-based demonstration of how AI and ML are used in real-life, followed by a networking event and drinks.
*Please bring your own laptops for a hands on session*
Movel AI - A deep technology startup building next generation robot navigation solutions, based on advanced computer vision and sensor fusion. We enable robots to run everywhere.
IBM workshop led by Abhishek Kaul, Cognitive Studio Leader
In this tutorial, you will be building a Telegram-based Watson Conversation Agent using IBM Bluemix to greet users and act as a language translator.
You will learn more about the following tools/technologies incrementally:
- Node-RED on IBM Bluemix
- Watson Conversation Service
- Watson Language Translator Service