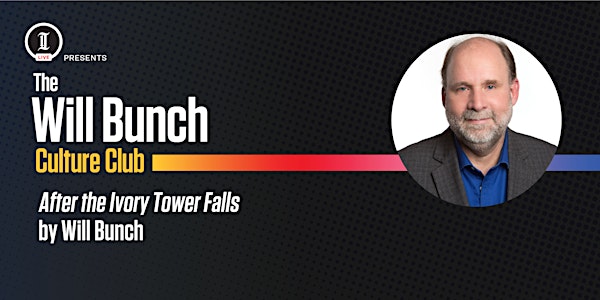 Inquirer LIVE: The Will Bunch Culture Club
Join The Will Bunch Culture Club as they discuss this month's book.
About this event
Join The Will Bunch Culture Club, a new way to connect with The Inquirer's acclaimed national columnist and with other Inquirer readers who enjoy politics, history, and culture. Each season, join Will and his newsletter readers as they have a shared experience around a new book, documentary, or podcast.
This segment's book is After the Ivory Tower Falls: How College Broke the American Dream and Blew Up Our Politics — and How To Fix It , written by Will Bunch himself. Moderated by Susan Snyder, The Inquirer's higher-education writer, the two will discuss how and why college went from the American Dream in the decades after World War II to the overpriced nightmare our young people encounter today. Join the conversation on August 17th at 4:15 PM.