Kaulele, an INPEACE Indigenous STEM Experience program invites you to and exclusive preview event
About this event
KAPA - An Interactive Science and Culture Exhibit
According to the early explorers, Hawaiians made the finest kapa in the Pacific. You will have the opportunity to kilo(observe), 'imi loa(explore), and noi'i (investigate). This exhibit is designed for all ages. Come and discover the intersection of traditional Hawaiian cultural practice and the scientific method at this exclusive exhibit.
You will be able to reserve a spot for you and any guests that will be accompanying you.
Note: there will be only 25 participants per time slot. If you are unable to make your reservations, please contact Alakaʻi Aglipay at alakaip@inpeace.org so the spot(s) can be opened up to someone else.
Please note the following safety rules while enjoying the exhibit:
1) All visitors must pass the Wellness Check.
2) Visitors must sanitize their hands up on entry to the facility.
3) Visitors must wear masks at all times while in the exhibit.
4) If exhibits or items are damaged during your visit, please notify our floor staff immediately.
5) No food, alcoholic or other beverages are allowed inside the exhibit room.
6) Commercial photography is strictly prohibited except with prior written permission of INPEACE.
7) Visitors are not allowed to bring animals or pets into the facility, except for animals that are approved for service purposes (e.g., guide dogs).
Mahalo nui for your interest and hope you enjoy the Exhibit!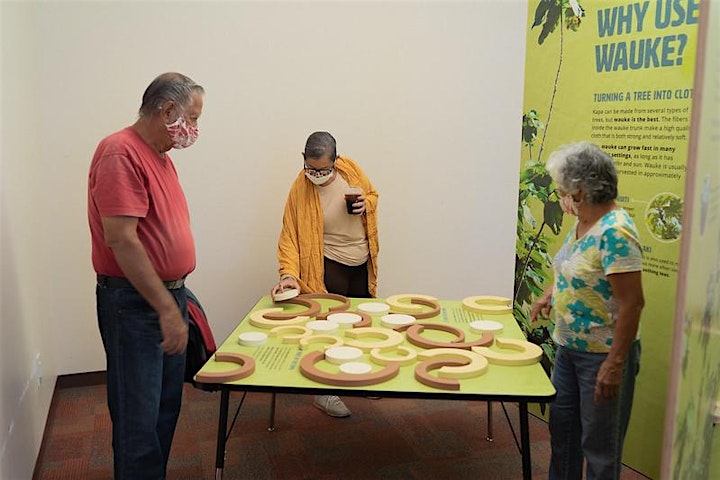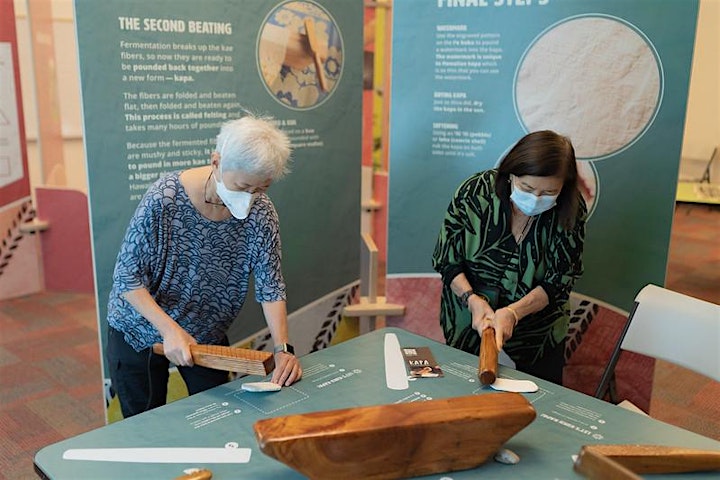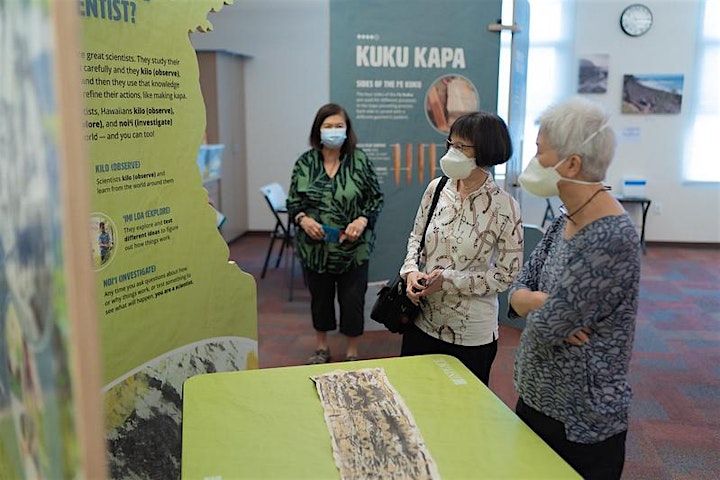 Organizer of INPEACE Kapa Exhibit - 2022
The empowerment of individuals, families, and communities – through programs driven by Native Hawaiian values – is at the heart of the work we do at the Institute for Native Pacific Education and Culture (INPEACE). Established in 1994, with a mission to improve the quality of life for Native Hawaiians, INPEACE utilizes a holistic community approach. Like our kūpuna before us, we seek to embrace the entire community by offering FREE and relevant educational programs to individuals and families residing in West O'ahu, Kaua'i, Moloka'i, and East Hawai'i Island.