Innoveer je business model!

Wednesday, November 25, 2009 from 12:30 PM to 6:00 PM (CET)
Event Details
"On the road to the future...
are you the windscreen or are you the bug?"
by Gary Hamel
Elke dag ontstaan er talloze nieuwe business modellen. Er ontstaan hele nieuwe industrieën en oude industrieën hebben het erg moeilijk. Dat is niet zo vreemd. Het consumentengedrag is 360 graden veranderd, de financiële crisis laat nog steeds zijn sporen na en het internet lijkt alles gratis aan te bieden.
Hoe zit het met jouw business model? Is de houdbaarheidsdatum nog niet overschreden? En hoe zit dat over 2 tot 5 jaar? Wat zijn de sterkten en zwakten? Waar liggen de kansen? Kan je nieuwe modellen bedenken? Wat kun je van anderen leren? Kun je de kansen verzilveren? Hoe past dit binnen je strategie?
Deze training geeft je inzicht in wat nu eigenlijk business modellen zijn. We maken dit inzichtelijk aan de hand van het business model canvas. Je leert  de dynamiek te begrijpen. We geven je inzicht in technieken om modellen te ontwerpen Je ziet hoe dit past binnen het huidige competitieve landschap. Het gereedschap is het canvas en we leren je technieken om daarmee je huidige business model te kunnen innoveren.
Het programma
12:30 Ontvangst met lunch (soep, pain de campagne, salades)
13:45 Het Business Model Canvas (de 9 bouwstenen, Nespresso voorbeeld)
14:00 Casus "Het Parool", bepaal de positie van je business model
een korte omgevingsanalyse
beschrijven van het model
bespreken van de ingevulde modellen
uitleg innoveerpatronen
15:00 korte break
15:30 Praktijkcasus: implementatie van een nieuw model: "financieel adviseur"
16:00 Casus "What if..." 
ontwerp een nieuw business model voor je eigen organisatie met een van de patronen als uitgangspunt
ontwerptechnieken
groepsgewijze overleg innovatie "wat kunnen we van elkaar leren?"
brainstormen met de epicenters
17:15 Lesson learned
17:30 Afsluiting met aansluitend borrel
De trainers 
Patrick van der Pijl, oprichter van Business Models Inc., helpt (inter-) nationale organisaties - groot en klein - bij het analyseren en ontwerpen van nieuwe business modellen. Patrick is producent/uitgever van het boek "'Business Model Generation" dat op 1 oktober jl. is verschenen. Hierbij innoveerde hij het traditionele uitgevers' business model door co-creatie met 470 schrijvers uit meer dan 45 landen. In 3 weken tijd is het boek 3.000 keer verkocht!
Jelle Bartels, onder andere eigenaar van een financieel advieskantoor Bartels & Slot heeft het bedrijfsmodel van zijn eigen bedrijf aangepast met behulp van het Business Model Canvas. Met zijn opleiding als Financial Life Planner, het gebruik van het business model canvas en zijn praktijkervaring ondersteund hij ondernemers om hun eigen visie duidelijk te krijgen en gewenste aanpassingen succesvol door te voeren.
De locatie
De workshop vindt plaats bij Lloyd Hotel Amsterdam aan de Oostelijke Handelskade 34. De lunch wordt geserveerd in restaurant "Snel". De workshop vindt plaats in "De Lloyd Zaal" en na afloop wordt er een borrel geserveerd in de bar. Er is plaats voor maximaal 20 deelnemers. 
De kosten
De kosten bedragen € 445*,- incl. lunch, workshop, business model generation boek, materiaal, parkeerkaart, drank en borrel. Als je voor 6 november inschrijft, kost het € 395,-.
Je kunt een extra €50 korting krijgen als je het boek Business Model Generation in je bezit hebt. Als je het woord in het boek op bladzijde 51/52 invoert bij je registratie, dan wordt deze korting automatisch doorberekend. 
* de bedragen zijn inclusief BTW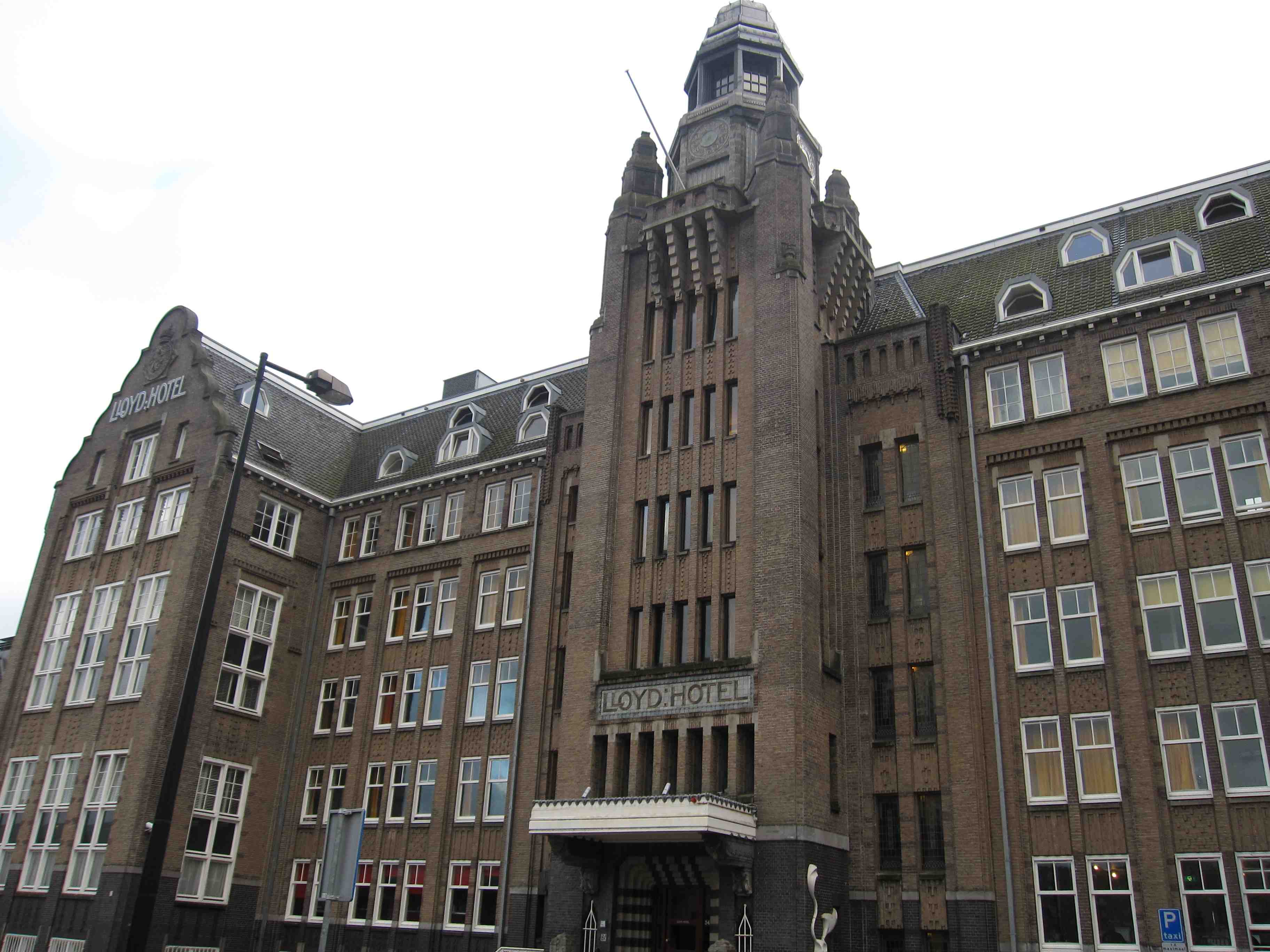 When & Where

Lloyd Hotel Amsterdam
Oostelijke Handelskade 34
1019 Bn, Amsterdam


Wednesday, November 25, 2009 from 12:30 PM to 6:00 PM (CET)
Add to my calendar