Description
Innovators is now at capacity. You are welcome to wait in the standby line at the event, but admission is not guaranteed. If space permits, guests in the standby line will be admitted starting at 7:30pm.


AstroCafe has a new look! Welcome to Innovators, a speaker series focused on game-changing advancements that are made possible by commercial space enterprise.


Life on Earth: Brought to You by Satellite
Friday, April 26
Space Shuttle Pavilion
Talk begins at 7:30pm. Doors open at 7:00pm.
Free to attend. Wine and beer are available for purchase.
Ages 21+
The modern world is brought to you by satellite – literally. From TV to computer networks, weather forecasts to maps, your world is powered by amazing gadgets orbiting hundreds or thousands of miles above the Earth. They are the invisible yet indispensable infrastructure of the planet. Where are they and how do they work? What do they really do for you every day? What's in store for the future? Today, a generation of innovators is creating new space technology and applications that will do things we never dreamed possible before.
Join us after the talk for a short presentation by Luigi Balarinni, co-founder of Ragnarok Industries and recipient of the 2018 Astropreneurship Award from Space & Satellite Professionals International and the New York Space Alliance.
7:00pm: Arrival
7:30pm: Presentation
8:30pm–10:00pm: Networking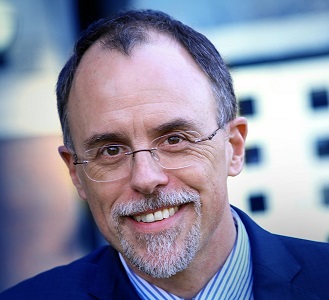 ABOUT THE SPEAKER
Robert Bell is the executive director of Space & Satellite Professionals International (SSPI), where he is responsible for its programs, finances and operations. Under his leadership, SSPI has introduced new programs focusing on advancing satellite industry workforce practices and promoting enormous contributions of satellite to the world economy, governance, human welfare, peace and security. His team has also established effective partnerships with educational institutions and associations to attract young people to careers in the first and most successful business operating in space today. A frequent speaker and writer on satellite topics, Robert has contributed content to Via Satellite, Satellite News, Asia-Pacific Satellite, Satellite Executive Briefing and Telecommunications, and has appeared in segments of ABC World News and The Discovery Channel. A member of the SSPI Hall of Fame, he has also served as president of the Comsat Alumni and Retirees Association (COMARA). Until recently he was a president of the International Space Safety Foundation.
Image Credit: NASA/JPL-Caltech