Innovators in Therapeutics Speaker Series with Vas Narasimhan
Innovators in Therapeutics Speaker Series
About this event
Please join us for the Innovators in Therapeutics Speaker Series, a guest lecture series for students and trainees in academia interested in learning about the challenges and successes of bringing novel drugs and devices to market. Our distinguished speaker is Dr. Vas Narasimhan, CEO, Novartis.
Dr. Narasimhan will discuss his background as a therapeutics developer and physician-scientist, his focus on the next generation of technology in medicine, and other topics of interest. Students and trainees are invited to come with questions and engage directly with the speaker.
Agenda
Introduction
Q&A with Dr. Narasimhan, moderated by CRS leadership
Discussion with students and trainees
About Our Guest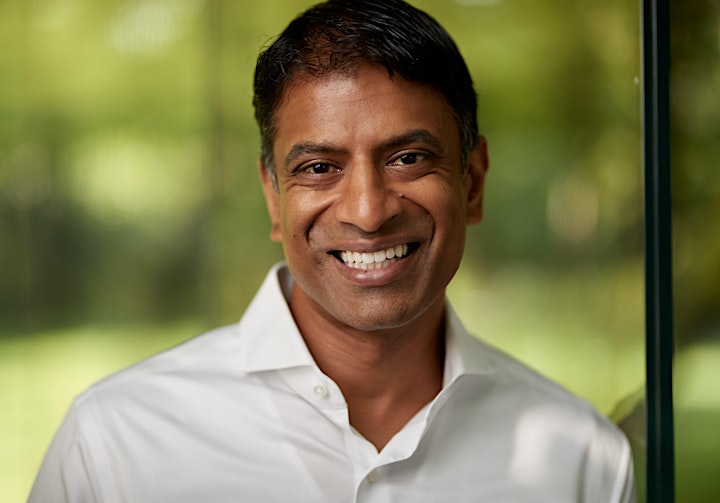 Vas Narasimhan, M.D., has been Chief Executive Officer of Novartis, one of the world's largest medicines producers, since 2018. During his career at Novartis, Dr. Narasimhan has overseen the licensure of over 30 novel medicines, including cell and gene therapies and vaccines.
Dr. Narasimhan is one of the youngest CEOs leading a Fortune 500 company. He set a vision to transform Novartis into a focused medicines company powered by advanced therapy platforms and data science, and Novartis has completed $90 billion in transactions since he became CEO. Under his leadership, Novartis has also embarked on an ambitious digital transformation and a journey to foster an inspired, curious, and unbossed culture to drive performance.
Dr. Narasimhan is a member of the National Academy of Medicine and serves on the board of African Parks, a nonprofit conservation organization. He has been recognized as one of the Top Global Influencers on LinkedIn, where he shares his personal journey to reimagine leadership.
Organizer of Innovators in Therapeutics Speaker Series with Vas Narasimhan
Harvard, MIT, and the FDA have partnered to create a center focused on regulatory science, bringing together a range of scientific disciplines that are applied to assess the quality, safety and efficacy of medicinal products and inform regulatory decision-making throughout the lifecycle of a medicine. Working across academia, industry, and government institutions, the Center promotes regulatory science through research and education programs, uniting stakeholders under a common mission: promoting optimal patient health outcomes through biomedical innovation and the availability of safe and effective diagnostics and treatments.