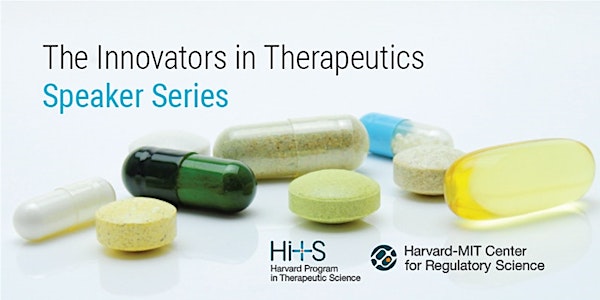 Innovators in Therapeutics Speaker Series with David Altshuler
Innovators in Therapeutics Speaker Series
By Harvard-MIT Center for Regulatory Science
Date and time
Starts on Friday, March 24 · 9am PDT
About this event
Please join us for the Innovators in Therapeutics Speaker Series, an event that welcomes students and trainees in academia interested in learning about the challenges and successes of bringing novel drugs and devices to market. Our distinguished guest is Dr. David Altshuler, Executive Vice President, Global Research and Chief Scientific Officer at Vertex Pharmaceuticals.
Dr. Altshuler will discuss his career journey from academia to pharmaceutical industry, leadership and education, and how to structure organizations for serial innovation. Students and trainees are invited to come with questions and engage directly with the speaker.
Agenda
Introduction
Q&A with Dr. Altshuler, moderated by CRS leadership
Discussion with students and trainees
David Altshuler, M.D, Ph.D., is Executive Vice President, Global Research and Chief Scientific Officer at Vertex Pharmaceuticals. In this role, Dr. Altshuler leads Vertex internal and external innovation, inclusive of research, preclinical and pharmaceutical sciences, as well as corporate data strategy, technology, and engineering. He was founding chair of the Vertex Foundation, and serves as executive sponsor for Vertex University and STEAM Education.
Prior to Vertex, Dr. Altshuler was a Founding Core Member, Deputy Director and Chief Academic Officer at the Broad Institute of Harvard and MIT, a professor at Harvard Medical School and a physician at Massachusetts General Hospital. His academic laboratory led the three major projects that characterized and catalogued human genetic variation — the SNP Consortium, HapMap and 1,000 Genome Projects — and pioneered the methods and practice of genetic analysis of common human diseases. The Obama White House named Dr. Altshuler a Champion of Change for his leadership in creating and leading the Global Alliance for Genomic and Health.
About the organizer
The Harvard-MIT Center for Regulatory Science was established in 2018 to advance research and education in regulatory science. The Center serves the broad community of biomedical research scientists and physicians in academia, industry, and regulatory agencies who seek to improve the development and evaluation of medical products. The primary principle underpinning these activities is that scientific discoveries will most benefit patients if accompanied by an efficient, rigorous, and adaptable approach to evaluating the many rapidly emerging biotechnologies. The Center functions as a platform to foster interdisciplinary and multi-stakeholder discussions on scientific and infrastructure needs. The Center offers a Regulatory Science Fellowship, hosts local and international conferences, and manages a portfolio of research collaborations with regulatory agencies, industry, and other academic institutions.