Location
General Assembly San Francisco
225 Bush Street
San Francisco, CA 94104
Description
Join General Assembly & TextRecruit for the San Francisco Innovators Breakfast - a monthly series that brings together leaders from the SF business community to network and discuss strategies for advancing innovation.
Our panel will examine with one another the importance of training, retaining, and sustaining top talent, all at the intersection of Artifical Intelligence + HR.
Agenda:
8:30-9:00AM - Check-in, grab breakfast
9:00-9:45AM - Panel
9:45-10:15AM - Q&A
10:15-10:30AM - Networking
Key takeaways: What is AI for recruiting? What are the benefits? What are the challenges? What is the future of AI for recruiting + HR? How does this affect the traditional recruiter role?
---
PANELISTS
Bobby Mukherjee - CEO, Loka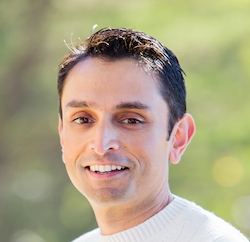 Bobby Mukherjee is currently CEO of Loka, a Silicon Valley valley based mobile & web development company. Loka serves a wide variety of customers, from funded startups all the way up to Fortune 500 brands. With Bobby always being the eternal tinkerer, and AI being a keen area of interest, Loka launched Jane, an AI powered HR ChatBot. Prior to Loka, Bobby had started and successfully sold two start-ups, including one which was acquired by NBC. Bobby began his career at Oracle, and earned his bachelor of science degree from Carnegie Mellon University.
Will Murphy - Co-Founder & VP of Business Development, Talla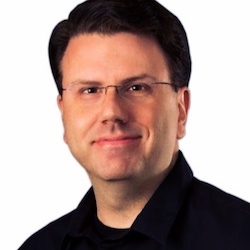 Will Murphy is the Co-Founder/ VP of Business Development at Talla. Previously, he was a Principal and corporate entrepreneur within FedEx Innovation, where he led new emerging tech venture development initiatives. He was a co-founder of SenseAware, an Internet of Things (IoT) platform, which was later operationalized by FedEx. He has led initiatives concerning big data, applied AI, e-commerce, the collaborative economy, and sustainable technologies. Additionally, he has been involved in autonomous vehicle, drone, and 3D printing research. Will holds several patents in the areas of intelligent agents and IoT and has earned a B.S. in Economics from Christian Brothers University as well as an M.S. in Information Systems from the University of Memphis. He spends his time in the Bay Area and Boston.
Erik Kostelnik - CEO & Co-Founder, TextRecruit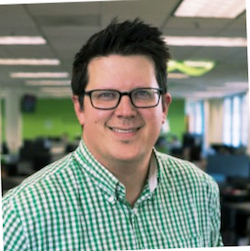 Erik Kostelnik is the Co-Founder and CEO of TextRecruit, a candidate and employee engagement platform that leverages text, chat and artificial intelligence to optimize the hiring funnel. Prior to TextRecruit, Erik served as the Head of Sales at Wrike from 2014 to 2016 helping it reach #116 in 2015 Deloitte Fastest 500 and ran sales as VP at Identified through its acquisition by Workday in 2014. He acts as an advisor to startups including Eatify.com, Outreach.io and HIRABL and lives in San Jose with his wife and 3 kids.
---

TextRecruit is a candidate engagement platform that leverages text, chat, and artificial intelligence to optimize your hiring funnel. Powered by analytics, personalization, campaigns, and integrations, this is the most effective engagement software for HR on the planet.
---
By submitting your email address, you agree to receive updates about news, programs, and special events from General Assembly. Please refer to General Assembly's Terms of Service and Privacy Policy for more information.