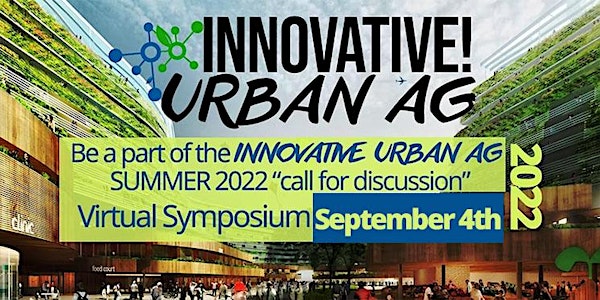 Innovative Urban Ag "Call for Discussion" Summer 2022
The seasonal call for discussion is going virtual. This call will discuss innovations in carbon sequestering, AgEquity and food security.
About this event
Innovative Urban Aggers! You are the trail blazers in agriculture and now there is a platform that brings you together and empower you to make the change you are so passionate about. We have a big problem and will have to come together to solve it. Be a part of the discussion.