Description
Come and join our community of innovative teachers, leaders and thinkers!


The Innovative Teaching Co-op Monthly Meetup is a free event series in which educators will have the opportunity to collaborate around great teaching and the sophisticated use of digital resources to innovate our schools and prepare students for success. Instructional Technology Coaches from Educate and our friends at the iZone will be on hand to facilitate conversation, provide resources, and share best practices.
Space and refreshments will be generously provided by this month's sponsoring host iZone as well as Educate LLC.

Action-Oriented Learning
No lectures, we promise. Our goal is to meet you where you are with technology in the classroom and help you get where you want to go to meet your students' needs. We'll make sure there is plenty of time for you to start applying your learning, and that you leave each session with next steps you'll want to try out in your classroom right away.

Coaching From Experts
Your event facilitators will host conversations, drive research, and lend their expertise, with plenty of opportunities to learn in the way that best suits you. Our experts have experience using a plethora of digital learning tools and strategies in a variety of different settings. After the event, you will be invited to be part of a supported online community, so we can continue to help you move forward in your practice.

Community of Educators and Innovators
Meet other educators who are interested in exploring new tools and strategies. Share and listen to stories of real classrooms during guided conversations. We will also have built-in opportunities for teachers to network with other teachers and folks from innovative Edtech companies in NYC.


---

About our hosting sponsor, iZone

The iZone harnesses today's resources to design school around the unique strengths, interests and needs of each student. We believe in expanding learning opportunities beyond the classroom walls and the dismissal bell. And we provide teachers with the resources and flexibility to support each of their students in developing the skills required for college and career success. Learn more at http://izonenyc.org/
---
For participants
Entry to this event is free but all attendees must register through Eventbrite as space is limited. The space will be open starting at 5:00pm, and event programming will start at 5pm and end at 7pm.
This is an inclusive event - all ages and backgrounds are welcome.


---


Tweet along with us!
@EducateLLC

Say hi in the Innovative Teaching Co-op Facebook group!
https://www.facebook.com/groups/117406978988831/


---


What to bring
- A personal device (recommended to access digital resources)
- Ideas for things you want to work on or talk about
- A warm and inviting attitude


---
Please note that filming and photography will be occurring at this event. You may be recorded or photographed and media may be posted onto social media by attendees and organizers.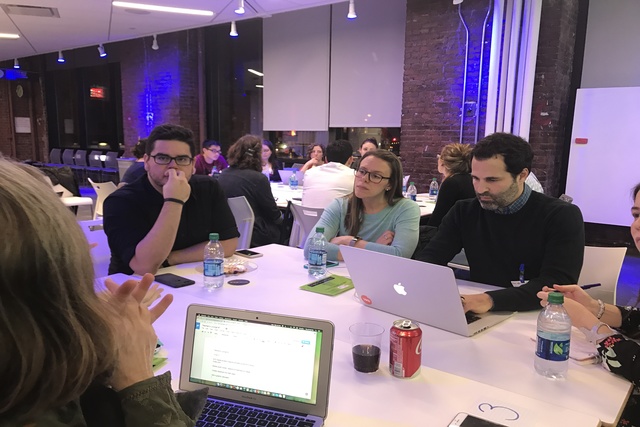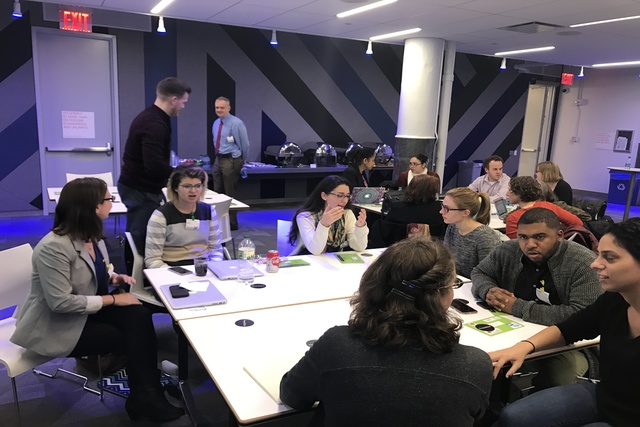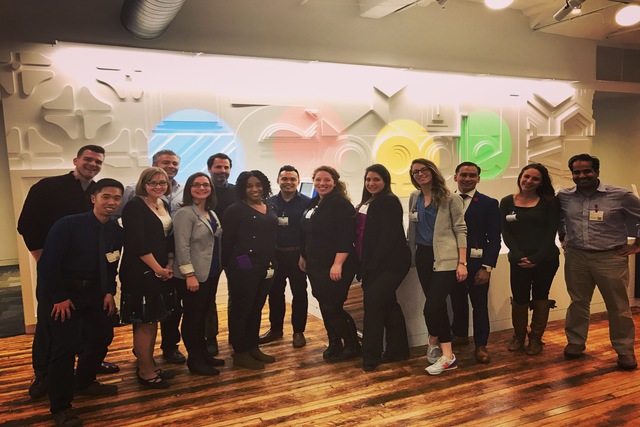 Organizer of Innovative Teaching Co-op Monthly Meetup - May 2018 @ iZone

Educate has been helping teachers and schools transform learning through technology since 2000. Discover how we can work together on our website.
We know that Edtech tools won't transform education. The teachers who use those tools wisely will. We are a team of instructional technology coaches that believes in pedagogy first, and we are tool-agnostic, meaning we support the best tool for the job (we are big fans of Google Education and Chromebooks). By providing regular, ongoing coaching sessions at the point of instruction and focusing on the schools' needs instead of any single tech product, we help teachers and schools make incredible improvements. Having coached at over 200 schools since its founding, Educate has seen firsthand what works best. Our experienced coaches continue to share and apply these best practices across learning communities, so every student can enjoy the education they deserve.