Description
ISTC17 - Rochester's Top Tech Conference
Now is your chance to take part in Rochester's top technology conference. We're bringing together the brightest tech minds to chat, demo, and educate our community on everything technology. Don't miss out!
Agenda
7:30am
Registration, Breakfast, and Exhibits
8:15am
Conference Begins
8:30am
Keynote Presentation: Start with WHY
Heath Slawner, An official IGNITER with Simon Sinek's team
9:45am
Break and Exhibits Open
10:00am
Guest Speaker: Bringing Tech Companies to Rochester
Robert J. Duffy, Greater Rochester Chamber of Commerce, President and CEO

10:30am
Guest Speaker: Reinvesting in Rochester
Austin McChord, Datto, Inc, CEO

11:00am
Presentation: Tech Trends for 2018
Jeremy Schiefer (Amazon Web Services), Matt Burcke (Microsoft 365), John Bidwell (Microsoft Office 365), Innovative Solutions

12:00pm
Lunch and Exhibits Open
1:30pm
Presentation: IT Challenges
Alissa Shields, Wegmans IT Department
2:00pm
Presentation: Insights From Local CEOs
CloudSmartz, Entre Computer Services, Envative, LMT, Mindex

3:30pm
Break and Exhibits Open
3:45pm
Presentation: Cybersecurity
Jeremy Schiefer - Innovative Solutions, Mike DePalma - Datto, Inc., Alan Winchester - Harris Beach PLLC, Linda Kniebel MS, HS - Novatek Communications, Inc.
5:00pm
Conference Wrap-up and Grand-prize Drawing

5:30pm - 7:30pm
VIP Rooftop Cocktail Party
Special Guest Speakers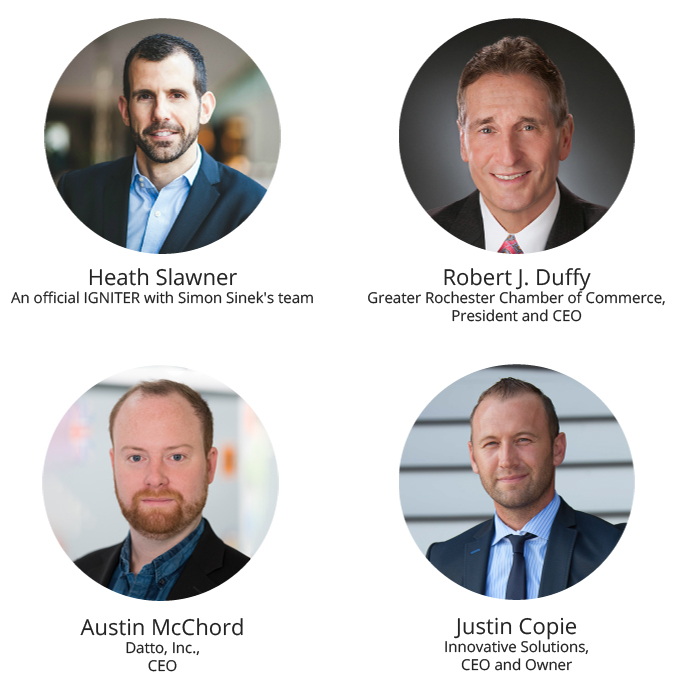 Our Partners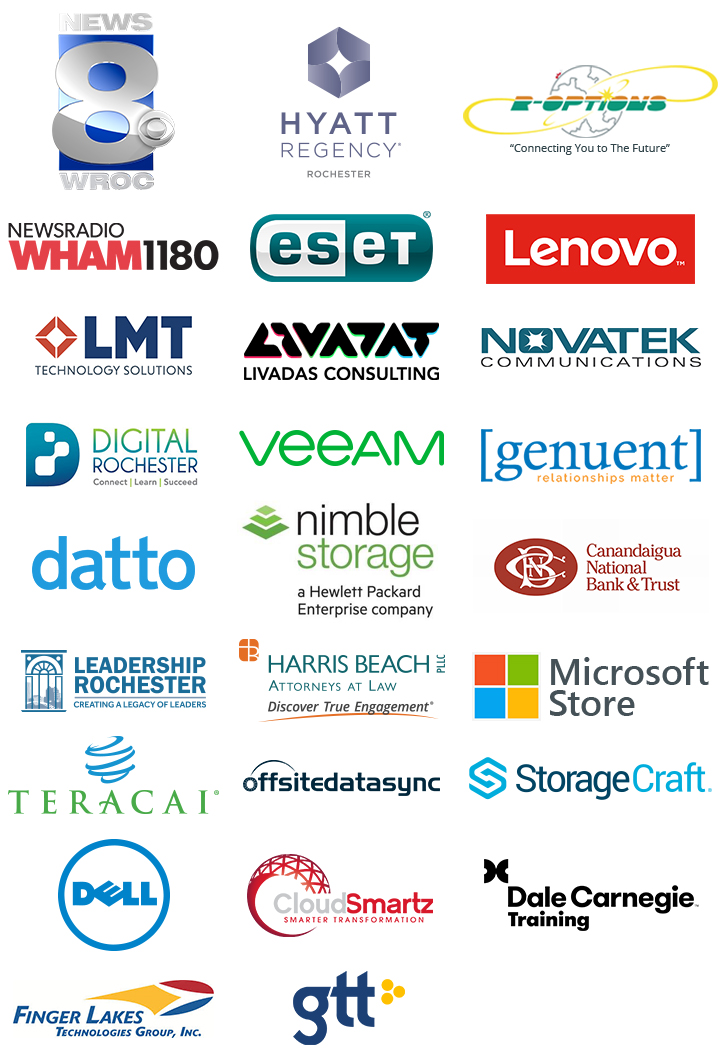 Ticketing and Partnership Information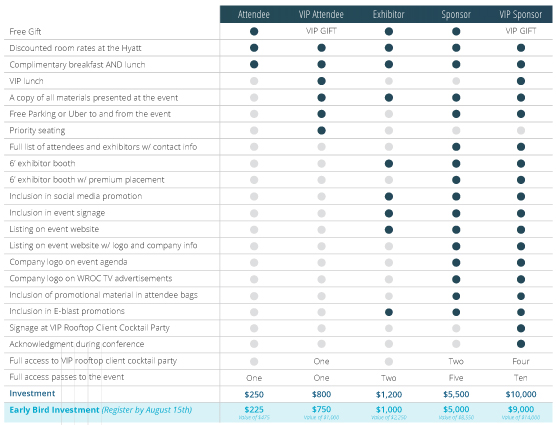 Click here to view a larger version of the above image

Learn more about what is included when you are an exhibitor or sponsor (PDF)