Description
On behalf of the University of Arizona Eller College of Management and the College of Medicine – Phoenix, you're invited to the second "Future in Healthcare" discussion and breakfast:
Keynote By: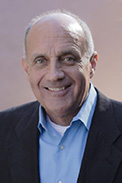 Richard H. Carmona, MD, MPH, FACS
17th Surgeon General of the United States
Canyon Ranch Chief of Health Innovations
Distinguished Professor, the University of Arizona
And a Panel Discussion with:

Anabell Castro Thompson, Senior Vice President of Equity, Diversity and Inclusion, Equality Health
Gautam Gowrisankaran, Professor of Economics, Eller College of Management
Nancy Johnson, CEO, El Rio Healthcare
Todd La Porte, CEO, HonorHealth
Moderator: Stephen Gilliland, Executive Director of the Eller College's Center for Management Innovations in Healthcare
Healthcare is one of the largest industries in the United States, contributing almost 20 percent of the gross domestic product. Some studies have shown that Americans receive the same level of care as other industrialized nations—we just pay more for these services. Patients are bearing more and more financial responsibility for their own care—is this sustainable? Join forward-thinking healthcare providers and experts to discuss this important national issue.
Limited seating. Attendance is free.

Schedule:
8:00-8:30 a.m.

–

Registration and Complimentary Breakfast
8:30-10:00 a.m.

–

Keynote and Panel Discussion
Contact and Parking Information:
For questions, please contact Amy Schmitz, 520-626-9547, assistant dean of marketing and communications, Eller College of Management.
*Note: While the event is free, there is a fee for parking on-street or in nearby garages.