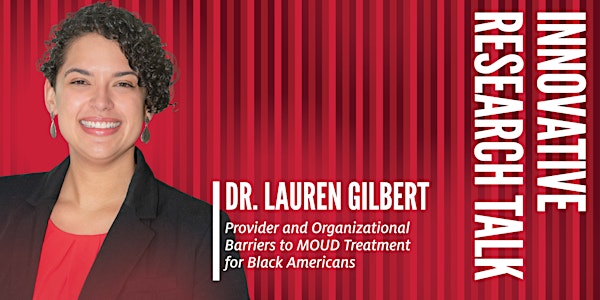 Innovative Research Talk
Dr. Gilbert identifies provider and organizational barriers to MOUD treatment for Black Americans
About this event
The HEALTH Center for Addictions Research and Cancer Prevention is hosting its quarterly Innovative Research Talk.
Dr. Lauren Gilbert will discuss the results of her pilot research project, "Exploring the provider and organizational level barriers to MOUD treatment for Black Americans."
The discussion will also include audience feedback which will help determine the next steps for her project.