Description
Join the Experts, See the Technology, and Discover the Solutions.
Thursday, May 31st, 2012 at the Atlantis Pavilion, Ontario Place.
Connect with Industry Leaders as we Explore Building Efficiency.
Specialists in building science and high performance concepts will present latest finding and research on thermal bridging.
Discuss Innovative Technologies in Thermal Bridging.
Collaboration brings inspiration. See first-hand the technologies behind the concepts. Discover the innovative building solutions of Isokorb®, how to use in design, installation and performance results. Hands-on displays will be available for interactive discovery and discussion.
Celebrate Solutions with a Cocktail Reception and Spectacular Entertainment.
End the evening with hors d'vours, cocktails and a spectacular show by one of Canada's Top Entertainers, Comedy in Motion with Bob Cates!
---
Speaker Panel Includes: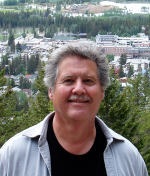 Ted J. Kesik, BASc (Ottawa), MASc, PhD (Toronto) Associate Professor, University of Toronto. Ted Kesik is a professor of building science in the John H. Daniels Faculty of Architecture, Landscape and Design at the University of Toronto. He entered the construction industry in 1974 and has since gained extensive experience in the various aspects of building envelope design, energy modeling, systems integration, quality assurance and performance verification. Professor Kesik's research interests include high performance buildings, durability, life cycle assessment, systems integration and sustainability. He is also affiliated with urban sustainability research projects being conducted through the University of Toronto's Cities Centre and continues to practice as a consulting engineer to leading architectural offices, forward thinking enterprises and progressive government agencies. Dr. Kesik is actively involved in technical organizations and is the author of numerous books, studies, reports and articles related to his areas of research and professional practice.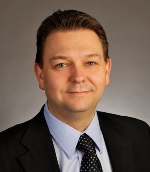 Peter Adams, Principal and Senior Building Envelope Engineer at Morrison Hershfield Ltd. Peter is a Principal of Morrison Hershfield Limited and a Senior Building Envelope Engineer based in the firm's Toronto office. A graduate of mechanical engineering, Peter began his building science career over twenty years ago at the National Research Council in Ottawa. He has since investigated and devised repairs for hundreds of buildings experiencing envelope failure and indoor air quality problems. Peter is Past President of the Ontario Building Envelope Council, participates in several industry organizations, and is Secretary of ASHRAE Technical Committee 4.4.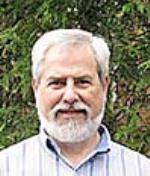 Mario Kani, MASC, P.ENG., President, Sustainable EDGE Ltd. Mario Kani has spent 35 years providing ecological, economic and social sustainability for the built environment. His expertise includes efficient and durable envelope design, highly-efficient and alternative mechanical technologies, and sustainable community systems. He is a LEED® Accredited Professional and has been a key consultant to projects achieving LEED® certification, the Toronto Green Standard and for the Living Building Challenge. As President of Sustainable EDGE Ltd., Mario provides leadership to design teams and owners engaged in the next generation of green buildings and sustainable communities. Mario has served on several boards of community environmental and energy non-profit organizations and is a co-founder of the Toronto Renewable Energy Cooperative that installed the member-owned wind turbine on Toronto's waterfront.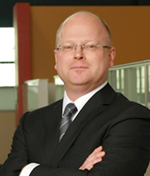 Graeme Scott, M.Eng., P.Eng., LEED AP, Senior Principal – Cladding Engineering, Halsall Associates . Graeme has an undergraduate degree in Civil Engineering from the University of Waterloo (1988) and a Master's of Engineering Degree in Building Science and Structures from the University of Toronto (1997). He began his career as a design engineer providing structural design on a variety of low-rise industrial and assembly buildings and light-weight specialty structures. He has held roles such as Building Science Unit Manager for Halsall, and Corporate Service Director of a multi-discipline Engineering firm. In 2005, Graeme became a Senior Building Science Specialist with a leading Building Engineering / Rehabilitation firm in the Lower Mainland. In 2008 Graeme returned to Halsall as a Project Principal and Technical Leader and is currently working on projects across Canada. Graeme is a licensed Professional Engineer in BC, Alberta, Ontario and Nova Scotia and is a member of APEGBC's Building Enclosure and Sustainability Committees.
---
The Programme
4:30 Come Together
5:00 Myths and Realities of Thermal Bridging
Professor Ted Kesik, Unversity of Toronto
5:30 Thermal Bridging at Building Envelope Details
Peter Adams, Morrison Hershfield
6:00 10 minutes break
6:10 Green Buildings and Isokorb: The Opportunities and
Challenges
Mario Kani, Sustainable EDGE
6:45 Emerging Thermal Break Technologies in Enclosure Design
Graham Scott, Halsall
7:45 Entertainment, Cocktails and Hors d'oeuvres
Bob Cates Comedy in Motion
---