Description
Innovation Management @ IBM and its Research Organization
In the current highly volatile world innovation is a key element of an organization's strategy. But technology is only one side of the coin. Innovative management and a specific culture are needed to increase the innovative power of an organization. Key requirements, experiences and recommendations to successfully develop an innovative working environment will be discussed from an IBM perspective. As a case study we will have a closer look at the project management of IBM's latest grand challenge – the development of the Watson System. With it the so called winter of Artificial Intelligence (AI) ended. And now we are seeing that AI is going to revolutionize every industry.
About our speaker: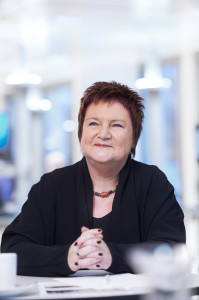 Dr. Karin Vey is an innovation and trend expert at the ThinkLab at IBM Research – Zurich. The ThinkLab is a think tank providing a unique forum for decision makers from industry, politics and academia to reflect with experts and scientists on emerging societal and technological trends as well as their innovation challenges. Her focus is on government and higher education. Part of her work are workshops in the context of organizational development and innovation management. Karin Vey is a well versed speaker on topics ranging from innovation trends to creativity in entrepreneurship, business culture and transformation, the future of education and work, the computing of tomorrow and its implications for human development. She is also an active researcher in the areas of organizational development as well as innovation and knowledge management, and a university lecturer.

Agenda
18:00 Registration
18.30 Presentation
19:30 Q&A
20:00 Networking Apéro
Event Language: English
Professional Development Units: 2
- 0.5 Leadership
- 1.0 Strategic & Business Management
- 0.5 Technical Project Management
Please be aware that at the event photos of the audience are made and published on the PMI Switzerland homepage as well as on Facebook. The event may also be live broadcasted over Facebook. With your attendance you accept these conditions.
Event fee discounts: If your are PMI-CH member, please log in with your PMI-CH member account at www.pmi-switzerland.ch and enter the event from there in order to benefit from the membership discount.
Cancellation policy: 100% refund is possible for a ticket if cancelled 5 days before the event.