Description
We might not all agree why birds fly and why the grass grows, but most of us agree transportation is key to getting where you need to be and when you need to be there. Join GreenHomeNYC for "Innovations in Transportation: Mobility in Smart Cities" at the fabulous new Hafele Showroom to learn about the ways cities are adapting to the latest innovations in technology coupled with the greater demands on infrastructure due to increased density and aging assets. The forum will target innovative solutions that are being championed to get people and goods where they need to be while reducing their carbon footprint. We'll hear from four thought leaders on mobility and transportation in NYC as it strives to be a true Smart City.
Complimentary hors d'oeuvres and drinks will be served!
SPEAKERS & TOPICS:
Jonathan Gouveia, Director of EDC's BQX project, New York City Economic Development Corporation (NYCEDC) /// Brooklyn Queens Connector (BQX)

Saad Shaikh, General Manager, Chariot New York /// App-based microtransit
Keith Todd Kerman, Deputy Commissioner at the Department of Citywide Administrative Services (

DCAS

) /// NYC's fleet
Amina Hassen, Urban Planner, WXY

architecture + urban design

/// EV based car-sharing mobility
After the event we'll head to a nearby bar to be announced at the event. Please join us!
SPEAKER BIOS:
Jonathan Gouveia is the Director of the New York City Economic Development Corporation's (NYCEDC) Brooklyn Queens Connector (BQX) project, Mayor de Blasio's proposed streetcar line that will link communities from Astoria to Sunset Park and connect transit deserts to growing job centers in Red Hook, Downtown Brooklyn, Brooklyn Navy Yard, and Long Island City.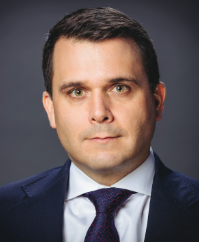 Saad Shaikh is the General Manager for Chariot New York, an app-based micro-transit service, where he oversees all marketing and operations. Previously Saad has worked in finance and at a number of startups, including BlueSleep, a telemedicine company tackling sleep disorders, and Uber as the first operations manager in the LA office. Among his responsibilities were managing supply-side operations, expansion of Uber throughout Southern California, and hiring a local team. He received his MBA from Columbia Business School and hopes you give Chariot a shot.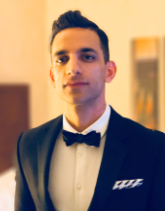 Keith Todd Kerman is a Deputy Commissioner at the Department of Citywide Administrative Services (DCAS) and New York City's first Chief Fleet Officer. Keith is an agency lead for Mayor de Blasio's Vision Zero initiative to eliminate traffic fatalities in NYC and is currently spearheading a series of safety initiatives for the City fleet. In partnership with the City's large operating agencies such as Police and Sanitation, Keith also led a major effort to share services and consolidate aspects of New York City's vast fleet operations.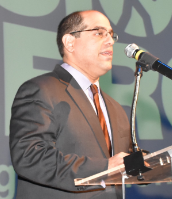 Amina Hassen is an Urban Planner at WXY architecture + urban design, an award-winning multi-disciplinary practice specializing in the realization of urban design, planning and architectural solutions in challenging contexts. Focused on innovative approaches to public space, structures and urban issues, the firm's work engages both site-specific design and planning at multiple scales. Amina manages WXY's electric vehicle research initiatives, including: a New York State Energy Research & Development Authority (NYSERDA)-funded project promoting electric vehicle charging stations to municipal planning board members in New York; "Curb Enthusiasm", New York City's first curbside charging study; and an upcoming study of residential carshare opportunities using electric vehicles in low- and medium-income multi-family housing developments. Amina received a Master's in Urban Planning, with Honors, from Hunter College and a Bachelor of Arts in American Studies from Oberlin College.