Description
Funding the Path for Drug and Therapeutic Innovation from Idea to Market
Life Sciences Night will feature the latest business, technology, and regulatory developments in drugs and therapeutics. Join experts, innovators, and investors for a dialogue about funding and successes in the sector. RSVP for space here but walk-ins are welcome.
AGENDA
3:00 - 5:00 PM - Office Hours

Schedule time with one or more of our experts for advice on launching and or growing your venture: http://vencaf.org/book-office-hours/
3:30 - 5:00 PM - Money and Molecules: Early-Stage Life Science Financing (4:00 – 5:00 PM)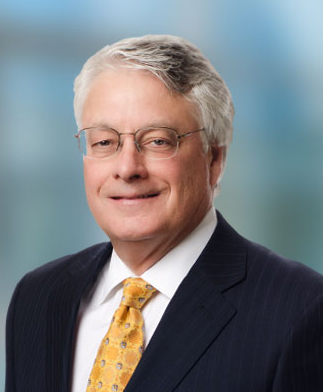 Early-stage life science companies face a complex and challenging financing environment. Even for the virtual life science startups of today, the cost to bring a candidate molecule even to clinical trials is daunting. Yet the number of traditional VC firms investing in life sciences has continued to shrink. Several of the remaining serious investors pursue a different model of investing in their own incubated startups. Strategic partners can provide non-dilutive capital and significant other resources but constrained by their corporate strategies that must align with the target's technology and strategy. Government grants are still available, but the volume had fallen dramatically even before the unpredictable direction of the Trump administration. There has also been an increase in investments from new classes of investors recently, including family offices, super angels, and foreign funds. So how does a young life science company create its financing strategy? Join us to hear a panel of experts discuss these trends. RSVP REQUIRED. Check-in at 3:30 to network prior to the session. RSVP Here.
5:30 - 6:30 PM - ArcPoint Strategies Life Sciences presents 'Mind the Gap'

Today's life science companies must operate at the intersection of clinical, financial, legal, market, regulatory, and scientific disciplines. They face significant pressures and challenges to navigate a profitable course to innovation and market delivery. At times, critical gaps in expectations, process, timelines, and budget exist between the management team and the investment team. How can life science teams and investors work together to deliver on their promise of innovation? This panel of experts will share real-life perspectives and lessons learned important to life sciences ventures. Hear answers to the questions such as: • What internal organizational forces currently impact your ability to fund innovation? • How can you build in risk and navigate through the uncertainties of product innovation and planning? • What are the common pitfalls made by life science managers and investors, and how can you learn to avoid them? • How can you stay on budget while building in contingencies?
5:30 - 7:30 PM - Mini Unconference
Join local innovators as they share their expertise on a variety of Life Sciences topics. These concurrent sessions allow the community to both learn and connect with experts and like-minded individuals. Select the links below to see a detailed list of sessions scheduled for each track:
5:30 - 7:30 PM - Startup Demos
Startups practicing in the Life Sciences sector can apply to demo their products during this event by applying here: http://bit.ly/vc-dt
6:45 - 7:45 PM - Venture Café Shark Tank
The Shark Tank will feature local Life Sciences Investors being pitched by startups. Join us to hear five Life Sciences startups pitch local investors during our Shark Tank.



3:00 - 8:30 PM
-
Networking
---
SPONSORS
Interested in sponsoring this event, contact Chandra Briggman chandra.briggman@vencaf.org.