Description
From Thinking Politically to Working Politically: Are We Really Doing Development Any Differently?
In June it will be seven years since the Center for Global Development published the Problem Driven Iterative Adaptation (PDIA) paper. Few academic papers have had such an impact on development thinking. The question is whether the paper – and subsequent debate and experimentation - have had a demonstrable and beneficial impact on development practice. Experience to date suggests thinking politically is easier than working politically. Practitioners in development agencies, governments and contractors find that convincing theoretical literature can be tricky to operationalize in a fractious environment.
Still, a growing number of programs have set out to be politically informed in design and politically savvy in implementation. Engaging the reality of politics creates the potential to promote change.
To consider these issues, Abt Associates is hosting a workshop for international development practitioners in Washington, DC, on June 18th, 2019, to discuss the successes and failures in operationalizing this agenda. The session will allow practitioners to discuss experiences in TWP and propose solutions or approaches.
Please join us in this Innovations in Governance series finale where four internationally renowned thinkers and doers will join us to offer their perspectives.


Panelists:
Duncan Green, senior strategic adviser, Oxfam GB and professor in practice in international development at the London School of Economics

Ann Hudock, CEO, Counterpart International

Brian Levy, professor of practice in international development, School of Advanced International Studies at Johns Hopkins University and author of Working with the Grain: Integrating Governance and Growth in Development Strategies

Clare Lockhart, co-founder and director of the Institute for State Effectiveness and senior fellow of the Jackson Institute for Global Affairs at Yale

Graham Teskey (Moderator), Principal Technical Governance Lead, Abt Associates

Colin McIlreavy (Moderator), Democracy International


Click
HERE
for directions to the event.
Event Partners: Abt Associates, Democracy International, Urban Institute and the TWP Community of Practice: Washington DC Working Group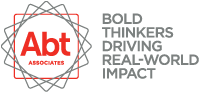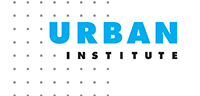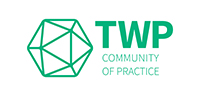 Note: We recommend registering online, but onsite registration will be offered at the event as well.