Description
New approaches to open government, freedom of information, and social accountability are revitalizing the field of government transparency. But do these approaches satisfy citizens, or sow seeds of discontent? Do they create measureable impact? Have they had unintentional consequence of "closing space" for civil society?
Please join us to hear practitioners discuss these initiatives' promise and implementation lessons from the field. Light refreshments will be served.
The hour-long event is the first in a series called Innovations in Governance: from Integration to Politics. This practitioner seminar series will explore how new technology, approaches and global initiatives shape the landscape of good governance, with significant implications for Sustainable Development Goals (SDGs).
Conference Panelists:
Ania Calderon, CEO, Open Data Charter
Glenn Cowan, co-founder and CEO, Democracy International
Alan Hudson, Executive Director, Global Integrity
Jose Daniel Jimenez Ibanez, General Coordinator of Special Projects, National Regulatory Improvement Commission, Mexico
Tim Kessler, Principal Associate/Chief of Party, Governance Expert - Mexico, Abt Associates
Jay Knott, Chief Business Officer, Abt Associates

Anna Sahakyan, Director, Transparency and Accountability, Counterpart International
WEBCAST: If you register to attend via webcast, the live webcast link will be e-mailed to you 24 hours prior to the event.
Event Partners: Abt Associates and Democracy International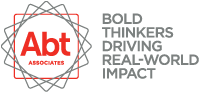 Note: Online registration is suggested, however, onsite registration will also be offered at the event.