Description
Achieving the Sustainable Development Goals (SDGs) through Improved Governance
Most indices of global development – such as the SDGs – measure the symptoms of chronic ineffective governance. The international development community has increasingly recognized this and shifted emphasis from service delivery and capacity-substitution to more nuanced approaches that strengthen local systems and navigate local incentive structures.
In this installment of the Innovations in Governance Series we aim to identify new approaches and examples of governance interventions with powerful implications for achieving the SDGs and other development outcomes. Speakers will discuss examples from health, education, food security, and environment programs where governance approaches produced tangible results and identify common methodologies, challenges and opportunities for integrating governance into sectoral programs.

Please join us to hear practitioners discuss these initiatives' promise and implementation lessons from the field. Light lunch will be served.
Panelists:
Jacqui De Lacy, Managing Director, Abt Australia
Bob Fryatt, Principal Associate, Abt Associates
Carol Jenkins, CEO, World Learning
Kristy Ogamba, Director, CARE USA

David Jacobstein, Democracy Specialist–Democracy, Human Rights, and Governance Center Cross-Sectoral Programs Team, USAID
Steven Lawry, Director – Gender Equality, Justice and Tenure, Center for International Forestry Research (CIFOR)
Eric Bjornlund, President, Democracy International
Event Partners: Abt Associates and Democracy International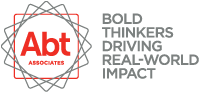 Note: Online registration is suggested, however, onsite registration will also be offered at the event.