Description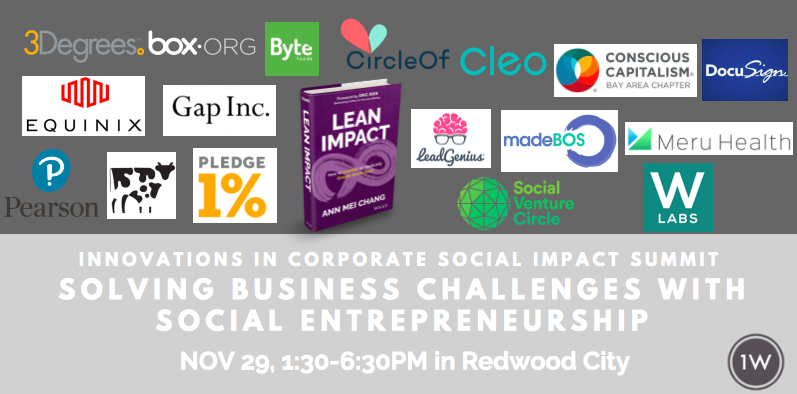 Companies of all types are taking a fresh look at the broader impact of their work- how their employees, customers, and their communities are impacted by what and how they produce. While increasingly desirable for leaders to make sure their company has a positive societal impact, it is not often clear how that is done at scale, especially in a way that supports the business goals and financial targets. Enter social entrepreneurship.
One of the most rapidly growing areas within the field of entrepreneurship is that of for-profit social entrepreneurship- innovative, for-profit businesses designed to simultaneously drive a social or environmental impact. The Bay Area is fortunate to be home to the largest concentration of these for-profit social impact startups, many of which are already collaborating with larger traditional companies who are their customers, suppliers, and go-to-market partners.
ONE WORLD's third Innovations in Corporate Social Impact program will focus on how organizations are solving their business challenges by leveraging social enterprise start-ups.
The main themes of the program include:
Attracting and retaining talent - How are organizations such as Box leverage social enterprises to create a unique employee value proposition, and increase employee engagement?
Increasing revenue - How are organizations such as Pearson utilize entrepreneurship to drive into new markets?
Reducing costs - Which start-ups, such as Meru Health, are helping to reduce corporate healthcare costs while simultaneously increasing worker productivity?
What's Unique
Innovative Start-ups - The program will provide exposure to many of the Bay Area top startups helping mid to enterprise size organizations address core business challenges.
Participants - Attendees from a variety of corporate functions, including executive office, product and service line leaders, Finance, Marketing & Sales, HR and Operations.
Focus - The program is focused on corporate initiatives where both financial and social goals are achieved simultaneously
Local - Part of the goal is to foster stronger connections among the local Bay Area ecosystem of professionals in companies
Agenda
1:30pm: Registration
2:00pm: Welcome & opening panel with Ann Mei Chang, author of Lean Impact: How to Innovate for Radically Greater Social Good. Learn more and order your copy here.
3:00pm: Social entrepreneur showcase led by Valerie Red-Horse Mohl, Executive Director, Social Venture Circle
Featured social impact companies that are successfully delivering a product or service into mid to large enterprises. Speakers include:
4:pm: --- Break ---
4:30pm: Breakout Sessions
Breakout A - Leveraging "Biznevolence" to Attract and Retain Employees.
How do you support the corporate financial goals while simultaneously supporting an ecosystem of several hundred not for profit organizations throughout the world? In this breakout, Bryan will dive into a key business process for Box, that of hiring talent, and walk through a program he invented to increase leads of new recruits while simultaneously drive more philanthropic giving and support.
Moderator: Bryan Breckenridge, Senior Director & Executive Director, Box.org
Panelist: Shannon Spanhake, CEO & Founder, Cleo:
Breakout B - Leveraging Social Entrepreneurship to Build Capabilities and Grow Markets
Pearson's flagship social impact campaign Project Literacy provides a platform for supporting social enterprises aligned with the company on combating illiteracy. The campaign has also strengthened Pearson's own capacity for innovation and approach to reaching new markets and customer segments. Since 2016, Pearson has supported 29 ventures through its literacy accelerator and, as part of this program, uses a methodology known as the 'Braintrust' to help companies get to breakthrough insights in a short amount of time. The format for running a Braintrust was developed by Unreasonable Group, pulling from the best practices at Pixar, the Stanford d.school, and Google X. In this breakout, Jennifer Young and Julia Firestone will lead a Braintrust to showcase how to apply this methodology to solve key business challenges.
Moderators: Jennifer Young Perlman, Director Innovation and Partnerships and Julia Firestone, Social Impact Strategist, Pearson
Breakout C - Reducing Costs, Increasing Impact.
How can a start-ups help corporations reduce costs and minimize risk, while simultaneously increasing worker productivity and welfare?
Moderator: Dan Kalafatas, Chairman and Co-Founder, 3Degrees
Panelist: Cory Smith, CEO & Co-founder, Wisdom Labs
5:30pm: Corporate Showcase
6:00pm: Closing Comments
6:15pm: Reception & Networking
***Space will be limited for this event to ensure high-quality idea exchange***
**Student & Nonprofit discount on request. Please contact: angie@oneworld.training**
THANK YOU TO OUR PARTNERS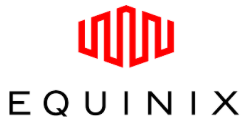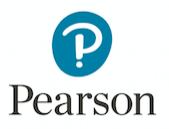 Pledge 1% is an organization that helps businesses build a culture of giving back through time, profit, product and/or equity to their preferred philanthropy. Join the movement today here and you will be part of a larger community.