Description
You're invited to join us for an informative evening as Dr. Ajay B. Setya discusses Innovations in Comprehensive Periodontics.
The days of complicated and painful treatment of periodontal disease are in the past! We invite you to come learn about innovations for a comprehensive approach to treatment of periodontal disease and providing your patients with the latest technology in periodontics.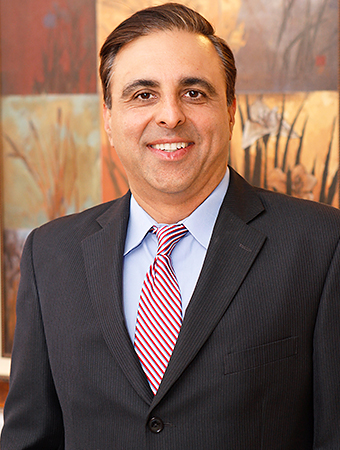 Dr. Setya is an accomplished and experienced specialist in all aspects of periodontics, including gum disease treatment, bone regeneration, cosmetic and functional gum treatments and placing dental implants. A long-term desire to help people and have an impact on their lives motivated Dr. Setya to become a periodontist. "I have always wanted to help people in a meaningful way," he says, "I love restoring my patients' full oral health and improving their confidence with functional and cosmetic procedures. Old fashion caring and the latest technology are an amazing combination in helping our patients obtain optimal oral health."
Please join us the 4th of October at The Hilton Garden Inn; registration begins at six o-clock. Everyone is welcome! Two CE Units will be provided for those who attend the event.A light dinner & beverages will be available, compliments of Dr. Ajay B. Setya & Dr. Robert C. Hirst.