Event Information
Location
Science and Technology Museum
489 Yan'an Road
Floor #2
Hangzhou, Zhejiang Sheng
China
Description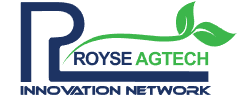 Location: 杭州市科技馆2楼:杭州市下城区延安路489号
Technology has transformed the way food is produced, managed, and distributed with much of that innovation coming from technology startups. The growing field of AgTech (or Agri-tech) includes urban farming, controlled environments, vertical farming, robots, AI, deep learning, drones, satellites, data, and biotech. Attend our event and hear from the leading voices in the space, including entrepreneurs, investors, educators, and growers who are shaping the future of agriculture through the development of new technologies.
Join us for networking, discussions, demos, and technology presentations.
Agenda:
1:00pm - 1:30pm Registration and Networking
1:30pm - 1:40pm Opening Remarks
1:40pm - 2:10pm Keynote Speaker
2:10pm - 2:30pm Keynote Speaker
2:30pm - 3:00pm Panel Discussion: Cross-border Investment
3:00pm - 3:40pm Roadshow: AgTech Projects (Silicon Valley)
3:40pm - 4:00pm Interactive Q+A
4:00pm - 4:40pm Roadshow: AgTech Projects (China)
4:40pm - 5:00pm Interactive Q+A
5:00pm - 5:30pm Networking & Media Interview

Want to demo your product or technology? Apply Here
Speakers: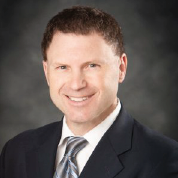 Roger Royse, Founder of Royse Law Firm
Roger Royse, the founder of the Royse Law Firm, works with companies ranging from newly formed tech startups to publicly traded multinationals in a variety of industries. Roger regularly advises on complex tax structuring, high stakes business negotiations and large international financial transactions.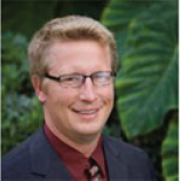 Nathan Dorn, CEO of Food Origins
Nathan Dorn is CEO and Co-Founder of Food Origins an early stage Precision Data company focused on Hand Harvested Crops. A serial innovator for companies including Pepsi Bottling, Gallo Wineries and Vineyards, and Reiter Affiliated Companies, his focus has been in energy and labor savings through system redesign and simple invention.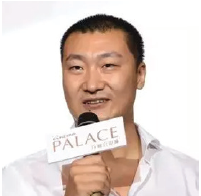 Rocky Liu, Founder of Angelhere
Built in 2011, Angelhere is a social network for innovative start-ups and investors in China and U.S. We help start-ups connect with investors, strategic and business partners in China. We have more than 100+ investors globally (online & off-line) on our networks actively looking for projects. Our mission is to bridge the start-ups and the investors between U.S. and China.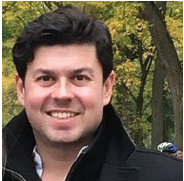 Steven Ridder, Founder of Teralytic
Steve Ridder is founder and CEO of Teralytic, an AgTech firm focused on improving farms' soil health via Internet of Things (IOT) sensors and analytics. Before founding Teralytic, Steve spent nearly 15 years at Cisco in a variety of Product Management and Business Development roles. Steve has a Bachelors Degree from Harvard University.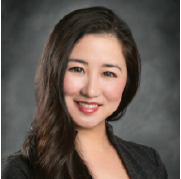 Willa Leong, Attorney at Royse Law Firm
Willa (Qian) Leong represents publicly traded and privately held companies, foreign corporations, private equity firms, startups, private investors, and directors and officers. Her practice is concentrated in corporate law with a particular emphasis on corporate finance, mergers and acquisitions, due diligence, corporate compliance and structure and real estate related transactions.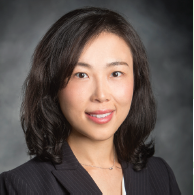 Fiona Xu, Attorney at Royse Law Firm
Fiona Xu is a tax attorney at Royse Law Firm. Her work involves tax-efficient structuring of corporate divisions, M&A transactions and reorganizations. Fiona also helps clients in international tax planning, including IP migration, cost sharing arrangements, and US anti-deferral regimes involving Subpart F and tax treaties.
Huafang Zhou, VP of Technology at AEssenseGrows
Dr. Zhou is an internationally recognized expert on sensing, smart LED grow lighting, and advanced cultivation technologies. Dr. Zhou holds 30+ patents, authored 20+ scientific publications, and often presents at international conferences.
Sun Wei, Chairman of Mobile Hydraulic Power
Sun Wei studied Mechanical and Electrical Engineering at Zhejiang University. This includes an undergraduate degree in 1997 and a master's degree in 2000. Furthermore, Sun Wei received a Ph.D. in Automation and Hydraulic Control Technology from Finland Tampere University of Technology.
In 2017, Sun Wei established the "Silicon Valley Entrepreneurship Institute, Hangzhou Branch."
Ma Xiaoguang, Founding Partner at HaiHe Capital; Chief Engineer at Suntech Power
Liu Zhanyu, Associate Professor at Hangzhou Normal University; Researcher at Asian Hub Center for Water-Energy-Food Nexus System
Supporters & Sponsors:
Hangzhou Science and technology Association

Hangzhou Youth Science and Technology Workers Service Center

Silicon Valley Entrepreneurs College Hangzhou Branch


Zhejiang TV Hangzhou TV Station B12
Date and Time
Location
Science and Technology Museum
489 Yan'an Road
Floor #2
Hangzhou, Zhejiang Sheng
China