Description
INNOVATIONS Fashion Show
Emerging designers and stylists take the runway for INNOVATIONS, a project runway style fashion show, and ethical fashion pop-up marketplace. This sustainable fashion show features a series of eco-fashion design challenges from emerging student fashion designers, including a non-conventional materials challenge, a secondhand stylist challenge, as well as a spotlight on clothing and accessories by seasoned slow-fashion designers, fair-trade labels, and sustainable brands.
Through our Eco Design Challenge, we are supporting young designers, who are breaking the rules and forging a relationship between sustainability and fashion, through thoughtful, innovative design.

This is more than just a fashion show. Together with students, stylists, bloggers, and fashion activists we are showing that fashion can be both beautiful and conscious. From backstage to catwalk we've been working to curate a zero-waste production.
Our show is inclusive, body positive, and welcoming space for all fashion expressions. These models are you, from your community, and inspired by your street style.
Experience the innovative street-ready looks live on the runway and cast a vote for your favorite sustainable look on April 28th.
---
Location
Saturday, April 28th, 2018
Vandalia Tower
550 Vandalia St,
St Paul, MN 55114
Event
6 pm – 7 pm | SOCIAL HOUR & ETHICAL MARKETPLACE
7 pm | FASHION SHOW
Eco Design Challenge

Stylist Design Challenge

Ethical Spotlights
8 pm - 9 pm | ETHICAL MARKETPLACE
---



Eco Design Challenge
Innovations Eco Fashion Design challenges Twin Cities design students to redefine what sustainable can mean for fashion. By exploring other organizations unique sustainable projects outside of fashion, students will create two looks loosely inspired by an element of sustainability that these projects focus around. Be it water, energy, technology, agriculture, or waste designers will take their garments beyond the limits of fabric, all while including sustainable and ethical practices to the runway. The students work will be judged project runway style—as well as voted on by you, with our People's Choice Award.
Featured Student Designers
Iowa State University
Erin Connor
Minneapolis Community & Technical College
Alexandre Kadlec
Gabriella Kalema
Lena Pelini
Zoe Pizarro
Vera Swan
University of Minnesota
Maxine Britt
Kristine Johnson
Ka Ying Lee
Emily Laurich
Asiya Youngmark
St. Catherine's University
Ayotomide Babalola
Anna Leticia Rosales Chase


---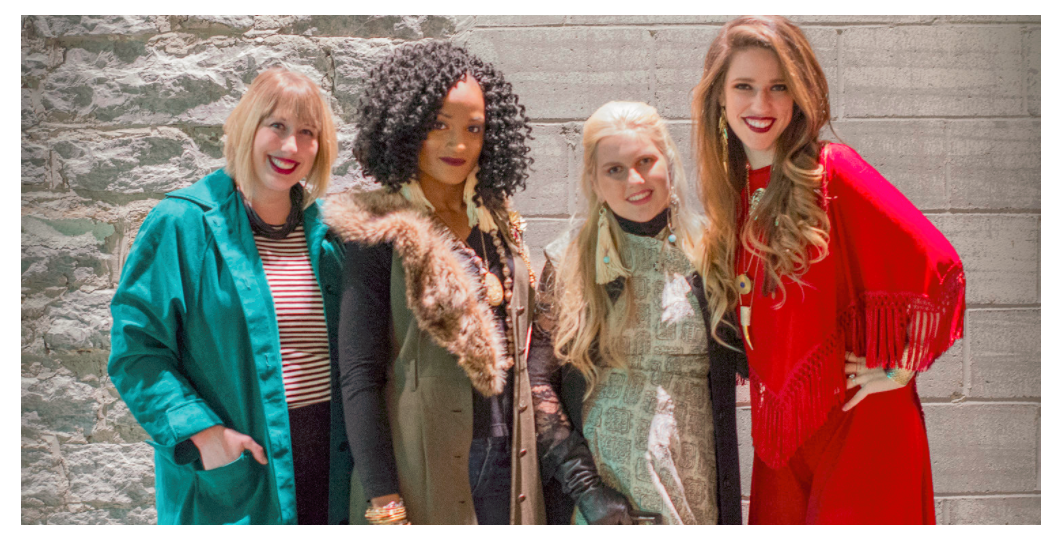 Stylist Design Challenge
The Stylist Design Challenge pairs MN creatives with local consignment boutiques and thrift shops to showcase ways to incorporate sustainability into the everyday wardrobe, while still showcasing creativity and expression. The audience will experience wearable street-ready outfits in this amazing collaboration with existing designers and shops that are finding ways to be more sustainable and eco-conscious.
Featured Stylists
Shayne Barsness | @shayneandcoco
Janay Henry | @lovinpr
Alyssa LeSavage | @ladylesavage
Ivan Martinez | @iammrmartinez
Molly McMahan | @schmollymac
Cierra Taylor | @frayed.fawn
Nashea Tucker | @simplysheis
Samantha Schaff | @Downtownblondie
Sara Stamschror-Lott | @ladydextergoesrogue
Lizann Villatoro | @bulltown
Meghanlee Volkman Phillips | The Volk @msmeghanlee

SHOPS AND BOUTIQUE PARTNERS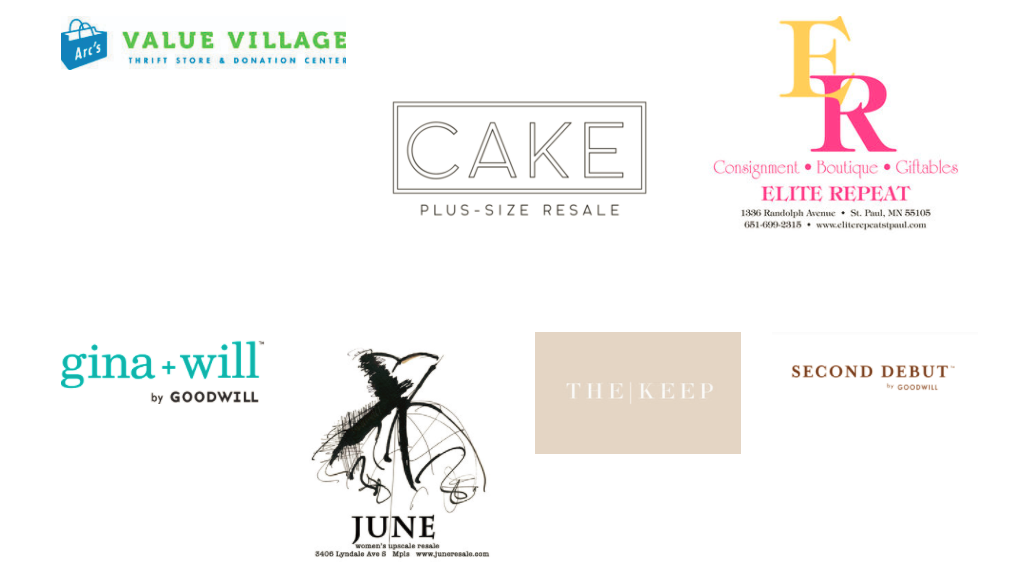 The show concludes with a spotlight on seasoned slow fashion designers, sustainably focused shops, and ethical brands based in Minnesota, connecting the community to the local brands and companies committed to fashion for good.

Featured Ethical Spotlights
Icon Effect
Slate Collective
Spoils of Wear
Way the Label


Ethical Market - Featured Brands
WAY the Label @waythelabel
Global Mamas @global_mamas
Sseko Designs @ssekodesigns
Fair Anita @fair.anita
Joeleen Torvick @joeleen.torvick
The Icon Effect @theiconeffect
CRAVE by Carli Rae @cravbycrv
The Elixery @elixery
Trades of Hope @tradesofhope

---

Fashion Revolution MN X Fashion Week MN
In partnership with Fashion Revolution Week, guests can join the global campaign asking brands #whomademyclothes and unite with a community radically changing the way our clothes are sourced, produced, and purchased. We believe fashion can be a vehicle for change. #FashionRevolution
Thank you to Fashion Week MN, for supporting the movement to slow down and unite the fashion industry and ignite a revolution that celebrates the people who make our clothes. #FWMN

---


Tickets

Pre-sale: General Admission Seating - $40
Pre-sale: Standing Room General Admission - $30
Pre-sale: Standing Room Student Admission - $20
It is highly encouraged that tickets are purchased early, as this event has sold out in the past.
*Ticket price will increase $5 at the door.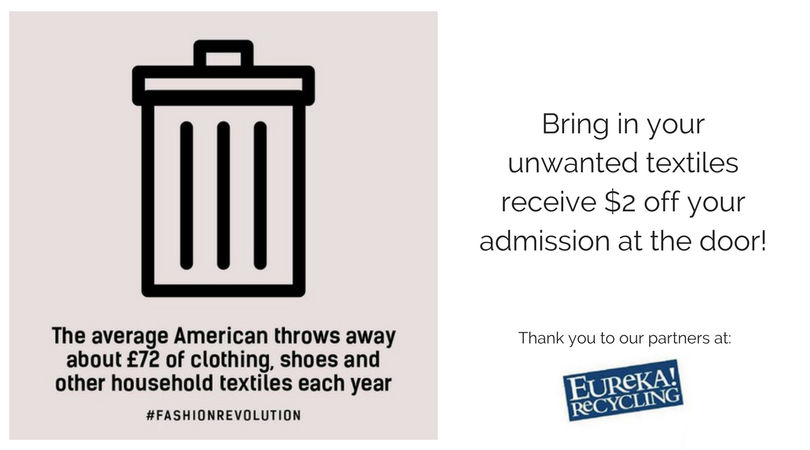 *Textile discounts will be honored on tickets purchased prior to the event.
---
Parking and Accessibility
A free parking lot can be accessed via Wabasha Ave. on the back of the Vandalia Tower building, near the entrance of Lake Monster Brewery. The main entrance to the show will be noted by a red awning marked 550 Vandlia, near the water tower. Overflow parking on the street.
Questions
CONTACT US AT ECO.SOL.INSPIRATIONS@GMAIL.COM
---
THANK YOU TO OUR PARTNERS AND SPONSORS