Innovation Works Conference

Wednesday, July 13, 2011 from 8:00 AM to 1:30 PM (EDT)
Event Details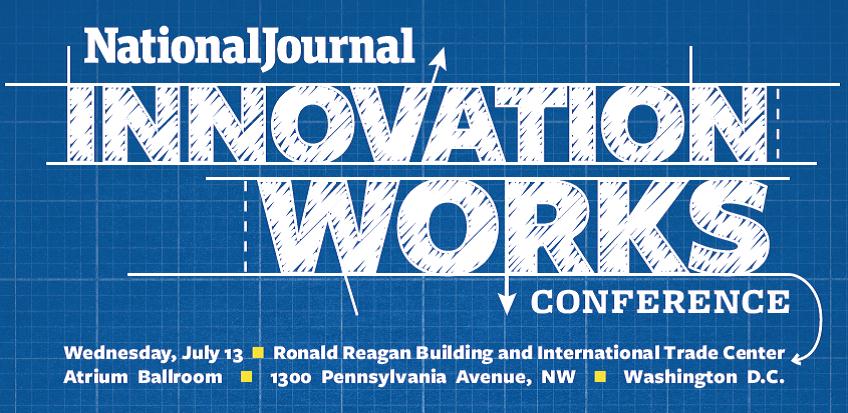 Innovation isn't just about the latest new gadget; it's the vital spark that improves the quality of our lives. At Innovation Works, National Journal will look at the link between new cutting-edge innovations and the public policy environment that incubates these new technologies.

Join us as we discuss how best to tap tomorrow's hottest innovations with the potential to spur job growth throughout the economy.
CONFERENCE AGENDA


8:00a.m. – 8:30a.m.        Registration and Innovation Station Showcase
8:30a.m.                           Welcome and Introductions                                            
8:35a.m. – 9:30a.m.       Foreshadowing the Future
     The top five innovations that will drive economic growth in
     the next 10 years and what government and the private
     sector are doing to drive these innovations
Moderated by:


Jim Tankersley, Economic Correspondent, National Journal




Featuring:

Robert Atkinson, President, Information Technology and Innovation Foundation

Ceci Connolly, Senior Adviser, McKinsey Center for Health Reform

Ronald A. Klain, President, Case Holdings

Dr. Arun Majumdar, Director, Advanced Research Projects Agency-Energy, United States Department of Energy

Simon J. Tripp, Senior Director of Technology Partnership Practice, Battelle
9:30a.m -10:00a.m        Keynote Speech: Boosting U.S.  Competitiveness Through Innovation
Moderated by:

Michael Hirsh, Chief Correspondent, National Journal

Featuring:
John P. Holdren, Assistant to the President for Science and Technology, Director of the White House Office of Science and Technology Policy and Co-Chair of the President's Council of Advisors on Science and Technology (PCAST)
10:00a.m. – 11:00a.m.    What Best Drives Innovation?
An agenda of deregulation and tax cuts or an agenda of public investments, loan guarantees and mandates?
Moderated by:

Matt Cooper, Editor, National Journal Daily

Featuring:
Reed E. Hundt, Principal, REH Advisors

Rep. Donna Edwards (D-MD), Member, U.S. House of Representatives


Daniel Pacthod, Director, McKinsey & Company

Gary Shapiro, President and CEO, Consumer Electronics Association
11:00a.m. – 11:15a.m.     Re-Charge/Re-Fuel Break

11:15a.m. – 12:15a.m.     Innovation Idea Labs

1. One-on-One Keynote Interview: View from the Hill Idea Lab

Key Innovation Initiatives and Legislation in the 112th Congress
Moderated by:

Major Garrett,Congressional Correspondent, National Journal
Featuring:
Rep. Kevin McCarthy (R-CA), Majority Whip, U.S. House of Representatives
                       2. Telecommunications Idea Lab

This lab will discuss how changes in spectrum policy are   impacting broadband,  wireless and broadcast and the development of next generation technologies.
Moderated by:

Bruce Gottlieb, General Counsel, National Journal
Featuring:
Rebecca Arbogast, Head, Communications Regulatory Practice, Stifel, Nicolaus & Company, Inc

Susan Crawford, Professor, Benjamin N. Cardozo School of Law, Yeshiva University

Christopher Guttman-McCabe, Vice President of Regulatory Affairs, CTIA

John K. Hane, Counsel, Pillsbury Winthrop

Michael Mandel, Chief Economic Strategist, Progressive Policy Institue


Bruce Mehlman, Founder and Partner, Mehlman Vogel Castagnetti Inc.
3. Social Media Idea Lab

This innovation lab will explore how federal, state and local governments as well as campaigns and elected officials are using social media to communicate with citizens in real time and respond to their needs and desire for civic engagement.
Moderated by:

David Beard, Deputy Editor-in-Chief, Digital, National Journal
Featuring:
Sheila Campbell, Acting Director of the Center for New Media and Citizen Engagement, Office of Citizen Services and Innovative Technologies, GSA

Mark Drapeau, Ph.D., Director of Innovative Social Engagement, Microsoft U.S. Public Sector

Nicco Mele, Founder and Resident Futurist, Echo Ditto

Adam Sharp, Manager, Government and Political Partnerships, Twitter, Inc.

Robert Willington, CEO, Swift Current Strategies
12:30p.m. - 1:30p.m.      Creative Genius: How Art and Culture Drive
                                       Innovation
A luncheon session for Washington's most influential policymakers on how innovation takes place from some of America's most creative minds. A firsthand conversation on what top innovators need to thrive.
Moderated by:

Linda Douglass, Vice President, Head of Corporate Strategic Communications, Atlantic Media Company




Featuring:

José Andrés, Owner, THINKfoodGroup

Marc Kushner, Chief Executive Officer, Architizer.com

With Special Thanks to Our Underwriters: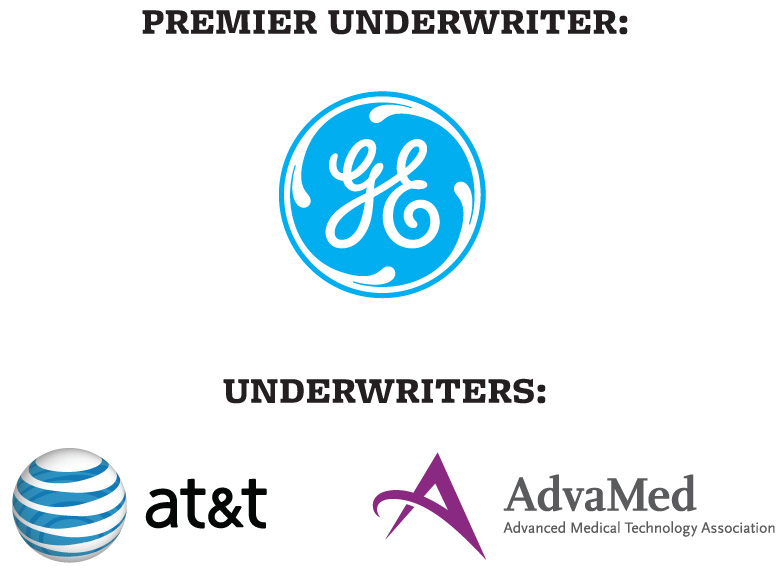 Note to Government Employees: In deference to the letter and spirit of applicable ethics regulations, this educational event is not intended for politically-appointed federal branch employees or for state and local government employees.  A description of this event - written for government ethics office review - may be requested by writing nredmond@nationaljournal.com.
Organizer
National Journal Membership
To inform, equip, educate, and connect the nation's leading professionals in policy & politics.
National Journal Membership is an extensive community of the nation's leading professionals in policy and politics that is grounded in our Platinum Standard Journalism.
As a Member you gain unlimited access to our publications, as well as exclusive research tools, and executive insight that enables you to save time and deliver increased value to your constituents.
Innovation Works Conference