At Forward Fooding, we're over the moon to bring to life a special online event about the 2020's FoodTech 500
About this event
At Forward Fooding, we're over the moon to bring to life a special online event about the 2020's FoodTech 500
About this event
At Forward Fooding, our mission is to showcase the global startup talent at the intersection of food, technology and sustainability.
The FoodTech 500, the Fortune 500 of AgriFoodTech showcases companies (from early-stage startup to scaleup businesses) that are building and scaling AgriFoodTech businesses, addressing the rapid need for change across the food system.
As a contribution to the United Nations Food Systems Summit 2021, which will take place on the margins of the UN General Assembly in New York in September 2021, we will held an Independent Dialogue featuring 5 Food Tech founders from this year's Food Tech 500. Join us as we showcase 2020's definitive list of the most inspirational businesses in the world of Agri-Food Tech, and deep-dive into the amazing entrepreneurial talent behind these companies and how they are contributing to the transformation of our food system.
We will also have the honour to be joined by the Deputy to the Special Envoy for the United Nations Food Systems Summit Dr Martin Frick who will open the panel discussion with a keynote.
So tune in as we sit down with FoodTech experts and leaders to learn the latest about the Agri-Food Tech sector.
Agenda:
17.30 - 17.45 - Introduction
Anne Le More - Setting up the Scene - Introducing the United Nations Food Systems Summit
Alessio D'Antino - Defining FoodTech & Introducing the FoodTech 500
17.45 - 18.00 - Keynote speech from Dr Martin Frick, Deputy to the Special Envoy for the United Nations Food Systems Summit
18.00 - 18:45 - Panel discussion with 5 FoodTech founders from top ranked FoodTech 500 companies, operating at different levels of the supply chain, among which:
18.45 - 19:15 - Q&A and participative discussion
19.15 - 19:30 - Closing remarks
Organiser of Innovation to Transform our Food Systems: the contribution of AgriFoodTech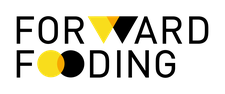 Forward Fooding is a global network of entrepreneurs powered by entrepreneurs that provides the necessary support and velocity to enable collaborations and partnerships between established food organizations and startups.
Our mission? Fostering food innovation to redesign our food system.
We believe entrepreneurship can make a difference in solving some of the biggest issues that are affecting our current food system. That combined with the infrastructure and expertise from corporates is the 'secret sauce' to create a brighter future of food.
To learn more visit:  http://forwardfooding.com/