Description
The value of qualitative data in the digital economy.

Is it possible to innovate without a clear focus on people's behaviors, their values and culture? In answering this question, I will deviate from the conventional wisdom with which the premises for the implementation of innovation models are usually built. In addition to technological feasibility and economic validation, innovation models need to be based on the assessment of their social impact and on their proposed ethical and aesthetic value.
The ethical value of innovation is given by the ability to achieve business goals while at the same time promoting a progressive cultural evolution aiming at better living conditions and improved decision-making.
From this perspective the end users should be conceived as decisionmakers under uncertainty and highly influenced by the representation of the information to choose from. Although personalization is often presented as a sub-product of digital innovation, in fact, it is possible to personalize the services only by providing a clear
representation of possible choices. This representation is rarely, to say almost never, explicit from large data without a qualitative definition of the characteristics that must meet the representation of the choices. Qualitative research on behaviors and culture in the digital economy thus becomes the necessary premise for any model of technological innovation that wants to pursue a proper standard innovation ethics.
Michele Visciola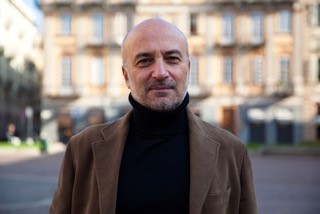 Michele Visciòla is President and founding partner of Experientia. Michele's core activities range from leading the growth of the company to pursuing strategic conversations with the market, by helping Experientia clients to integrate UX research insights and design deployment with the business analysis and modeling.
Michele is personally involved in projects that deals with the following topics in a variety of industries: digital transformation of services; behavioral modeling and culture evolution implied in service innovation; behavioral economics; user-centered design and policy making.
Michele has an international curriculum and extensive experience in strategic user experience analysis and modeling. His career started as research fellow at the Italian National Research Council and focused on the digitalization of services in complex systems, like process control industries and avionics, with a specialization in human error analysis and information design.
Thanks to his work, Michele was granted an MIT Sloan School fellowship on "International Management for the Future", during which he designed the prototype of a Human Factors data-base of aircraft accidents and incidents centred on analysis narratives.
Michele served as researcher in Finmeccanica and as manager at Etnoteam, and has consulted for top European industries.
As entrepreneur, Michele has founded a pioneering start-up on usability and human-factors consultancy and was part of the team that founded the World Usability Day.
Michele has more than 10 years of teaching experience divided between Politecnico di Milano ("Digital culture for designers") and Bicocca University ("Evolution of User Research Methods"), has written several scientific publications, articles and books; he is a renowned speaker, traveling extensively between Europe and Asia; he has a Master's from Chinese DeTao Academy.