Description
Stop the startup bubble: find a job... or build a company!
Startup culture has been catching a lot of attention lately — people are looking for ways to improve their overall experience at work and some of them are even working for 3-4 startups at a time.

A whole generation is being trained to sell their companies as quickly as possible - rather than doing any real work to nurture them. Any conference you attend, you come home with a bunch of business cards, most of them showing the title "serial entrepreneur". Unfortunately, the failure rates of start-ups is significant enough to break this myth.

In her provoking talk, Giulia Baccarin will share her idea on why start-up culture is "corrupting our youth and killing real entrepreneurship". With insights related to her own experience as founder of 3 successful companies, Giulia will launch a wake-up call against a fairy-tale where aspiration should be rewarded with piles of cash, yet ignoring the reality of business.

Giulia Baccarin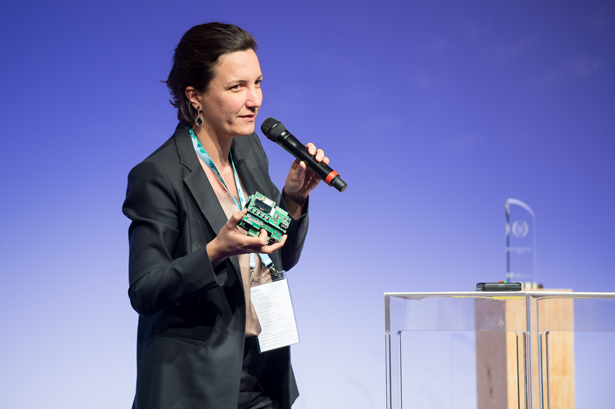 After graduating in Biomedical Engineering at Politecnico of Milan with a thesis on predictive modeling, Giulia Baccarin spent some years mainly in Japan for a consulting firm. In 2007, she was selected for the prestigious ETP- executive training program funded by the EU for a one-year study at Waseda University in Tokyo.

Upon return to Italy in 2008 she founded the Italian headquarters of I-care, engineering company. I-care is today Europe's leader for predictive maintenance and reliability, with over 150 engineers in 9 countries holding Wicare license, a unique and innovative device capable of performing spectral vibration analysis in wireless mode.

At the same time, driven by the strong desire to promote and support the entrepreneurial spirit of young talents in Italy, Giulia Baccarin founded MIPU, a group of companies working to offer innovative and disruptive B2B solutions in the market with the precise aim of supporting Italian companies becoming Connected and Predictive, MIPU's declination for Industry 4.0.