Actions and Detail Panel
Innovation Showcase at Solar Business Festival 2016
Fri, December 2, 2016, 9:00 AM – 4:00 PM CST
Description
JOIN THE INNOVATION SHOWCASE AT SOLAR BUSINESS FESTIVAL 2016
Presented by Austin Technology Incubator, Clean Tech Open, and CleanTx

WHO CAN REGISTER FOR THE INNOVATION SHOWCASE?
Company Focused on Solar Energy Related offering, service, or product.
Company Stage: Emerging/Growth- less than $5 Million in annual revenue.
Member of Cleantech Open, CleanTX, and ATI communities.
Seeking access and exposure to Texas Solar Energy market and ecosystem.
KEY TIMING
Setup Time: 7:45 Am - 9:00 AM.
Expo Time: 9:00 AM - 4:00 PM.
Dedicated Innovation Showcase Time: 1:55 PM - 2:55 PM. (No Parallel Session Going On)
Packing Time: 4:00 PM - 5:00 PM
Further details to be sent to you upon your registration.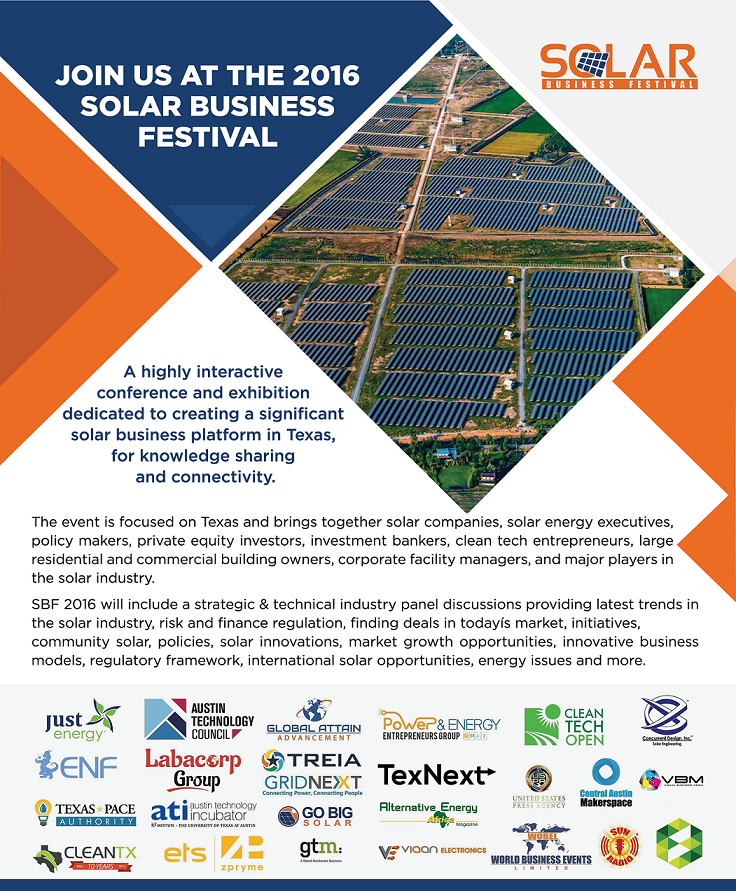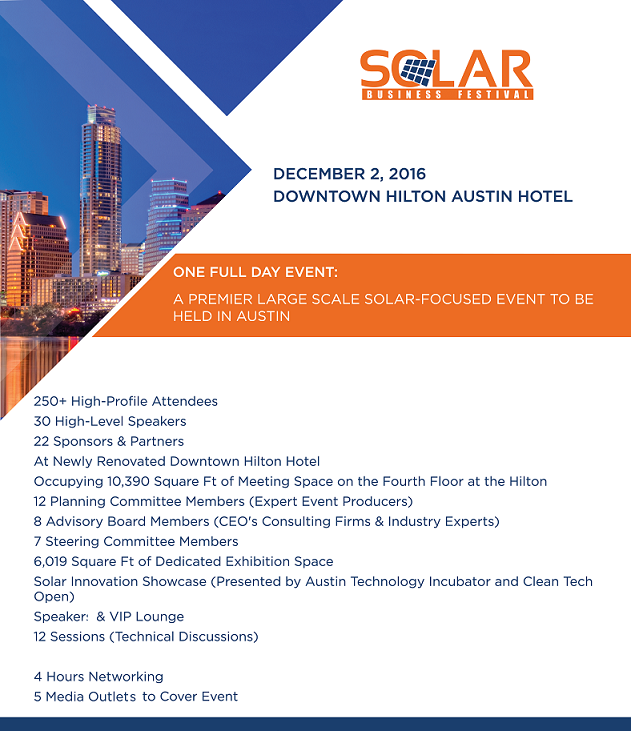 Powered by Global Attain Advancement.
Questions: sbf@gaadvancement.com