Innovation & Serendipity | Established Virtual House @ SXSW 2021
Established (the power behind Startup of the Year) hosts Serendipity & Innovation programming during SXSW, including Clubhouse festivities.
About this Event

You're Cordially Invited
Established is thrilled to share that we are headed to Austin (virtually) for our 11th year producing events at SXSW, where we will present Innovation & Serendipity, which includes special programming along with Clubhouse festivities.
Join in the Conversation, Connect, and Grow Your Business
Who Should Register: Emerging Founders, Seasoned Entrepreneurs, Startup Teams, Startup of the Year Alumni, Investors, Accelerators, Mentors, Corporate Innovators, Partners, Ecosystem Builders, Industry Experts, Government Agencies, and Tech Enthusiasts
Dates: March 15 - 20, 2021
Register below!
Startups & Government: Compatible at Last
March 15 (2 - 4 PM EST)
Learn about the various government funds designed for startups and how you can take advantage of them. Attendees will be free to engage with the organizations to get specific questions answered.
Agencies Participating: Small Business Association (SBA), Department of Defense (DoD), Department of Energy (DOE), National Institutes of Health (NIH), National Aeronautics and Space Administration (NASA), and National Science Foundation (NSF)
Register: https://est.us/315sx
Tables Turned: Top VCs Pitch to You and Startups, Live!
March 16 (2 - 4 PM EST)
Eight Venture Capitalists will present their funds and engage in Q&A. Select startups from our Startup Community will have the opportunity to attend small breakout sessions with the VCs for a more personal experience.
Participating VCs: Allie Burns, CEO at Village Capital; Clay Gordon, Partner at Stout Street Capital; Dan Kerr, Partner at Flyover Capital; Heather Buffo, Venture Growth & Partnerships Lead at Republic; Mary Grove, Partner at Bread & Butter Ventures; Keith Harrington, Co-Founder & Managing Director at Novel Growth Partners; and, more...
If you are interested in meeting the VCs and are a seed stage startup, apply and join our community here: https://www.startupofyear.com/application
Register: https://est.us/316sx
Established's Clubhouse Programming
Make sure to complete this registration to receive updates on our post-event and other Clubhouse activities during SXSW.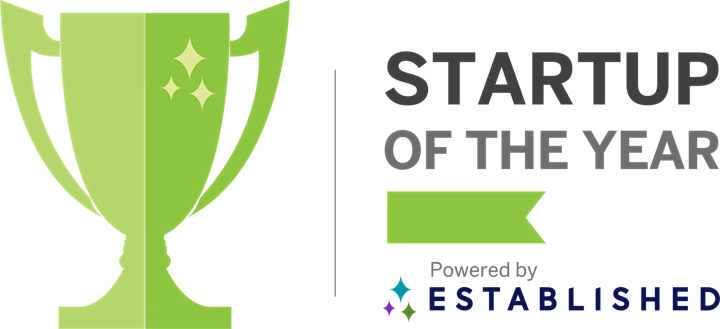 Tailored Opportunities Available
Want to Build Your Brand? Ready to Expand Your Reach?
Do you have a product or service that our startups would value as a part of our prize package?
Does your business that wants to celebrate its innovators with a special competition category, similar to our Veteran category last year with its own cash prize?
Established loves our partners and sponsors, and we would love to have you (returning sponsor/partner or brand new) join us this year. Reach out to sponsor@est.us.