Description
Topic: Key Factors in UX Design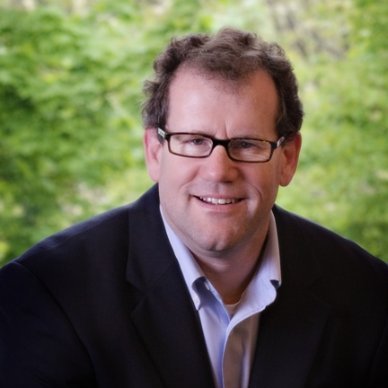 Pete McNally from the User Experience Center at Bentley University will discuss some key attributes in design and user experience you should be aware of and review on your current web site or mobile app. He will also discuss some ways you can review your current site or app to make sure things are going in the right direction regardless if you work for a startup or established company. Are you a design? Do you collaborate with partners? Join Pete to discuss best practices and suggestions for your ideas, designs, web sites, or mobile apps.
Pete still lives in Quincy after graduating from North Quincy High School, Northeastern University, and Rensselaer Polytechnic Institute. He is excited to be involved with the South Shore Innovation to help foster more innovation and technology on the South Shore. Follow him at http://twitter.com/pmcnallyux
Check out the Bentley UX site, too.
---
Bring an idea to the table or join in discussions of other ideas. What's in store for you in 2018?
Innovation Roundtables are free and open to all. Unless otherwise noted, we will be at Cafe Gelato behind West of Chestnut apartments in Quincy Center. Join us to talk about innovation, entrepreneurship and meet others from the startup community. We'll be there from 8.30am to 10am.
Come and talk about what you are doing, what you're interested in and what could be the next big thing in tech, innovation or startup opportunities.
Please share this event and Cafe Gelato on social media!
What We Will Do
We will discuss and explore topics to help everyone better focus our startups.
Whoever you are, you are welcome, including:
an existing startup
someone with an idea
a friend of a startup
someone creative to do things differently
someone curious to discover and learn
someone determined to make a difference
Startups are a lot of hard work. Let's get together to make it easier through collaboration.
---
Bring friends. Spread the word.
Where?
Cafe Gelato, 17 Chestnut Street, Quincy Center. FREE Parking is on street or in a lot off Hancock St near The Fours.
Take the Survey to Show Your Support for Entrepreneurship
https://goo.gl/forms/KkEkpnQhqvY3jj6t2
As always, we'll have time to talk about:
What innovative ideas are you working on?
Need help with anything? Just want to get some feedback or tell your story to others?
If you are innovative or entrepreneurial, this is the place to come!
Follow us at:
http://twitter.com/SouthShoreInno
https://www.facebook.com/SouthShoreInnovation
http://www.youtube.com/channel/UCBvZPlltXiYVBciMu3v4e9Q
Contact us for more info:
Eric Braun or Steve Eby
info@ssinnovation.com
781-982-9555