Description
REGIONAL TOURS FOR INTERNATIONAL COMPANIES ONLY
Priority is for International companies to attend over local attendees, thus registrants will be contacted closer to the date to confirm whether they will be provided a ticket. Photo ID will be required

NOTE: SECOND BUS ADDED

Due to overwhelming demand we are adding a second bus and have a very limited number of seats available for the Waterloo ecosystem tour. If you are interested in joining the Waterloo ecosystem tour, please contact Bojan Pijunovic at Bojan.Pijunovic@waterlooedc.ca with your name, company, email and mailing address, and we will get back to you with more information. We are limiting the number of tickets per company to two. International company attendees will be given priority.
Here is the agenda for the second bus tour:
https://www.dropbox.com/s/8kbkb3ljbgbj9q5/Waterloo%20Bus%20%232%20Tour-%20Collision%20program%20%232%202019%20-WaterlooEDC%20Final.pdf?dl=0
---
With the Collision technology conference and its 25,000 international attendees descending upon Toronto between May 20th and May 23rd there is no better time to showcase the Canadian innovation community.
Take advantage of this opportunity, by taking an Innovation Roadtrip to the City of Waterloo.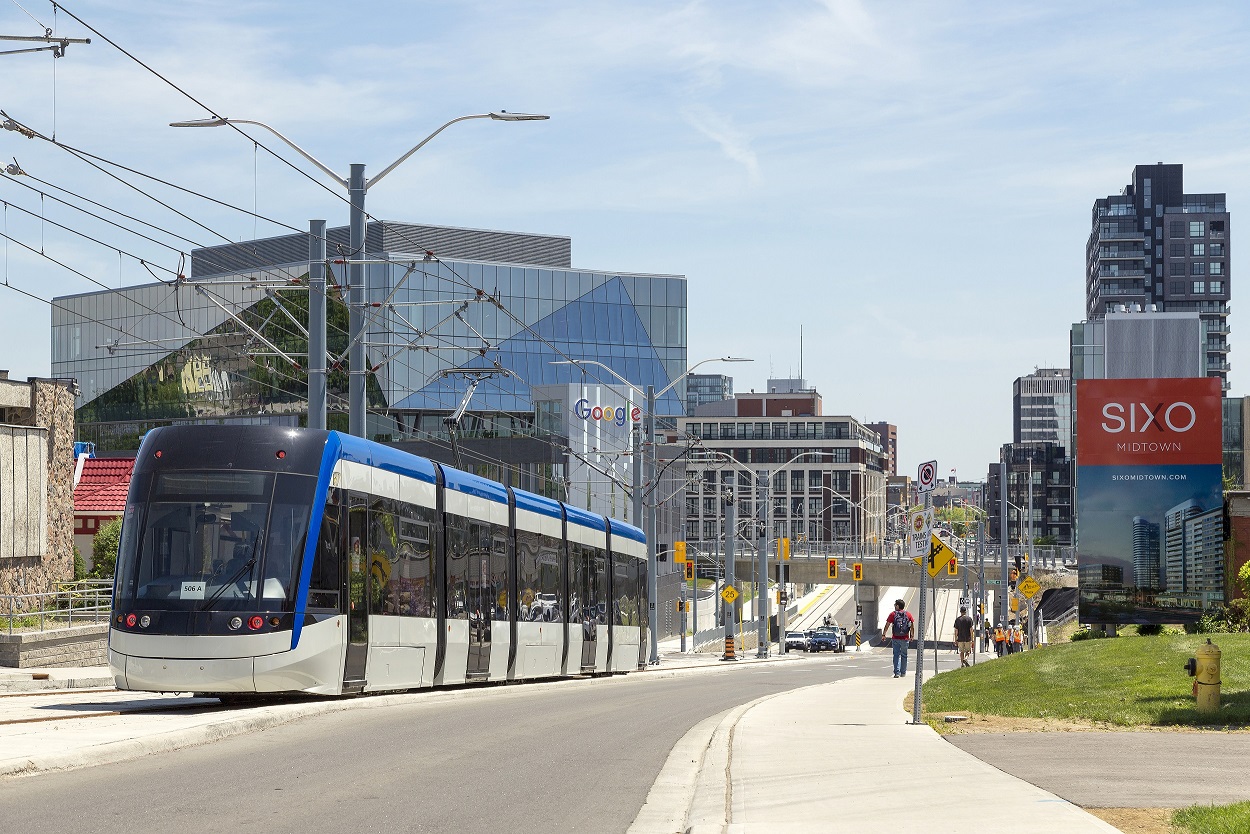 WATERLOO TOUR: TECHNOLOGY AND INNOVATION ECOSYSTEM
WATERLOO PROFILE:
A mid-size city in close proximity to North America's largest markets, Waterloo is home to a diverse economy with strengths in technology, advanced manufacturing, automotive, business and financial services, and security. From global leaders like Toyota and Google to the second highest density of startups in North America, Waterloo has room for business successes of all shapes and sizes. Our three highly-respected post-secondary institutions have internationally recognized strengths in science, engineering and business, with a focus on experiential education. In fact, the University of Waterloo is home to the world's largest co-operative education program. A compact community with excellent transit, blossoming city centres, parks and bustling festivals, Waterloo is within a short drive of Toronto's world-class food and entertainment and beautiful beaches, skill hills, hiking trails and more. Waterloo is a great place to live, work and play.
TOUR PROGRAM:
The tour program will explore Waterloo's diverse and thriving technology and innovation ecosystem. This is an opportunity for participants to visit Waterloo's world leading innovation hubs and institutions, including a major multi-national, the world's largest free start-up incubator, and the University of Waterloo – Canada's most innovative university and home to Canada's #1 computer science program. The tour also offers a quick look at the world's largest IoT maker-space, and renowned research institutions such as the Waterloo Centre for Automotive Research (WatCAR), and the newly established RoboHub.
TOUR AGENDA - BUS #1:
8:15am
Bus pick-up at MaRS Discovery District and depart for Waterloo
10:00am – 10:15am
Introductions & Welcome to Waterloo presentation by Waterloo EDC
10:15am - 10:45am
Tour of Communitech Innovation Hub & Velocity Garage
11:00am - 11:30am
Tour of Google – Canadian engineering headquarters
11:45am – 12:15pm
Tour of Catalyst137— World's largest IoT park
12:15pm – 1:00pm
Lunch at Catalyst137
1:30pm – 2:30pm
Tour and Overview of University of Waterloo
2:30pm
Participants travel back to Toronto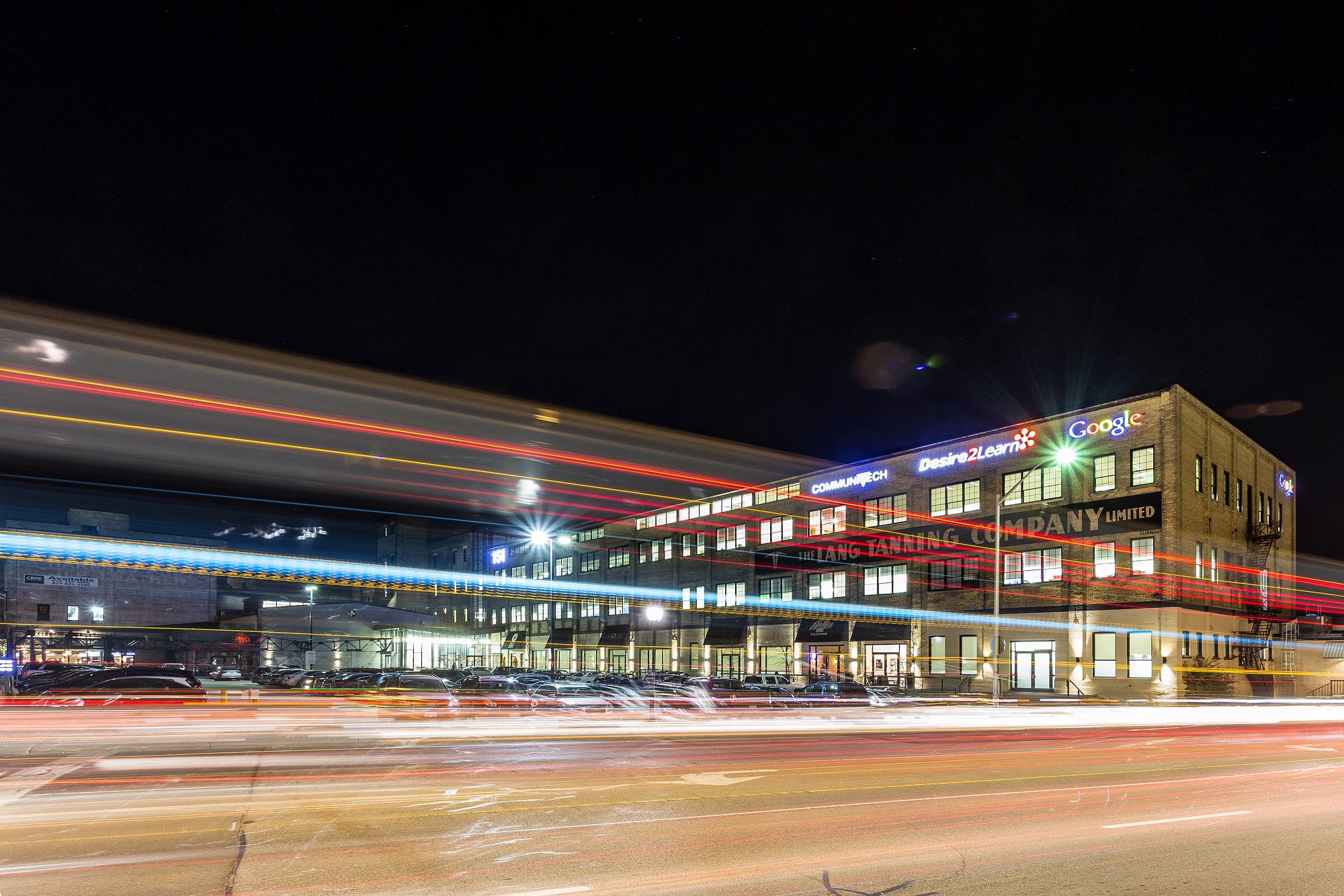 Innovation Partner/Organization Profile:
Communitech Innovation Hub
Communitech was founded in 1997 by a group of entrepreneurs committed to making Waterloo a global innovation leader. Today, Communitech is a movement of more than 1,400 companies — from start-ups to scale-ups to large global players. Communitech helps tech companies start, grow and succeed in three distinct ways. It provides a place—the centre of gravity for entrepreneurs and innovators. Communitech delivers programs, helping companies at all stages with access to capital, customers and talent. Communitech partners in building a world-leading ecosystem. The Communitech Hub is a host to 120+ tenant companies, and together with our Corporate Innovation partners, we have created one of the largest open innovation programs in the world. Organizations like TD Bank, Manulife, Thomson Reuters, Interac, and the Royal Canadian Air Force are taking advantage of this opportunity to leverage the startup ecosystem to tackle their innovation challenges.
Velocity Garage
Velocity is a leading entrepreneurship program at the University of Waterloo, overseeing Canada's most productive startup incubator (not exclusive to Univeristy of Waterloo students or alumni). From idea, to product development, to commercialization, Velocity provides the knowledge, tools, space and network that startups and entrepreneurs need for success. Velocity programs include a startup incubator, science labs, weekly workshops, startup coaching, funding programs and workspaces for students to work.
Catalyst137
The world's largest Internet-of-Things Manufacturing space, Catalyst137 is home to an array of companies working in IoT, including BorgWarner and Miovision. A 475,000 sq ft space purpose-built for makers, the building is a concentration point for the talent, hardware engineering services and venture capital support to build the next generation of IoT companies. The space offers access to contract manufacturing, venture capital, RF testing & pre-certification services ensuring full predictability before entering the formal certification cycle, government relations, industrial-grade prototyping tools, and physical testing including vibration, thermal, salt spray, and humidity testing in a controlled environment.
University of Waterloo (UWaterloo)
The University of Waterloo is Canada's top innovation university. With more than 41,000 students, Waterloo serves as a model for the future of higher education through its focus on experiential learning, entrepreneurship, industry collaboration and high-impact research. Home to the world's largest post-secondary co-operative education program, Waterloo works with over 7,000 active employers in over 60 countries to fill more than 20,000 work terms each year. Recognized as a world leader in innovation, the University of Waterloo is a critical global hub for the talent, transformational research and innovations needed by our changing world.
WatCAR
The Waterloo Centre for Automotive Research (WatCAR)'s purpose is to facilitate relations between automotive industry and University of Waterloo faculty researchers. With a focus on collaborative research in automotive and transportation systems, these relationships help to advance converging technology in today's vehicles at a rapid, disruptive rate. WatCAR also participates in connecting undergraduate students with co-op work placements and graduate students with internships. As a leading North American academic enterprise, WatCAR offers over 125 faculty with 40+ research competencies. We are a portal for assemblers, parts manufacturers, material suppliers and regulators, and software and technology companies.
RoboHub
The Waterloo RoboHub is a unique and revolutionary robotics test facility; a state-of-the-art showcase for humanoid, aerial, ground and maglev robot technologies. Recently, the Canadian Foundation for Innovation awarded RoboHub the institution's largest single investment in robotics research in over a decade. Researchers in the RoboHub focus on the key areas of control, planning, perception, and interaction for multi-robot systems to develop richly heterogeneous robot teams. RoboHub simulates complex, real-world environments, opening new multidisciplinary avenues to explore the potential of these combined robotic technologies.
Corporate profile:
Google Canada
Google Waterloo is the largest Google office in Canada with more than 600 technical staff as of 2018. Projects that are being worked on in this location include (among others) Gmail, Chrome, Google Home, Healthcare, Ads and Developer products such as Firebase. Steven Woods, the engineering lead for Canada and site lead for Waterloo, is responsible for building and leading teams in a wide range of technical and product areas - from consumer products and services to hardware, infrastructure, and advertising - while fostering a creative culture of innovation, engineering, and aggressive product delivery.
Here is a link to a printable pdf copy:
https://www.dropbox.com/s/gnk2nawmztwt22e/Waterloo%20Tour-%20Collision%20program%202019%20-WaterlooEDC%20Final%20Apr1.pdf?dl=0