Description
"Wireless Mobile Services"
Innovation Pitch Night by CableLabs
Plugging startups into the most powerful network in the world


Are you engaged in and excited about innovations that make global high speed networks faster, more secure OR that make emerging "Wireless Mobile Services," including healthcare, fintech, IoT, self-driving cars, Smart Cities, or VR possible?
Join CableLabs and members of the local entrepreneurial and innovation community to witness 4 SELECT early/mid stage companies pitch their compelling ideas to an EXPERT panel of investors and innovation mentors. You'll have the opportunity to watch, contribute & learn during this LIVE experience. You'll even have the chance to connect and join lively conversations with the entrepreneurs, innovation mentors and investors in a casual environment.
We are excited for you to join us at the Plug and Play Tech Center in Sunnyvale, CA located at: 440 North Wolfe Road, 2nd Floor - Game Room.
Schedule:
6:00-6:30 pm – Networking with appetizers and drinks
6:30-7:30 pm – Pitches followed by panel discussion
7:30-8:00 pm – Wrap-up and further networking
Expert Panelists
Investors & Innovation Mentors: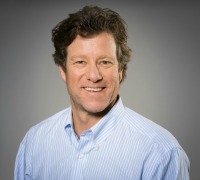 Scott Caruso - Director of UpRamp
Scott is an entrepreneur and professional investor with a passion for mentorship. Scott finds the greatest energy inspiring teams and building partnerships to disrupt markets through innovative technology, products and business models. Scott is a geek, business executive and strategic visionary. Scott started programming on paper tape in the 70s, had an email address on the arpanet in 85 and joined Sun Microsystems in the late 80s. He co-founded a successful ISP in the 90s, spent a decade as a Venture Capital investor in high tech startups, and most recently founded and led a clean tech company. Today, Scott is working with the UpRamp team, the innovation conduit of CableLabs to the entrepreneurial ecosystem. UpRamp is leading the effort to connect startups and emerging technology companies to the most powerful network in the world.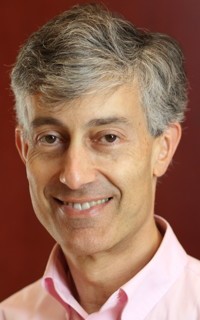 Gary Lauder - Managing Director of Lauder Partners LLC
Gary Lauder is the Managing Director of Lauder Partners LLC, a Silicon Valley-based venture capital firm investing primarily in information technologies. He has been a venture capitalist since 1985, investing in over 90 private companies. He serves on the board of directors of ShotSpotter, the Technology Advisory Board of Liberty Global International, the Advisory Board of Santa Clara University's Markkula Center for Applied Ethics, the Board of Governors of Alzheimer's Drug Discovery Foundation and on the Transportation Committee of the Town of Atherton. In the 1980's, he worked at the venture firms of Aetna, Jacobs & Ramo Technology Ventures, as well as Wolfensohn Associates. He holds a BA in International Relations from the University of Pennsylvania; a BS in Economics from the Wharton School; and an MBA from the Stanford Graduate School of Business. He is the co-creator of the Aspen Institute's Socrates Society with Laura, his wife. He is a member of the inaugural class of the Aspen Institute's Henry Crown Fellowship Program. He has had a working cable modem (usually) in his home since 1994. He is co-inventor of 16 patents, has spoken at over 100 industry forums, and, since 1992, has published several articles about the future of the cable industry...that he still stands by.
Ankur Prakash - VP at Liberty Global Ventures (invests in early stage tech companies)
Previously Director of Strategy and Investments at Juniper Networks. Current board member for Expect Labs, Mediamorph, Wildfire Exchange and Benu. Leadership roles in engineering, product mgmt and strategy functions at Cisco & Alcatel-Lucent.
Featured Companies to Pitch:
Evie: By teaching computers to understand the world, we simplify how we use our devices.
Kwikbit: Kwikbit is the world's first gigabit wireless network as a service. As the next generation needs WiFi for data, voice and video streaming – the demands for fixed access or indoor locations is growing astronomically.
Simless: Simplifying the way people and objects get access to cellular connectivity.
Wivity: Hot-swappable wireless modules; The next evolution in wireless connectivity.
Questions? Contact Hannah Hardy h.hardy@cablelabs.com
Did you know that the cable industry invests $250B in developing and deploying innovations that are at the heart of the digital experiences we all rely on and enjoy? Come check out what new ideas are being considered, join the conversation, and connect with those interested in taking this work forward.