Description
This Innovation Management and IPSim commercialisation workshop and competition are being hosted by the University of Liverpool in partnership with Oracle, WP Thompson LLP and Tacit Sims.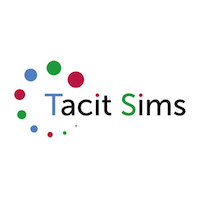 WORKSHOP AND COMPETITION SCHEDULE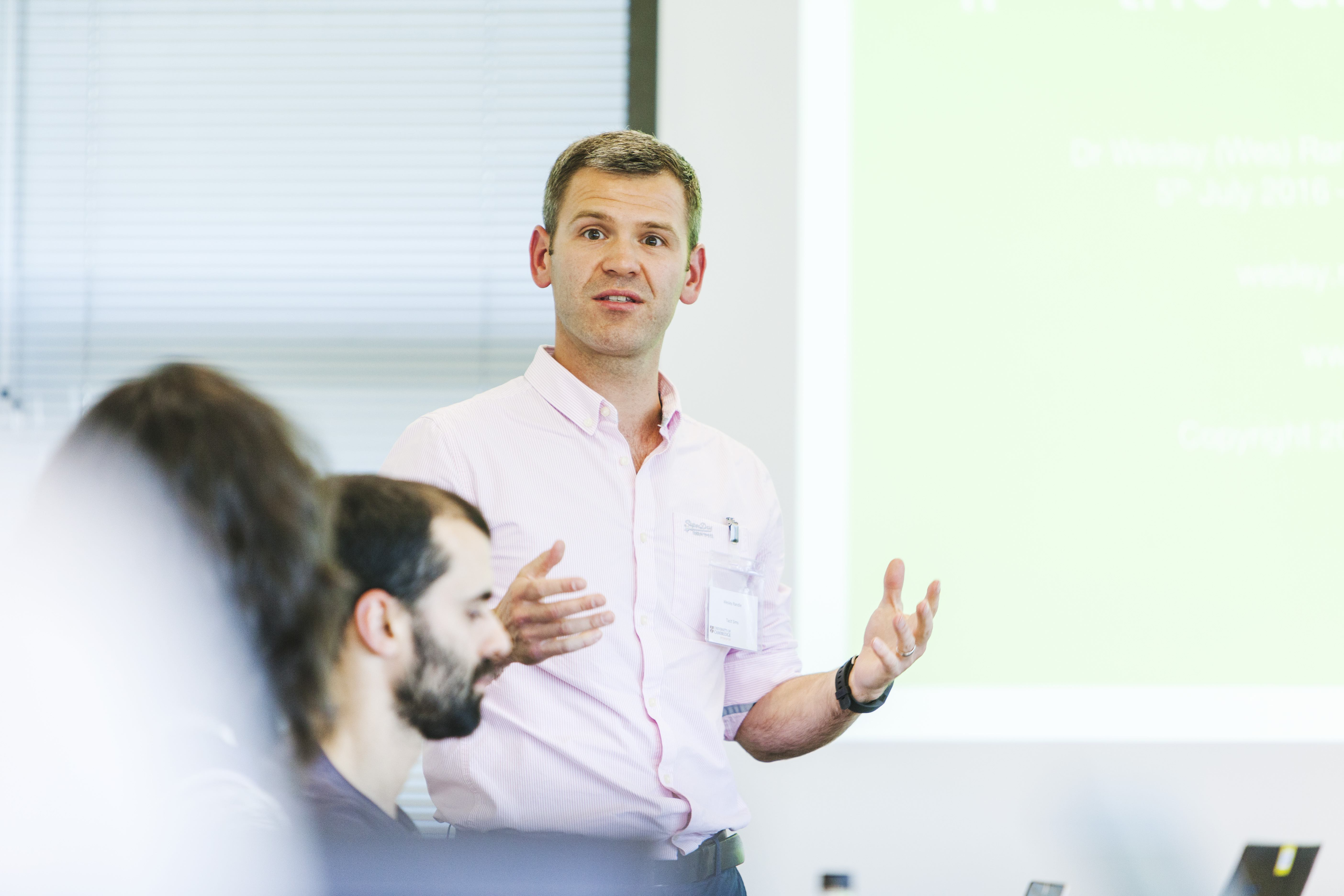 1:15pm - 1:30pm Attendees arrive
1:30pm - 2:10pm IP Basics (Tacit Sims Dr Wesley Randle and WP Thompson LLP Nick Manley)
2:10pm - 2:50pm Innovation Management (Oracle, Vikram Singla)
2:50pm - 3:00pm IPSim Briefing
3:00pm - 3:15pm IPSim Practice - Easy setting 3 rounds of 5 minutes each
3:15pm - 3:45pm Commercially focused IP Presentation from Dr Wesley Randle
3:45pm - 4:00pm Break
4:00pm - 4:45pm IPSim Competition - Hard setting 9 rounds of 5 minutes each
4:45pm - Winning teams announced
About IPSim
Some people believe Intellectual Property (IP) commercialisation is a matter of Profit and Loss. It's not, it's much more important than that. IPSim is an online competitive multiplayer real-time strategy game for Mac and PC, where players manage a company that trades in Intellectual Property. The objective of the game is to win by amassing the most cash and most valuable technologies through co-operation and competition with other players.
There will be up to 8 teams and up to 3 people per team in this workshop. The winning team will win an Amazon Kindle Fire as well as copies of IPSim on-line software for their Mac or PC provided by Tacit Sims and £600 of support from WP Thompson LLP.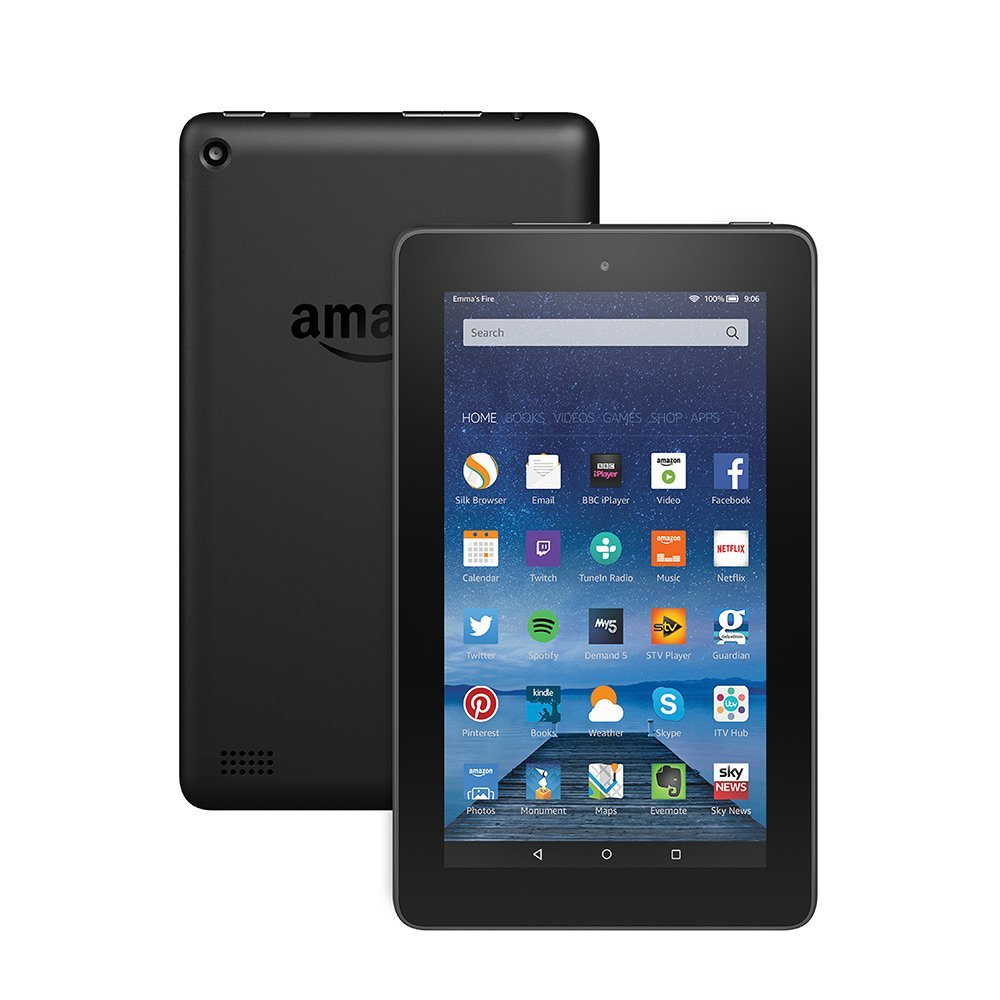 WHAT'S IPSIM ALL ABOUT?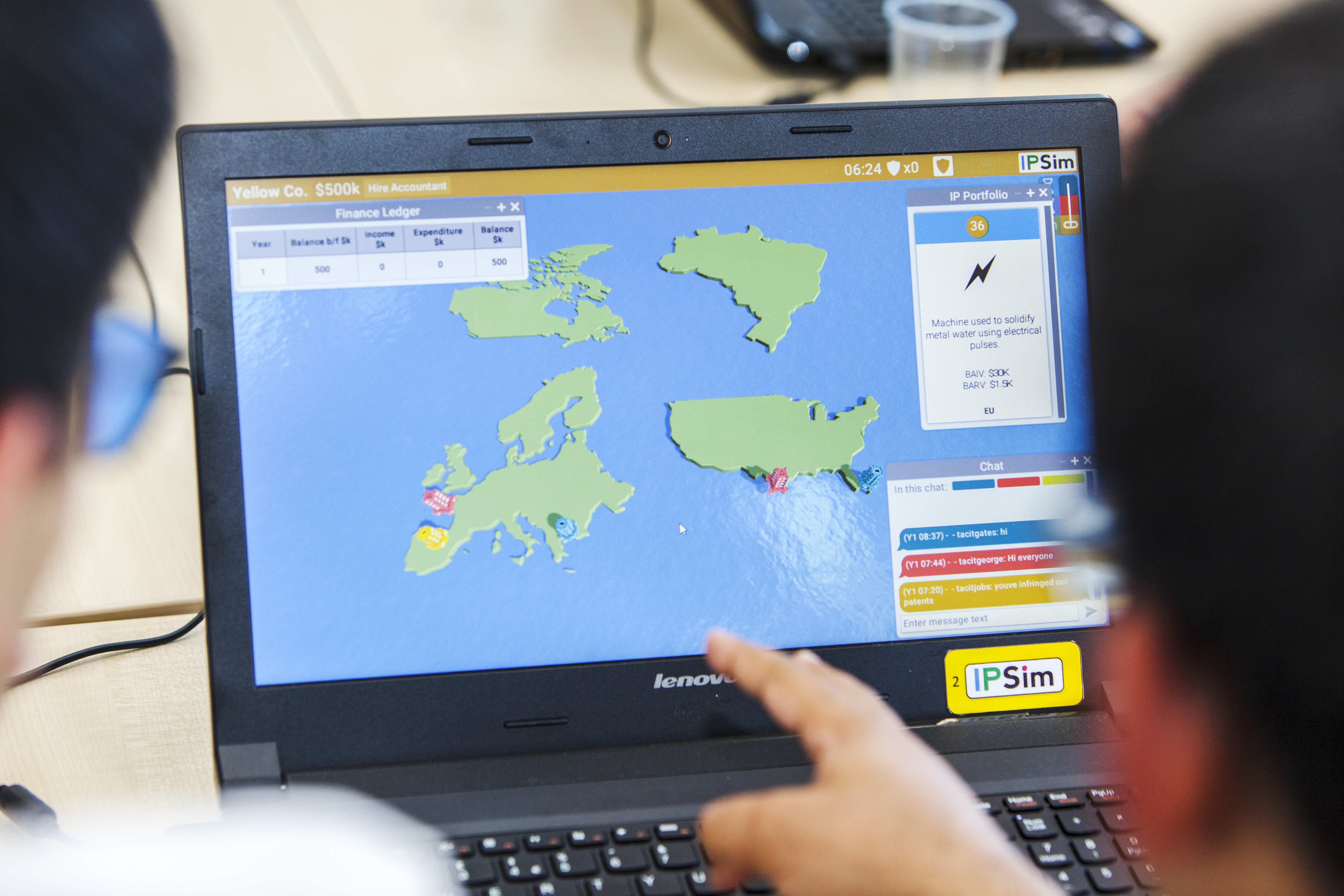 In IPSim you assume control of a knowledge-based company that develops technologies and commercialises Intellectual Property in return for Intellectual Property royalty incomes. The main objective of IPSim is to commercialise as much tech in as many territories as possible whilst minimising the risk of being sued for infringement and maintaining a competitive Intellectual Property advantage over other companies/players. A successful and strategic company amasses securely protected Intellectual Property that is commercialised in all territories as well as Intellectual Property that is used for blocking or trading purposes. The most successful company is the company with the most lucrative Intellectual Property Portfolio at the end of the simulation.


About Oracle Innovation Management Product Life Cycle Management Cloud
Oracle Product Life Cycle Management Cloud simplifies and accelerates product development for your business.
Innovate - Select and translate a steady stream of innovative ideas into a profitable product portfolio
Develop - Accelerate time to market while balancing cost quality and compliance

Commercialize - Rapidly commercialize products' global, multi-site manufacturing

Project Management - Streamline project management and execution across global operations


About WP Thompson LLP
WP Thompson LLP are a specialist IP prosecution and litigation firm. Established in 1873 we are proud of our heritage but do not rely upon it. Our ethos is exclusively focused on meeting our clients' needs and expectations now, and on providing our clients with professional advice and support services which are technically excellent, legally sophisticated and commercially astute.
WHY SHOULD YOU PLAY IPSIM?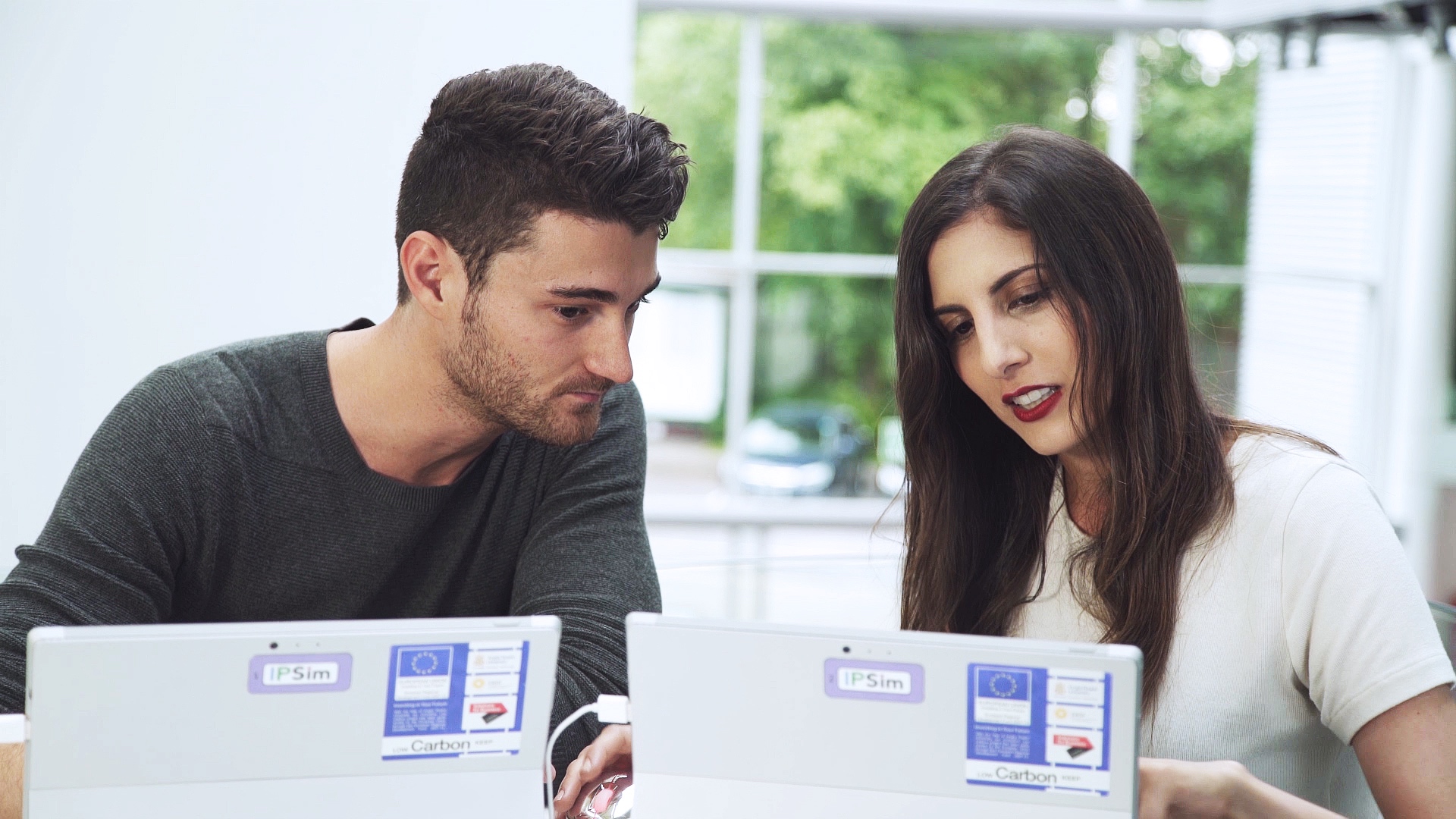 IPSim encourages social interaction, because we believe that communal learning is extremely effective and is closer to practical experience. Each action taken by a player in IPSim (a trade, a negotiation or a strategic decision), will have human consequences whether they are a result of betrayal, collaboration or extreme competition. In this way, IPSim puts each player in a real-time scenario, with finite resources and real-life pressures on relationships, that force them to collaborate and compete in a way that they would when running a real business.
BENEFITS OF THE IPSIM WORKSHOP
Learn the fundamentals and complexities of IP
Experience IP management, trading and commercialisation with other players
Develop management and negotiation skills through experiential learning and reflection
Test offensive and defensive IP strategies
Understand how to manage a budget and update your finances
Use Scenario Packs to customise your experience
INTELLECTUAL PROPERTY TOPICS COVERED
Valuation and Trading
Licensing (Exclusive and Non-exclusive)
Patentability
Open Source commercialisation
Inventions and Trade Secrets
Tech Commercialisation
Implications of Enforcing and Infringement of IP Rights
IP Policies
Obsolete Tech and Revoked IP
IP Landscaping
Territorial use of IP
LEARNING OBJECTIVES OF IPSIM
Develop, Buy, Licence Trade Secrets and Patents through Negotiations
Acquire or file patents
Enforce Legal action against infringers or settle out of court
Commercialise your IP
Explore Commercialisation Strategies
Collaborate and Compete
Manage your Finances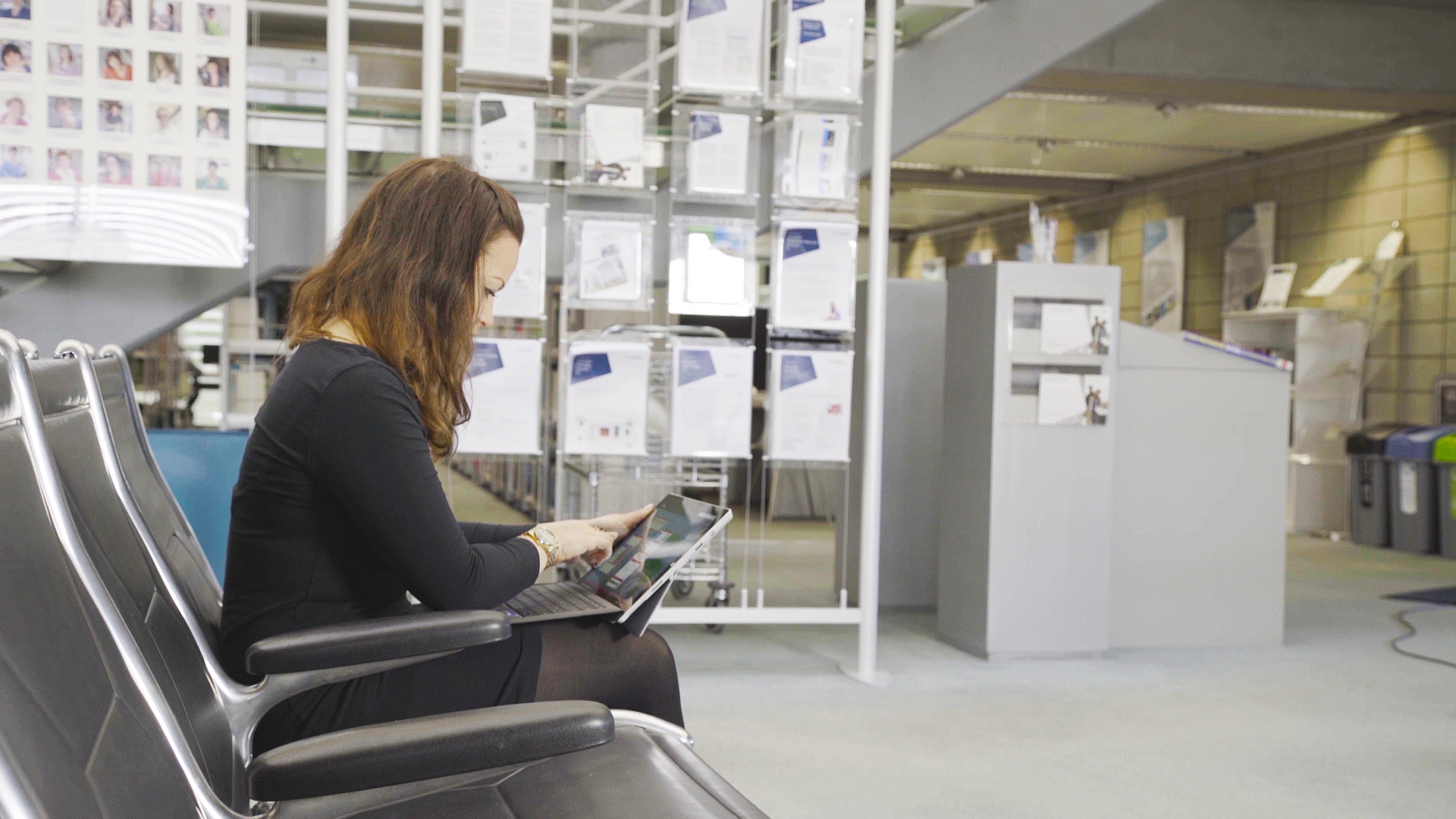 "We played probably for 5 hours straight... we were having a lot of fun, trying to make the most money" Saarah Khan & Hanne Ballhausen, MSc Management and Corporate Sustainability (Cranfield University)
"Good simulation to help those that would like to learn about the commercialisation of IP. The time limit placed on each player is a good thing, not just for time keeping, but it exerts some stress and encourages players to act fast like in the real world." Steve Khoo CEO (Tidal Harness Ltd)
"Enjoyable, Educational and Challenging" Stuart Forrest, Patent Attorney (WP Thompson LLP)
"IPSim is an enjoyable experience and also interesting to see interactions between players. It gets you thinking about how IP works, the differences on some of the terms, where to develop IP and how others react." Gary Jesson, MD e-Financial Management (eFM)
"A well organised workshop and effective tool – would certainly recommend." Muhammad Azam Roomi, Senior Lecturer (Cranfield University School of Management)
"Playing IPSim was a great experience as I managed to put into practice some business related IP concepts. The tool is suitable for a broad range of players, helping beginners learn about IP concepts and is equally exciting for people with deep IP knowledge. It boosted my competitive spirit and was absolute fun. I would love to play it again." Elena Andonova, Consultant, ISIS Enterprise (ISIS Innovation Limited)
"It was fantastic... it's an addictive game" Prafull Sharma, Entrepreneur
"IPSim ticks all the boxes for our students. Its extremely engaging for them too" Andrew Osborn, Head of Engineering, Central Bedfordshire UTC