Promote an open conversation on how innovation is advancing local government procurement.
About this event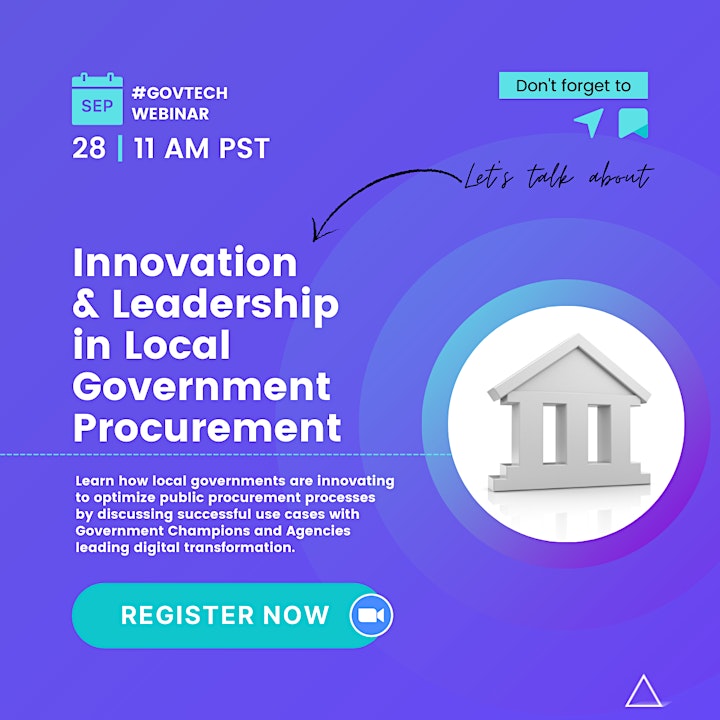 In this webinar, we will cover the fundamentals of Local Government Procurement, including great tools and best practices currently used by top government agencies, and the leaders driving procurement progress.
We will also discuss current challenges and roadblocks for streamlining procurement processes and making purchasing opportunities more inclusive for diverse and minority businesses.
Come and enjoy this conversation with Innovation and Government champions and the GLASS team.