The camp that empowers kids to become innovators and entrepreneurs! With days filled with coding, robotics and business building -100% fun!
About this Event
Join us for our Signature Innovation Camp specially tailored for 6 to 9 year olds! In this 5-day holiday camp, your kids will code a game, build a robotic machine, and establish a little business, learning to brand, price, market and sell their produce! All of this while meeting other children and having a great time!
Duration: 5 days (Mon - Fri); 10am - 4pm
Location:
Camps on 23 November - 4 December: Found8, 100 Amoy Street, Singapore 069920
Camps from 7 December onwards: Trehaus Funan, Funan Mall, 109 North Bridge Rd #07-21, Singapore 179097
Key learning outcomes:
At the end of this camp, campers will:
Be able to code a game using Scratch Jr. or Tynker
Be able to assemble a robot and program it to execute movements and actions
Remember the importance of branding for a business
Understand the concepts of revenue, cost, and what it means to make a profit
Experience having to hustle and sell their products at their Kids' Market (May change due to COVID-19 restrictions)
Have experienced and acquire key 21st century skills of critical thinking, problem solving, collaboration, and communication.
Schedule:
Day 1 - Code a simple animation and game (Chase the cheese) with Tynker
Day 2 - Build, program and design Lego Mindstorms EV3 robots and give it their unique design to win in Battle Bots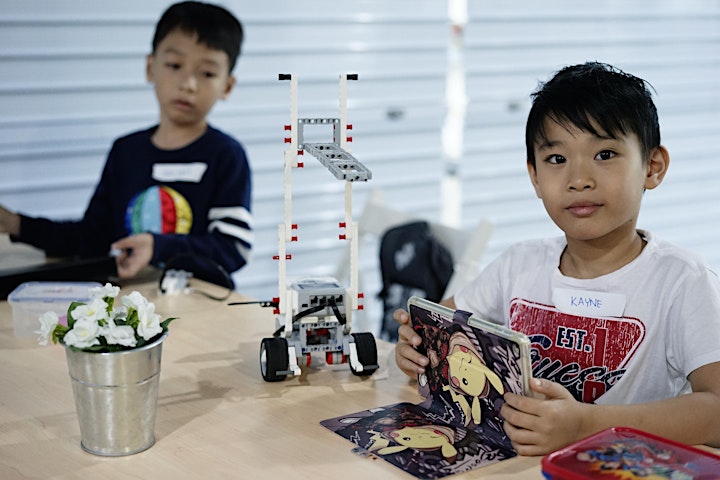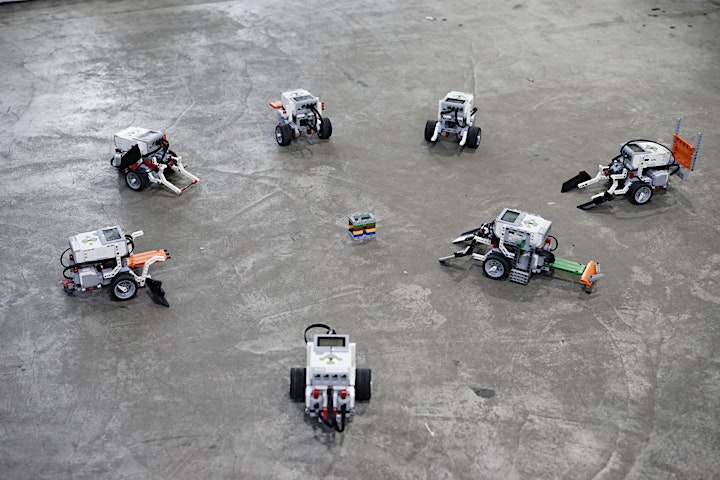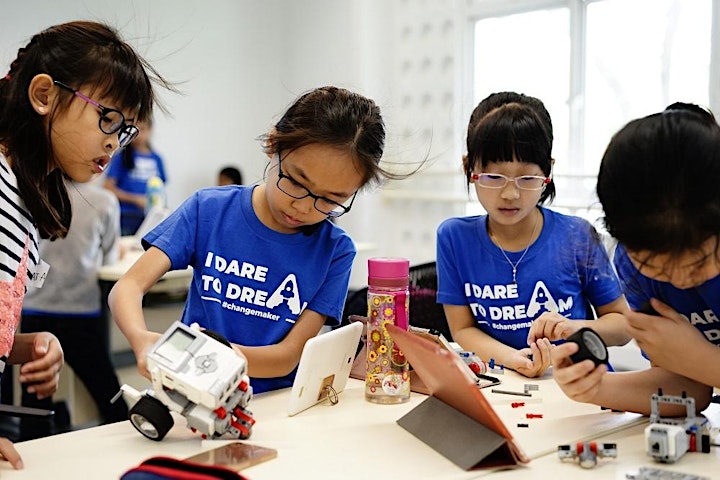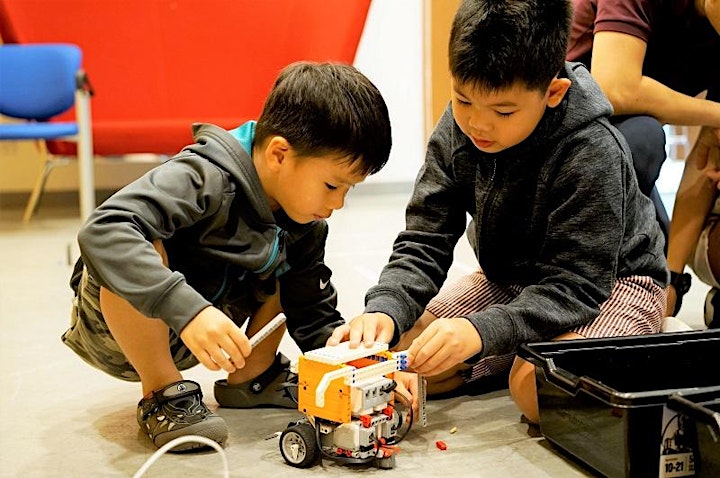 Day 3 - Attend a craft, art, or indoor farming workshop, pick up a new craft, and decide on what goods they want to create and sell for their Kids Market
Themes (Changes depends on availability):
- Baking and cooking
- Art and craft (pottery and clay ornaments)
- Digital art creation
- Sustainability and urban farming
Day 4 - Learn about branding, packaging and pricing of their products, and start preparing their goods
Day 5 - Sales pitching at their very own Kids Market!
* Note that due to intermingling restrictions during COVID-19, the Kids Market may be replaced by a business pitch and presentation session. Your kids will still learn about entrepreneurship and ideation!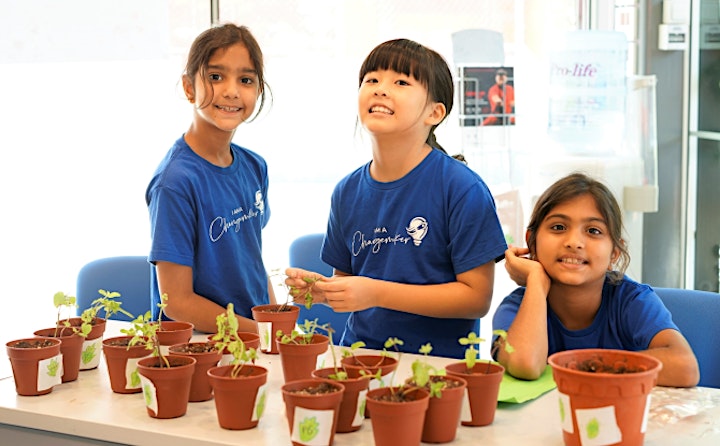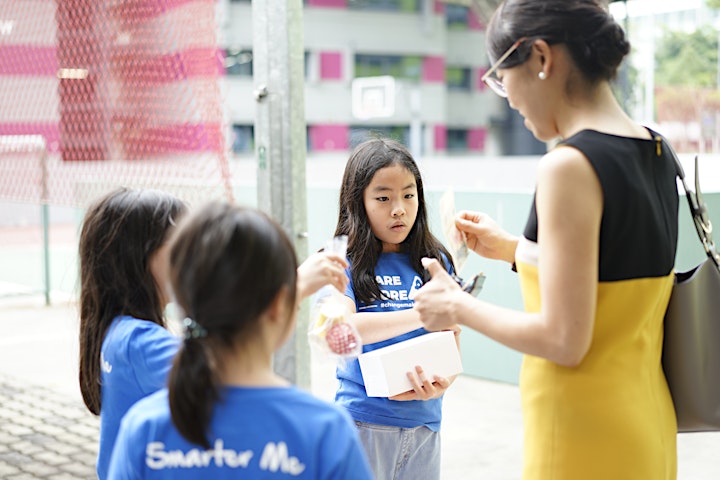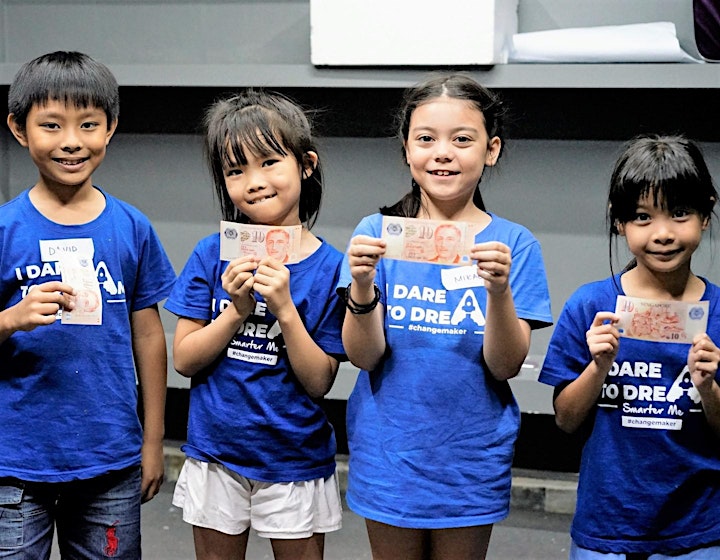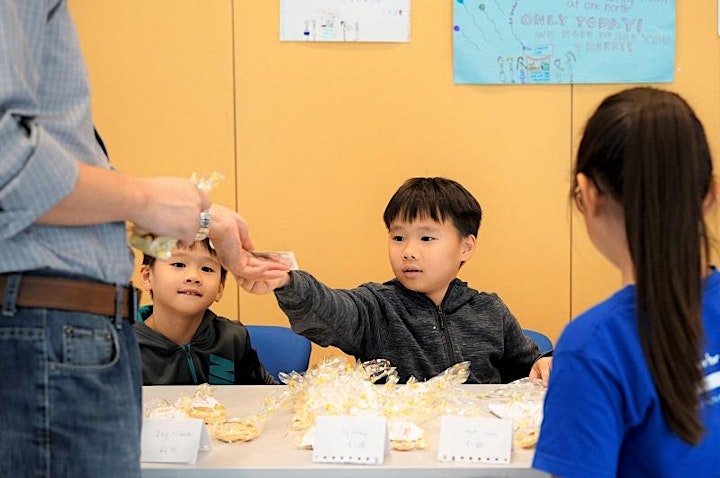 What do you get:
Exclusive Change the World tee

Experience of running a business (and making your own money)
Notes:
Capacity: 8 to start. We reserve the right to cancel the camp and refund your payment in full if the minimum number is not met. 
Teacher to student ratio: 1:12