Innovation in Sustainability & Waste Part II
About this event
Part II of our conversation around the amazing advancements happening in the sustainability world. Find out what's going on and how you can support innovative companies and brands that are changing the world.
Panelists:
Amer Jandali - Founder of Future Meets Present, a hybrid media/design company working to visualize the world once the goals of the Paris Accord are met. Sounding the alarm on climate change is only one part of the narrative, we also need to see where we're going in order to get there.
Now Amer is launching the market's first (patent pending) wearable tote bag, currently known as the Braceletote, and working as a community designer with the Centre for Social Innovation in Toronto. Amer also runs the annual closing event for Climate Week NYC called the Marketplace of the Future alongside other "digital world building projects" like producing the 2021 NYC Earth Day with the Earth Day Initiative.
Rosana Da Silva - Water Quality Manager at the New York-New Jersey Harbor & Estuary Program, where she runs the inter-agency water quality work group and works with partner agencies to further water quality and monitoring efforts in New York and New Jersey. She dedicates her work to improve water quality in the region through community engagement, data collection, and addressing water quality complexities with an educational lens.
Rich Grousset - SVP, Business Development at Re:Dish. Rich is a sustainability expert and social entrepreneur committed to creating and supporting innovative products and services that enable the shift from single-use foodservice products to reusable alternatives. Having previously launched several reusable-to-go container programs in university and workplace cafeterias, Rich now brings his extensive research findings and hands-on expertise to his role as SVP of Business Development at Re:Dish. Rich earned an MBA and MS in Environmental Policy from the University of Michigan, a BS from Cornell University, and is certified by GBCI as a TRUE Zero Waste Advisor.
Alexander Dabagh - Founder of aNYbag, handwoven in Manhattan, by native New Yorkers, using New York City waste. Each aNYbag upycles 95 plastic bags, or approximately 2 lbs of plastic, preventing them from further polluting New York City's landfills and waterways. The aNYbag is a durable and reusable tote constructed from various types of discarded plastic bags that are cut into thin strips, joined and hand woven together with cotton cord resulting in a truly unique textile. Turning trash into luxury is how aNYbag founder, Alex Dabagh, is helping clean-up New York City one plastic bag at a time.
*30% of proceeds from tickets sold for ALL of our workshops are donated to the Sanitation Foundation.
Check out our website and follow us on Instagram at @zerowastenycworkshop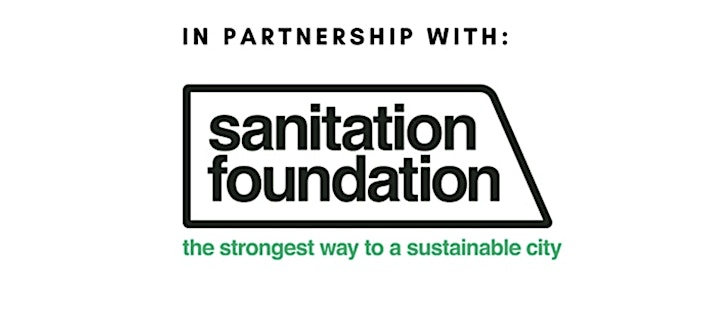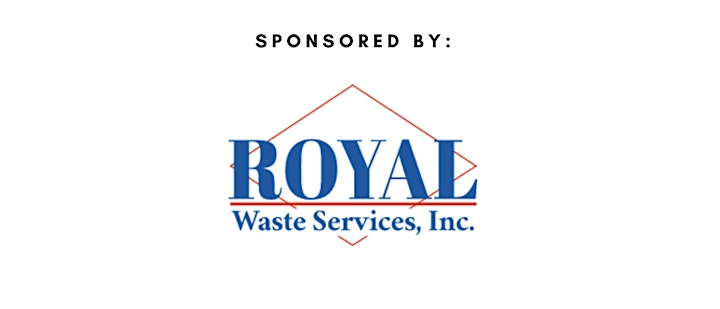 Organizer of Innovation in Sustainability & Waste Part II - An Earth Day Event
Nicole Grossberg is the founder of Zero Waste NYC Workshop. After seven years in the advertising industry, Nicole is now a full-time freelance content creator, sustainability advocate, and advanced zero waste practitioner. She has worked with corporations, startups, nonprofits, and social enterprises and interviewed and conversed with over 100 sustainability experts from CEO's, to CSR reps, to zero waste film producers, climate change advocates lobbying for policy change and local community members.
The Zero Waste NYC Workshop series is in partnership with Sanitation Foundation, the official nonprofit of the NYC Department of Sanitation. The mission of the workshop series is to educate and inspire people to adopt a low waste lifestyle in order to reduce their impact on the planet. We also:
- Aim to provide the resources needed to embark and sustain that low waste lifestyle, and do so in a fair and equitable way.
- Want to help people to connect with other local New Yorkers looking to achieve zero/low waste.
- Establish a community of zero waste advocates that can influence and motivate even more people to join the movement.
- Amplify influential voices within the sustainability space and bring awareness to local businesses that prioritize people and planet first.
- Offer a safe space to talk about important topics like environmental racism and other social justice issues.
Website: zerowastenyc.info | Instagram: @zerowastenycworkshop