Description
At the very first Agile conference in 2003, Luke Hohmann introduced the world to Innovation Games®! Since then, the use of in-person and online Innovation Games has become a standard practice in many Agile teams, helping them to build better products and services.
And now that Agile has scaled to large, multi-site development teams, Innovation Games has scaled right along with Agile through online versions of the games that enable dozens of teams to solve problems together while preserving their Agile team structure.
This one-day certification course will enable agile practitioners to put both in-person and online Innovation Games to use to:
We will also use 20/20 Vision to include one bonus framework that addresses a problem chosen by the class. In the process, you get two additional frameworks! Here are some topics that prior classes have chosen:
Understand product / service ecosystems through Spider Web
Understand product / service usage through Start Your Day

Improve distributed release planning with Mitch Lacey's online Planning Wall
Identifying and prioritizing technical debt through a game cocktail featuring Speed Boat and Buy a Feature
... or some other topic that you want to explore!
Throughout the class we will emphasize the value of using both in-person and online frameworks to generate amazing Agile results.
Conteneo Weave Platform License
To ensure that you can continue to leverage online collaboration after the course, you will receive a one year, Professional License to the Conteneo Weave platform.
Who Should Attend
All members of Agile teams - Scrum Masters, Developers, Product Owners, Business Sponsors.
Anyone who wishes to create more innovative product and service offerings.
Practitioners of LeSS, SaFE, DAD, Certified Scrum Masters, Certified Scrum Product Owners, scrum.org Professional Scrum Masters, scrum.org Professional Product Owners
Prerequisites
We'll send you a brief overview of the games that you can review before the class. Other than that, we'll make sure you get what you need during the class!
Style!
The one-day class is fast-paced and team-oriented. After a brief overview of the material, we'll get right to work using the games to solve problems. Wear comfortable clothing, because you'll be moving - and PLAYING!
Completion of the course gives you 60 Training Credits towards your Certified Collaboration Architect (CCA) status!
Materials
A copy of Weave reference documents
A variety of handouts used to stimulate thinking and apply the materials
A copy of Luke's Book: Innovation Games: Creating Breakthrough Products Through Collaborative Play
Cancellations and Refunds
A full refund will be issued if you cancel your registration at least 7 days before the event start date.Replacing delegates: this can be done at no extra cost.We reserve the right to postpone or cancel this course if there are insufficient registrations. If this is the case, you will be notified 5 days before the course start date. In this case, you will be offered an alternative date or a full refund. We will not be responsible for any other costs incurred.And if you're facing some other kind of hardship - contact us. We're really nice people and we'll try to find a resolution that works for everyone.
Your Instructor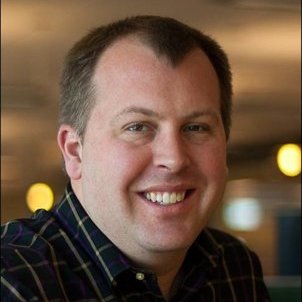 Kevin Rosengren (CSP, SPC4.0, CSPO, CCI, and CSM) is a Senior Consultant with Applied Frameworks. With over 18 years in software product management experience across several industries, he is an active product manager as well as an Agile team and transformation coach. Kevin has worked with groups across both small and large enterprise companies; spanning several sectors including financial services, aviation and the federal government.