Description
Join us to discover how businesses from startups to legacy organizations in mature markets are driving growth and creating massive value for their customers and their companies by adopting new approaches to product development and fostering organizational cultures that embrace empathy, experimentation and collaboration.

The evening will include a mix of panel discussions, short lightening talks and interactive sessions around design thinking, design sprints, and business model innovation frameworks and methodologies.

You'll have the opportunity to understand best practices, get introduced to new methods and tools, and connect over drinks and some tasty bites with local experts solving the same innovation challenges that matter to your organization.


Schedule:
6:00pm Doors open, Food + Drinks
6:20pm Opening Remarks
6:25pm Google Design Sprint Conference Highlights, Elaine
6:40pm Enterprise Transformation @ Scale; Perspectives from the Trenches:
- Northwesternmutual.com Case Study, Kim
- Panel discussion with Kim, Scott, Phil and Ronak
7:20pm Break
7:30pm Ego & Decision Making, Adam
7:50pm Finding Product Market Fit, Ed
8:05pm Understanding your Customer with the Value Proposition Canvas
- Mini Workshop with Kandis & Elaine
8:25pm Closing Remarks
8:30pm Wrap Up + Continue the Conversation
Speakers: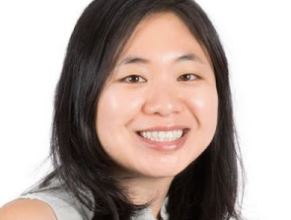 Kimberly Tzeng is a Senior Product Manager at Northwestern Mutual, where she focuses on the public facing website, providing a consumer-friendly front door to NM's products and services and encourages consumers to begin their financial plan. Prior to NM, she's worked in the tech space at Bank of America Merrill Lynch and JPMorgan, starting her career as a software engineer before transitioning into product. Kim has a degree in Computer Science from Princeton University and an MBA from NYU's Stern School of Business. She lives in Brooklyn.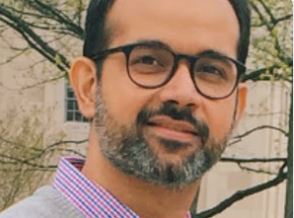 Ronak Daya is a Product Lead at Square Capital, where he focuses on building innovative lending products that expand access to Capital for Small Businesses, outside the Square ecosystem. Before Square, Ronak was the first Product hire and the Product Lead at Bond Street, where he built their core Small Business Lending Platform and lead their efforts into creating cashflow management products. Prior to his efforts in helping Small Business, Ronak was a Senior Product Manager at Intent Media for 4 years, focusing on data and advertising products. Earlier in his career, Ronak worked in product and business roles in FX technology at Deutsche Bank. Ronak holds a MS in Computer Science from Rutgers University and lives in Brooklyn. Outside of work, he loves exploring everything New York city has to offer, biking, reading and watching/playing soccer.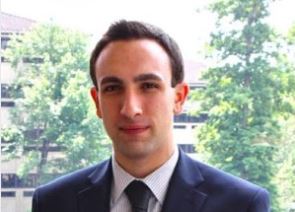 Phil Burrows is the Senior Manager, Digital Operations, 5G Ecosystems at Verizon Wireless. He currently leads digital demand/acquisition, sales operations & servicing strategy across mobile & digital properties for the Wireless 5G Home and mobility strategic product lines. Previously he led digital & omni-channel sales strategy for the Verizon Consumer Markets organization, focused on driving top line revenue growth & operational/cost efficiencies for the Fios product line. His program oversaw $295M+ in revenue & drove over $25M in cost savings through delivery of new digital solutions, product development & process improvements. Phil holds a MBA from Centenary University and received his certificate in Executive Leadership from Cornell University.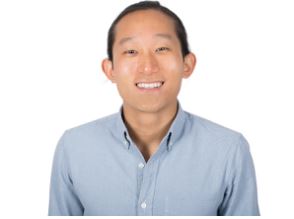 Scott Yim is a Senior Product Manager at Northwestern Mutual, where he focuses on providing users with tools and functionality to see their holistic financial picture through the consumer-facing, logged-in client website. Prior to Northwestern Mutual, he's worked at startups in the ads/e-commerce and real estate tech spaces. Scott is a graduate of Harvard University's School of Engineering and Applied Sciences and lives in Brooklyn.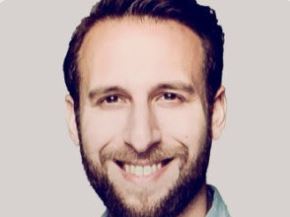 Adam Perlis is the Founder and CEO of Academy – Product Design Studio. He is the former Head of Design/UX for TIME Magazine where he oversaw the redesign of TIME, Fortune and Money.com. HIs award-winning work has been featured on Awwwards, The FWA, and TechCrunch. He has been a speaker at SXSW, Web Summit, Northside Festival, Fifteen Second Festival, Tech Open Air. Working as both a designer and developer his diverse skill set includes UX/UI design, front-end and back-end development, 2D & 3D motion graphics, video production. He is a Design Sprint Facilitator, User Experience Expert, and Design Thinking Expert with a passion for human-centered design. He also has served on the InVision Design Leadership Forum, DesignBetter.co Instructor, Working Not Working Members Board, Rutgers University Design Thinking Advisory Board, and as a guest lecturer at General Assembly.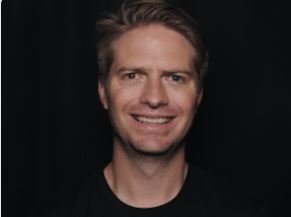 Ed MacSmith is a Senior Director of Product at XO Group for a new business focused on life event celebrations called TheBash.com. After starting his product management career in Australia 15 years ago, Ed has now settled on the east coast after a stint at Amazon on the west coast in Seattle. In addition to working directly in product Ed has been a UX designer and managed multi disciplinary customer experience and design teams at Amazon, Etsy and now at XO Group. Ed believes an organization must identify and continually grow customer value quickly through the triad of data: qualitative, quantitative and intuitive.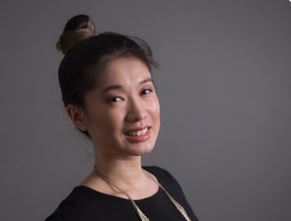 Elaine Kwan is an Advisor and a founding team member of The SIX focusing on process optimization and organizational efficiency. She has applied a strategic blend of Lean, Six Sigma, Agile and Design Thinking approaches at companies including Apple, Blue Apron, Tesla, VMware, Northrop Grumman and GlaxoSmithKline. An avid advocate for continuous improvement and creative problem solving, Elaine relies on both qualitative and quantitive data to help drive key business actions and decisions. She has a degree in Industrial and Systems Engineering from Virginia Tech and is a certified Lean Six Sigma Black Belt and Project Management Professional. Elaine describes herself as an introverted extrovert. She hiked Mt. Kilimanjaro this past summer and says she will never do it again.
Moderator: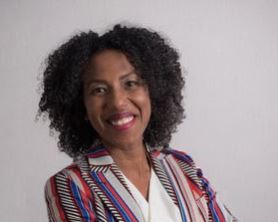 Kandis O'Brien is a digital transformation strategist and sprint facilitator who's helped enterprise clients from Amex to Zebra Technologies innovate at scale. As co-founder of The SIX, she leverages a human-centered design mindset and tools like design sprints to help clients re-frame problems, imagine new possibilities and create new product, process and business model solutions. She's trained and coached agile teams in Europe, China, India and the US, helping them build the organizational momentum to move from idea to experiment and execution faster. She is also the organizer of Design Sprint NYC and is a frequent speaker and panelist on leveraging human centered design to demystify Blockchain and increase the diversity of roles and voices participating in creating new solutions and protocols.
----------
Spaces are limited however, so if you sign up, please commit to attend or update your RSVP in a timely manner to allow participants on the waitlist to join us. Food and drinks will be provided. We may even surprise you with a custom cocktail or two ...

----------
This event is hosted by The SIX and Design Sprint NYC and generously sponsored by the great team at Northwestern Mutual's NYC Campus.

Northwestern Mutual  has been helping families and businesses achieve financial security for over 160 years. With a relentless focus on innovation and digital transformation, they combine the expertise of thousands of financial professionals with a personalized digital experience and leading-edge technology to best serve their clients.

----------
Northwestern Mutual requires that guests check in with a photo ID and all attendees must provide your full names when signing up for this meetup.

The Building entrance is on 11th Street between University Place and Broadway. The nearest subway stop is 14th Street-Union Square (connection to the 4, 5, 6, L, N, Q, R, W trains)