Description
Innovation for the Nation!
A Wales Festival of Innovation event
North Wales has often been an innovation hotspot, but many people don't realise it. Some of the most groundbreaking innovations have happened right here in a region more traditionally associated with tourism.
Innovation for the Nation at the OpTIC Technology Centre is going to shine a spotlight on some of the amazing and innovative businesses both large and small right here. We will be showcasing some world leading businesses, many of which are based right here in the OpTIC Technology Centre.
Speakers and Proposed Talks:
James Baker | CEO Graphene@Manchester at The University of Manchester

Advancements in Graphene, the innovative uses so far and what the future holds plus connection with North Wales
Caroline Gray | Director of the OpTIC Centre | Business Incubation & Support

Introduction talk and Innovation for the Nation panelist
Wyn Jones | Creative Director | Design Reality

How Design Reality became a world leading product design company based in North Wales
Kala Krish | International Speaker | Website & Mobile Apps Development

You don't always need to be technically minded to work in tech
Henry Dixon | Chairman of North Wales Tidal Energy & Coastal Protection Ltd

Plans for a North Wales Tidal Lagoon - impact on the Welsh economy and innovation
Iwan Trefor Jones | North Wales Economic Ambition Board | The Growth Bid

The North Wales growth bid and the impact innovation will have on it
Anna Burke | Animated Technologies | Innovative Uses of Animation

Innovation in animation using new realities to get messages across
Louise Jones | KTN | Business Connections & Opportunities

Innovation for the Nation panelist


Stuart Irvine | Director of the Centre for Solar Energy Research | Solar Energy Advances

Innovation in solar power research and implementation
Peter Maguire | MC Diagnostics | Innovation in biomechanics

Molecular diagnostics
Tony Hepton | Acuity Ultrasonics | Groundbreaking Cable Testing Methods

Innovation for the Nation panelist
Jo Hinchliffe

| TEDx Talker | Space!

Talk on space tech and innovation - North Wales Tech


Carwyn Edwards | North Wales Tech | Event MC

Tech activist and co-founder of North Wales Tech
Frits van Calker

| Director of

RFID Direct

| Tech Startups

Starting a tech company in North Wales, RFID innovations and advances
The event will be based around two key phases, with a transition period between:
2:30pm - 3pm Pre Event Networking & Refreshments
A few refreshments and the chance to chat or network with some of your fellow delegates
3pm - 5.30pm Business and Industry Innovators
Panel groups and talks from leading figures in business, industry and finance will make this event unmissable for anyone looking to find out about key opportunities for growth and innovation here in North Wales, whether you are based here or thinking of setting up here.
5.30pm - 6pm Transition, Refreshments and Networking


6pm - 8pm North Wales Tech at OpTIC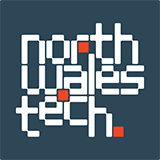 North Wales Tech will be hosting an open mix up session with the aim of encouraging new ideas and finding new partners. Even better; it will be fuelled by pizza and beer (or wine)!
Who Should Attend?
Any existing business involved with or with an interest in innovation either based in or interested in North Wales as a place to do business, let's be honest - who wouldn't be!?
Also, people looking to network or entrepreneurs who might be looking to partner with other innovators or more established businesses. Maybe you just want to get an idea on where to start!
Organised by:



In association with: