Description
"It is not the strongest of the species that survives, nor the most intelligent, but rather the one most adaptable to change" - Charles Darwin
More than just a buzzword, innovation is about survival. In today's climate of economic volatility and uncertainty, individuals and organisations have to continuously innovate and differentiate from competition in order to survive. Learn how to ride the waves of change in this master class by Prof. Xavier Pavie, ranked #5 in LinkedIn Global Top Voice (Education).

Come experience a typical lecture under ESSEC's Grande Ecole
- highly selective higher education program - are delivered.
Speaker Profile

Prof. Xavier PAVIE


Academic Director, MSc in Management




Teaching Professor, Operations Management Department



#5 on LinkedIn Global Top Voice (Education), Prof Xavier Pavie is Academic Director (Master in Management, Grande Ecole) Asia Pacific, Director of the iMagination Center and Research Associate at the Institute in Philosophy (University Paris Nanterre). In 2014, he founded the iMagination Center whose activities focus on imagination, innovation, and transdisciplinarity. In 2015, iMagination Week was recognized as one of the most innovative pedagogical methods across disciplines by AASCB and Wharton-QS Stars Reimagine Education Awards. Author of numerous books (his last book has been awarded best book of management 2019) and articles in management and philosophy, Xavier regularly contributes to journal like Harvard Business Review. He holds a Ph.D. in Philosophy and a teaching qualification from the International Teachers Program of HEC Paris.
Discover ESSEC
World-class Programs with Unique International Exposure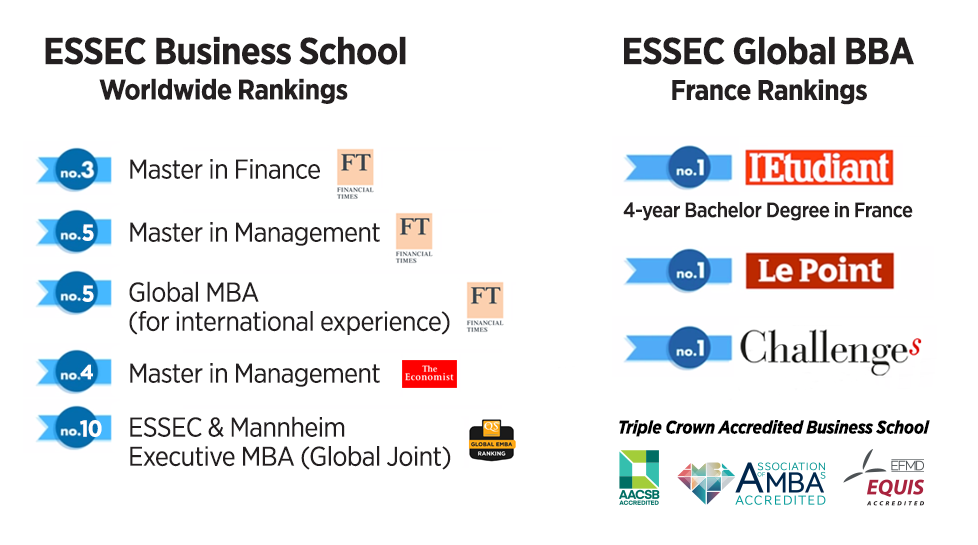 Best regards,
ESSEC Business School, Asia-Pacific
5 Nepal Park
Singapore 139408
essecasia@essec.edu
Tel: (65) 6413 9729