Innovation & Entrepreneurship Salon with Nathan Myhrvold
Event Information
Location
University of Washington, KANE HALL
Walker-Ames room
98195
Description
Join us, Monday, February 21, 2011 at 11:30 for a Four Peaks Salon:
"Innovation and Entrepreneurship in the Pacific Northwest:
Are We Ready for the Future?"

Intellectual Ventures CEO (and former Microsoft CTO) Nathan Myhrvold will kick things off with his live on-camera interview with Media Space host Hanson Hosein. Salon participants will enjoy lunch while they catch an exclusive big screen viewing of the show as it's being conducted two floors below in the UWTV studios. Myhrvold and Hosein will then come upstairs and in collaboration with Four Peaks thought leaders, will initiate a larger, participatory conversation with everyone in attendance.

More details:
Did you know that we all have a laboratory in our home? It's called "the kitchen." Intellectual Ventures CEO (and former Microsoft CTO) Nathan Myhrvold will explain to Media Space host Hanson Hosein why his new 2,400-page book Modernist Cuisine is destined to turn the kitchen upside down (along with the food blogosphere) and reinvent cooking. Myhrvold will also discuss his provocative ideas on innovation and invention, and whether the technology-centric Pacific Northwest is as competitive as its citizens would like to believe that it is. Here's an appetizer for our sit-down with Mhyrvold, the Flip The Media post "My Dinner with Nathan."


www.modernistcuisine.com

We'll pursue this line of conversation considerably further in the Four Peaks salon that follows the show with "Innovation & Entrepreneurship in the Pacific Northwest: Are We Really Ready for the Future?" Myhrvold writes in the Harvard Business Review "that invention is set to become the next software: a high-value asset that will serve as the foundation for new business models, liquid markets, and investment strategies." We'll convene leaders from the technology, entrepreneurial, venture capital and academic worlds to discuss whether those elements are truly needed -- and what we need to accomplish in our own region to secure our economic future.

An MCDM/Four Peaks event: Monday, February 21, 2011 11:30 – 2:30 p.m., Walker-Ames Room, Kane Hall, University of Washington

Admission $20 (includes lunch – a thought-provoking way to spend President's Day) **FREE parking

Salon conversation leaders will include:
- Nathan Myhrvold (Intellectual Ventures)
- Susan Sigl (Washington Technology Industry Association)
- Wanda Gregory (UW Bothell center for Serious Play)
- Tony Benton (Community Affairs Director for Clear Channel Radio-Seattle)
- Trish Millines Dziko (Executive Director/CEO, Technology Access Foundation)

About Four Peaks: www.fourpeaks.org
About Media Space: www.uwtv.org/mediaspace
About the MCDM: www.mcdm.uw.edu
Follow the hashtags #FourPeaks and #ModernCuisine on Twitter for event information.
--
Beth Koemans
Community Architect, MCDM
(206) 543-2661 | Twitter: @Socialbeth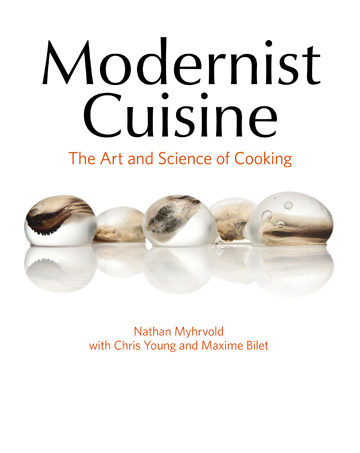 Date and Time
Location
University of Washington, KANE HALL
Walker-Ames room
98195