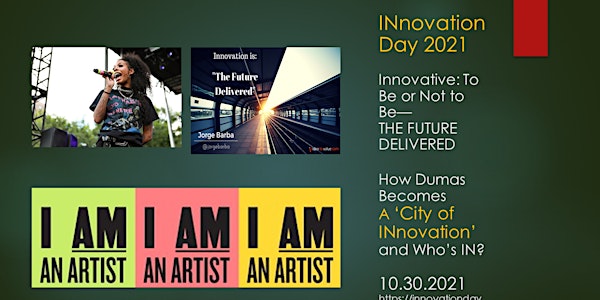 INnovation Day - THE INNOVATION TANK: Calling All Innovators, Visionaries
Not everyone is open for innovation but some of us are; for the city and for the new campus, THE LEGACY CENTER in West Dumas, WE ARE OPEN!
When and where
Location
THE LEGACY CENTER in West Dumas 501 West Bowles Street Dumas, 71639
Refund Policy
Contact the organizer to request a refund.
Eventbrite's fee is nonrefundable.
About this event
INnovation Day 2021 Set for THE LEGACY CENTER in West Dumas— Mr. Ed Levy of Cromwell Architects Will Deliver Keynote Address.
"INnovation Day is the day for the entire city and county to come out to mark the day as an important milestone where innovation and creativity is constantly thriving in Dumas and getting better every day.
"Who's Innovative in Dumas and Across the State? From a Shark Tank styled pitching of new ideas for Dumas with funding, to a statewide talent competition for over $50,000 in scholarships, the 2021 INnovation Day is set to bring edutainment and new opportunities to people in Dumas and across the state. Saturday, October 30, is the 'day of innovation' for Dumas and SEARK.
Schedule of Events | Saturday, October 30, | 12noon—4:00
10:00am Ground Crew Gathers to Pray and Prep for INnovation Day
12noon: Greeting of Local Leaders, State Leaders and REDI Leaders who Arrive to Speak at Press Conference; Recognition of Community Supporters and Volunteers
12:30pm—3:30pm: Music, Social Media; Survey and Census Activities; Vendors Showcase Keynote Speakers for Creativity, Innovation, Health, Wellness, Education:
 Ed Levy: The Power of Place. Showing the Vision and Renderings of THE LEGACY
CENTER in West Dumas
 Dr. Lane Rolling: COVID Updates with Q & A
 RHEA Medical COVID Testing (free)
 Music
 Candidates for Public Office
 Monthly Food Distribution
 INnovative Pitches (pitch your innovative idea for Dumas/Desha… the world.
The INnovation Forum: How Dumas Becomes A City of INnovation
Closing Activity Community Hugs and Hot Dogs for Kids of All Ages and Refreshments for Everyone
INnovation Day Gold Partners and Salute to D—CREW (Delta Creative Economny Workforce)
OUR REDI TEAM: ASC Property Management * City PRIDE * THE LEGACY CENTER in West Dumas, The College of Aspiring Artists
Adding to the great digital architectural presentation of the new campus for THE LEGACY CENTER in West Dumas that will be presented by Cromwell architects, Ed Levy and others, there will be national performing artists as well as local and statewide talents helping bring inspiration and innovation to Dumas.
Organizers are now accepting entries for talents to compete and to pitch their ideas for new opportunities in Dumas and across the state. Entry forms are available here.
Mr. Levy is a graduate of Auburn University School of Architecture and is a principal at Cromwell Architects Engineers in Little Rock, AR. He's coming to Dumas to bring his wealth of knowledge and support to help build the new campus at The Legacy Center.
He is a LEED Accredited Architect and a Code and Life Safety expert with extensive experience in the design of sustainable buildings. He has designed buildings in many states (AR, CA, TX, MD, FL, CO, NV, PA, VA, NC, GA, ME, AL) as well as overseas (Singapore, South Korea, Japan, Okinawa, Germany, Italy and Belgium) and specializes in the design of military buildings, university classroom buildings and corporate office buildings. Because of his work with the US military, he has also received training in antiterrorism design and has designed numerous buildings that are in compliance with the Unified Facilities Criteria DoD Minimum Antiterrorism Standards for Buildings. He also serves as a Code and Life Safety expert resource at Cromwell Architects Engineers and receives annual training to maintain a high level of up to date knowledge regarding building and life safety codes. Mr. Levy is active in Community Development through his work on the Breakthrough Solutions Steering Committee.
Persons who attend this year can expect great activities from music, food, education and a special digital viewing of the new plans for the new campus at THE LEGACY CENTER.
Mr. Levy will show outside and inside creations of campus that (as he says) 'will bring the world to Dumas'.
Details on how the city will be high on the radar with promotions and advertising plans inviting a statewide gathering to both see and be a part of INnovation Day 2021 in Dumas.
To get involved as a vendor, musical guest, volunteer, etc., please contact organizers at 870.501.0356, 870.866.8666 or via email at allofdumasunited@gmail.com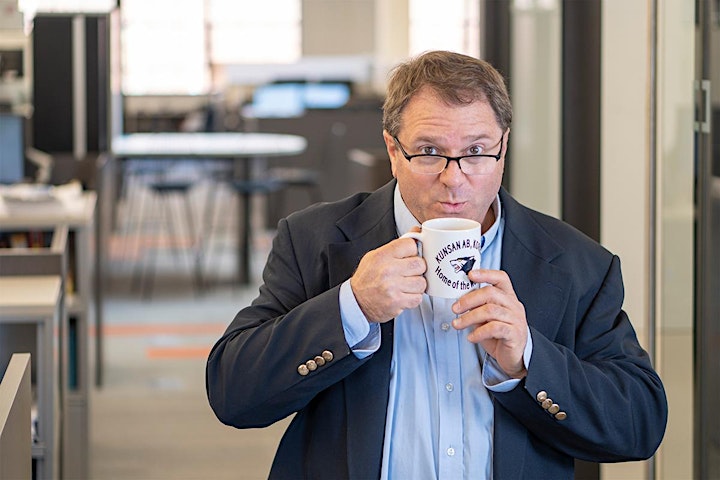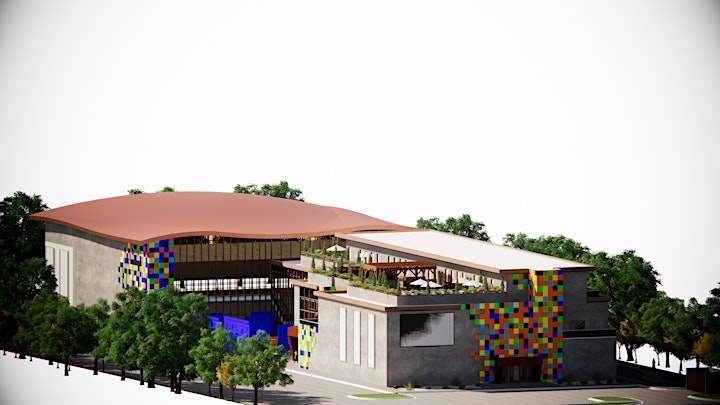 The rendering for the new campus are underway. See both inside and outside views at INnovation Day, October 30.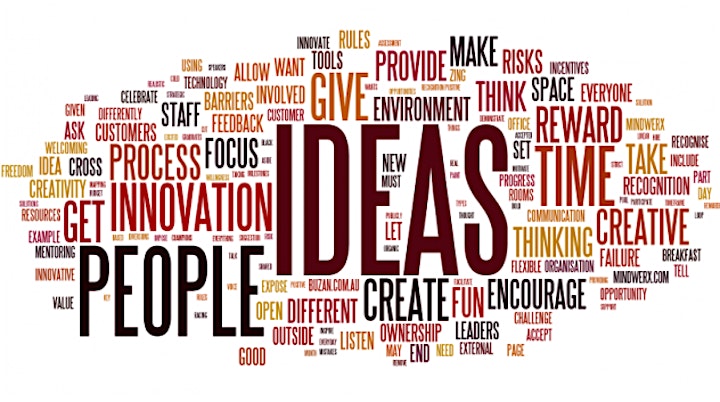 Are you in this visual with an innovative, visionary mind? If so. We need you in Dumas, SEARK on October 30. Register TODAY.