Description
A 2015 report suggested that 30,000 companies founded by MIT alumni were active as of 2014, employing 4.6 million people and producing annual revenues of $1.9 trillion, equivalent to the world's 10th largest economy. MIT alumni form hundreds of new companies each year, and approximately 40% of MIT founders are serial entrepreneurs, starting multiple companies.
Come join us on a Friday afternoon to find out MIT's perspective on entrepreneurship and innovation !


Main Topics and agenda :
1.30pm - Registration
2.00pm - Introduction
2.15pm - User Innovation
3.00pm - Design thinking in a nutshell

- Journey of Market & User Research
- End user profile and persona
4.30pm - Quantify the value proposition
5.00pm - Cost of Customer Acquisition and Life Time Value
5.30pm - Pricing framework
6.00pm - Guest Speaking
- Samip - Innovate with Impact
6.30pm - Networking session
7.30pm - End


Terence Chia




Advisory and Consultation @ ZEJO LLC, Coach @ MIT Innovation and Entrepreneurship Bootcamps

Samip Jain




incoming MS Fellow @ MITidm

Nidhi Sharma

MIT

MS Fellow @ MITidm, Fellow @ MIT Tata Center for Technology and Design
Proud Venue Sponsor :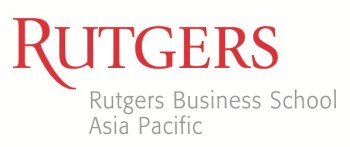 Rutgers Business School Asia Pacific is a subsidiary of Rutgers, The State University of New Jersey (USA). Rutgers offers the highly ranked Executive MBA Program and Executive Education programs to talented professionals in Singapore.
Frequently Asked Questions :
Will refreshments be provided?
Soft drinks and water will be provided, we are working on refreshments !