Description
Innovating in Complex Bureaucracies
Infusing design into intricate organizations and systems

"Innovation" has become a buzzword in today's business world, inserted across corporate strategies and annual reports. Everyone seems to be setting up a Silicon Valley hub or building an Innovation Lab. While design thinking is a proven method to foster innovation in workforces, not every organization has a culture conducive to the out-of-the-box approaches commonly associated with design. That said, traditional companies will need to learn how to innovate quickly to compete.
In this workshop led by "Ambassador to Techlandia" Zvika Krieger, you'll move beyond neon-colored Post-Its to learn how to apply effective design methods in complex, hierarchical, and risk-averse settings. The workshop will cover incremental approaches to introducing design concepts, building internal coalitions for change, winning over skeptics, and reframing innovation jargon in ways that are relevant to your institution's goals and priorities.
You'll walk away knowing how to:
Conduct stakeholder mapping to identify gatekeepers, spoilers, ninjas, and other keys to success in complex ecosystems

Host team meetings to generate creative and actionable ideas and insights

Effectively challenge assumptions and conventional wisdom in hierarchical organizations

Draw out creativity from even your most risk-averse teammate
About the Instructor: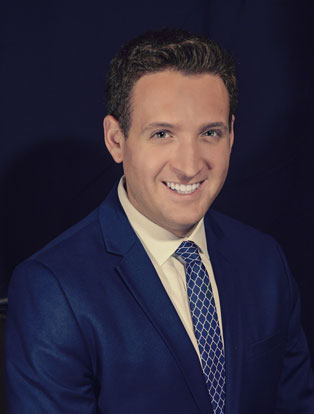 Zvika Krieger is the U.S. Department of State's Representative to Silicon Valley and Senior Advisor for Technology and Innovation. He works with the technology and innovation sectors on tackling global challenges and helps the State Department plan for the impacts of emerging technology trends. He has taught at Stanford University, UC Berkeley, and the Rhode Island School of Design. He previously created and led the State Department's Strategy Lab, a team that utilizes design thinking, strategic foresight, and visual facilitation to convene diverse stakeholders and generate innovative solutions to complex international challenges. Before joining government, Krieger was senior editor and foreign policy correspondent at The Atlantic, editor and writer at The New Republic, and Middle East correspondent for Newsweek, covering most of the Arab world.
---
About the host:

Founded in 1992 by Sue Cooper and Alan Cooper, the "Father of Visual Basic," Cooper is an award-winning global design and business strategy consultancy, with offices in San Francisco and New York. Our mission is to help organizations think big, create delight, and achieve success. We approach every engagement with fresh eyes and a proven framework. Cooper's Professional Education arm shares the best practices we have developed, and empowers participants and clients to create great products and services.
Interested in more Cooper U? See our full schedule.
---

Cancellation Policy
We know things happen. If you need to cancel your registration, notify us by emailing cooperu@cooper.com at least 30 days prior to the course and we will refund your full payment. Less than 30 days prior to the course, there are no refunds available. Alternatively, you can transfer your registration once to another course within one year of the date of cancellation or assign another individual from your organization to take your place. Once your registration is transferred, you may no longer receive a refund.