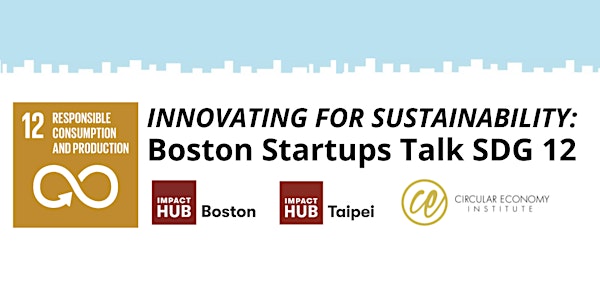 Innovating for Sustainability: Boston Startups Talk SDG12
As part of Impact Hub Taipei's 24-hour mega event, Me To We, we are celebrating Global Goals Week
About this event
As part of Impact Hub Taipei's 24-hour mega event, Me To We, we are celebrating Global Goals Week with a panel of Boston area startup leaders doing innovative work related to #12 of the UN's 17 Sustainable Development Goals (SDGs).
SDG 12 is Responsible Production and Consumption. Join Impact Hub Boston for a one-hour event that will give you insight into the work being done for a greener future, inspiration to get involved, and hope for a better world.
Moderated by Eric Sargent of Circular Economy Club Boston, our panelists will share their perspectives on Boston's local movement for zero waste, circularity, and carbon neutrality.
Panelists lineup: